The fatal traffic accident in the Ryazan region happened on Sunday morning.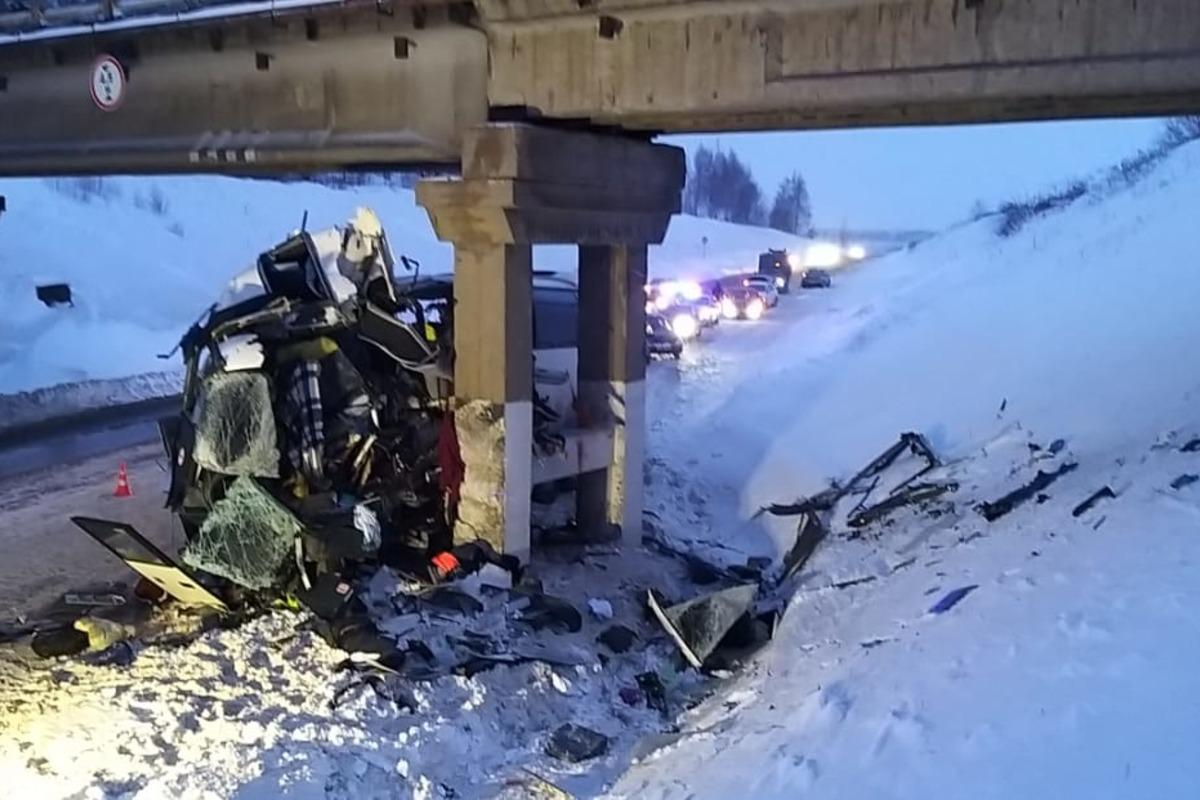 In the Russian Federation, a passenger bus got into an accident, there are victims and many injured / photo 62.mvd.rf
On Sunday morning, January 2, near the village of Voslebovo, Skopinsky District, Ryazan Region, a passenger bus crashed into a bridge support, killing five people, and 21 received various injuries.
The fatal traffic accident in Russia occurred at about 7:00 Kiev time, writes TASS with reference to information received from the Department of the Ministry of Internal Affairs for the region.
There were 52 people in the bus, the accident happened on the 277th km of the R-22 "Caspian" highway, the Russian Emergencies Ministry reported.
According to the ministry, for people who were not injured in an accident, a point was deployed for temporary placement.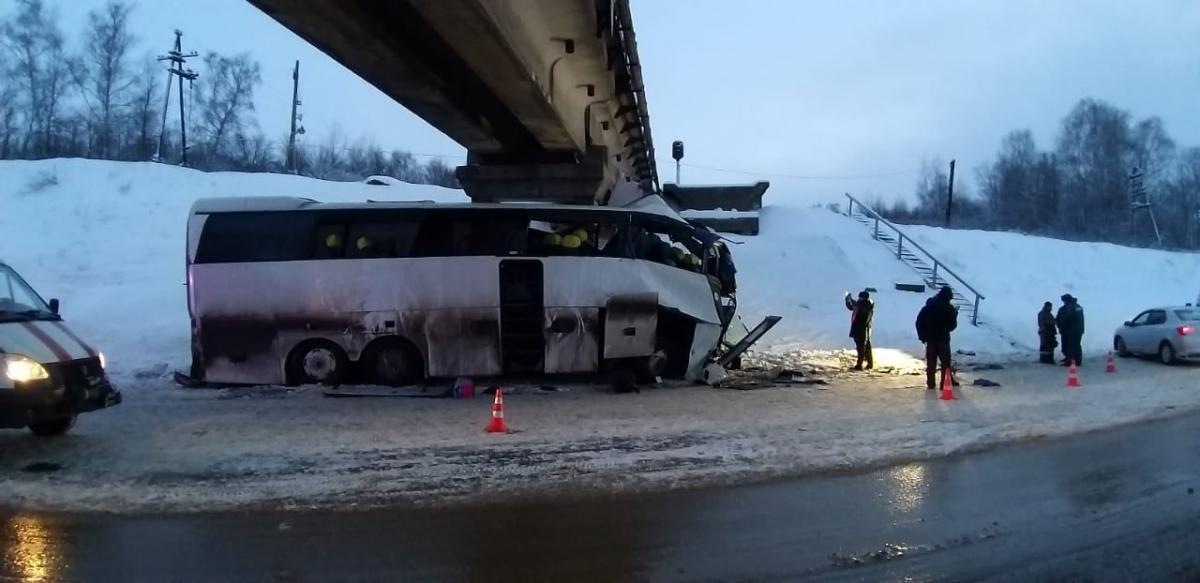 In Russia, a passenger bus had an accident, there are victims and many injured / photo 62.mvd.rf
Among the victims of the accident there are two children aged six to seven years, they were taken to the Skopinsky interdistrict medical center, said the duty officer.
"… The injuries are severe and moderate, it is possible that someone may need to be transported by helicopter," the source said.
The medical center also said that they have three victims of an accident, whose condition is serious, and they are in intensive care.
Read alsoYouth basketball team crashed in road accident in Russia (photo, video)"We received 16 people, three in serious condition in intensive care, seven in surgery, the rest are now being examined by doctors. There have been no surgeries yet, everything is in progress …"
The press service of the Moscow Railway shared that after an accident in the Ryazan region, train traffic was not stopped.
A TASS source in law enforcement agencies has already named the possible cause of the accident in Russia – the driver could not cope with control and therefore crashed into the bridge support.
A case under Part 5 of Art. 264 of the Criminal Code of the Russian Federation (Violation of the rules of the road and the operation of vehicles, resulting in the death of two or more persons by negligence).
Recall that in January 2021 in the Rostov region of Russia, a bus with 15 Ukrainian citizens got into an accident. As a result of the accident, two Ukrainians were killed, and two more were injured.
You may also be interested in news:
.