The banner got into the Ukrainian Book of Records.
Banner size – 20 by 11 m / photo press service TODA
A giant banner with the image of the leader of the Organization of Ukrainian Nationalists Stepan Bandera on the building of the Ternopil Regional State Administration was included in the Ukrainian Book of Records.
As a UNIAN correspondent reports, today on his page in Facebook said the chairman of the regional council Mikhail Golovko.
According to him, the Ternopil Regional Council was awarded the diploma of the Book of Records of Ukraine.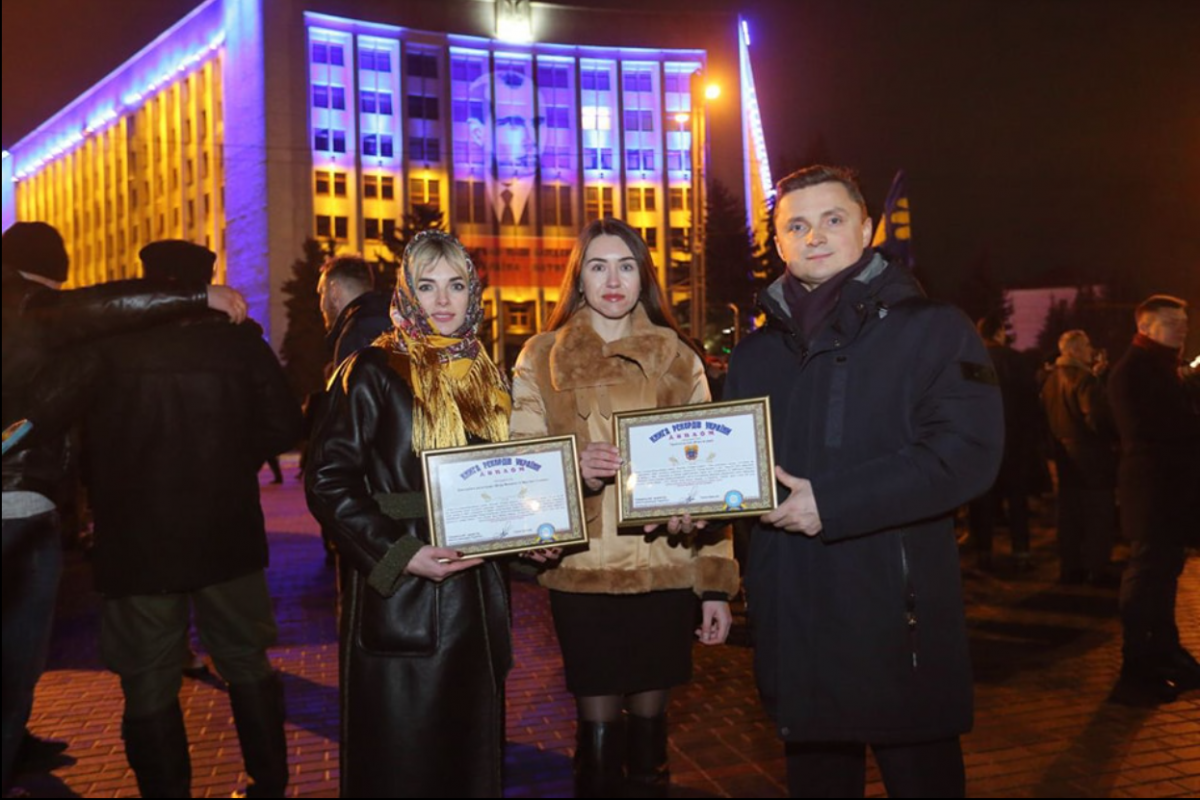 Photo facebook.com/mihaylo.holovko
Earlier, on the occasion of the 113th anniversary of Bandera's birthday, a 20 by 11 m banner was placed on the facade of the regional state administration and the regional council. It covers the central part of the front side of the building.
The banner depicts Bandera, under his portrait – the inscription: "Our father Bandera, Ukraine – mother."
As UNIAN reported earlier, at the end of December, two residents of Zhitomir damaged the Bandera monument, which is located opposite the TODA building, with red paint. Soon the hooligans were detained.
You may also be interested in news:
.