Swiss footballer Silvan Hefti joined the ranks of the Genoese team.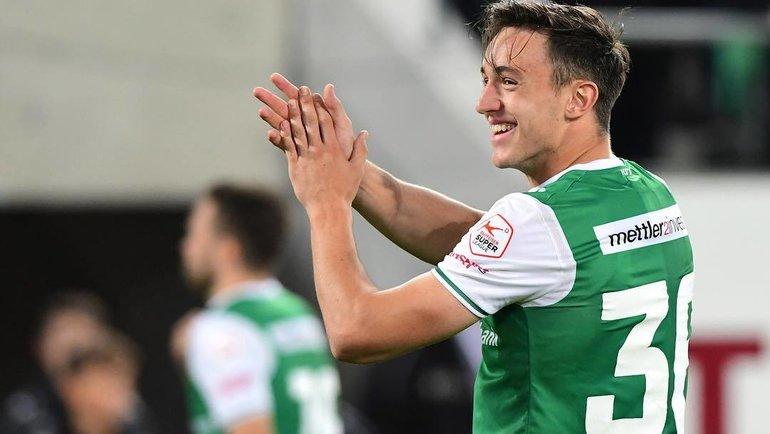 Silvan Hefti became Genoa's first transfer this winter / photo from open sources
Italian Genoa made their first transfer under the supervision of Andrey Shevchenko.
This was officially announced by press service club from Genoa.
Genoa have acquired Young Boys right-back Sylvanas Hefty. The 24-year-old Swiss left his homeland and moved to Serie A. This will be his first legionnaire experience.
In Genoa, Silvan will play with number 36. The transfer amount was 5 million euros according to unofficial data. Hefty scored 2 goals this season and gave 4 assists in 29 matches in all tournaments. Silvan scored one assist in the UEFA Champions League group stage and also scored a goal against Atalanta.
Media reports that Genoa is close to arranging another transfer. The Norwegian defender of English "Brighton" Leo Estigor can go to Genoa on loan.
Genoa will play their next match against Sassuolo in the 20th round of the Italian championship. The game is scheduled for January 6th.
Read also"Maximum Trust": Genoa Legend Cheered Shevchenko and Compared Him to Ancelotti
Genoa: results led by Shevchenko
Andriy Shevchenko took over Genoa on November 7, replacing Davide Ballardini. The Ukrainian coach signed a contract until the summer of 2024.
In seven Serie A games under the leadership of Shevchenko, Genoa managed to score only 2 points.
Genoa lost to Lazio (1: 3), Sampdoria (1: 3), Juventus (0: 2), Milan (0: 3) and Roma (0: 2), and also drew with Udinese (0: 0) and Atalanta (0: 0).
Genoa are ranked 18th in the Serie A standings while in the relegation zone.
Shevchenko managed to win his first victory only in the sixth match in the Italian Cup – "Genoa" defeated "Salernitana" with a score of 1: 0.
.