This is how the Taliban are fighting the sale of alcohol in the country.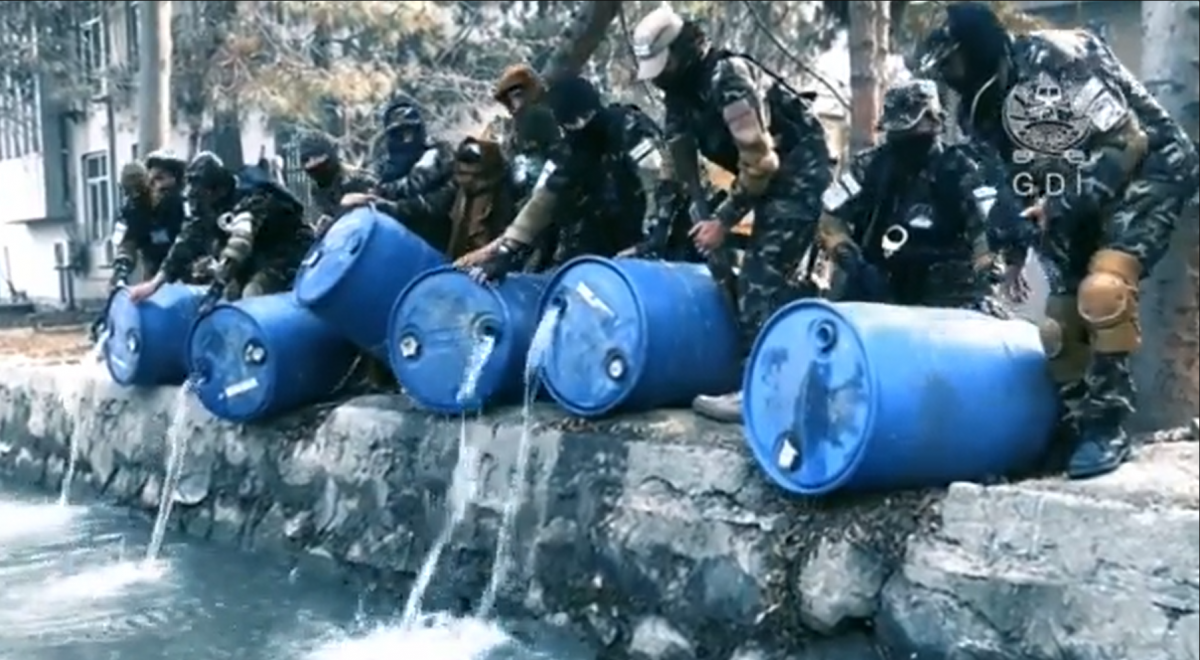 Three thousand liters of alcohol were poured in Kabul / Screenshot
Afghan intelligence agents poured about 3,000 liters of booze into a canal in Kabul.
Writes about it The Guardian.
The video footage shows agents pouring alcohol into the canal. Alcohol was seized during a raid in the capital.
The Taliban are known to be taking tough measures against the sale of alcohol. During the operation, three dealers were arrested.
Read alsoTen new cities will appear in Poland"Muslims must seriously abstain from the production and sale of alcohol," the religious leader said in a video posted by the General Intelligence Directorate of Twitter.
It is noted that since the seizure of power by the Taliban, raids have become more frequent in the country, including against drug addicts.
Earlier it was reported that the radical Islamist group "Taliban" banned women in Afghanistan from being treated unaccompanied by men.
You may also be interested in news:
.