On January 1, 1997, 25 years ago, the Television News Service began to air on the 1 + 1 TV channel. On the occasion of the holiday on January 1, TSN held a festive broadcast filled with warm memories and interesting facts in exclusive stories.
Just like 25 years ago, the issue was hosted by Alla Mazur, who recalls that initially TSN had a progressive Western style of frank conversation with the audience.
"For me, January 1 of this year is special. Exactly 25 years ago I drank my morning coffee, took a lunch box and left for 1 + 1 to cook and lead the first ever TSN issue. By that time I already had experience working as a reporter and TV presenter. The invitation was very simple – Alexander Tkachenko called and said: "Would you like to keep the news on 1 + 1." I said "yes" without hesitation, which is how our story began, – recalls Alla Mazur. "We started with a dream that this news would become the favorite news of Ukrainians. To a large extent, this is what happened. I congratulate all of my colleagues who, over the past 25 years, have invested their talent and love in this common child of ours: the Television News Service. And thank you, our viewers, for inviting us to your home every day. What to share painful and intimate. That you praise and scold, but never remain indifferent. We try to: save, protect, warn, build, help, win in the information war with the enemy ", – commented Alla Mazur.
Especially for the holiday release, the screensaver, titles and graphics of 1997 were restored, the first news studio of TSN was reproduced: a simple table in front of the camera, a printed banner for the background, a green wire telephone and the same jacket in which the TV presenter hosted the first broadcast and keeps it to this day. day. Interestingly, the viewers in the episode were able to compare the first TSN studio with a modern and technological studio. The audience was shown the incredible technological effects that TSN studio allows to produce – augmented volumetric reality, kinetic and visual effects, volumetric image on screens. In one of the stories, Alla Mazur took a tour of the first hardware-studio complex in the Kiev TV Center, which is popularly called a "pencil" because of its architectural form.
What equipment were filmed and how they edited the plots, how did the directors use linear editing to prepare the plots, how much the first camera weighed, when TSN got a PTS – the same age as TSN, 25-year-old journalist Elena Gushchik asked journalists, cameramen and editing directors in a special plot.
For 25 years, about 200 thousand Ukrainians have become heroes of TSN stories. In a special reportage by Alexandra Mitina, the first characters of TSN of 1997 were shown: the capital teacher, who told how he spent six months accumulating funds to buy pants, and Viktor Ischuk, the premiere of the national opera of Ukraine. How their lives have changed over a quarter of a century – also told in the material.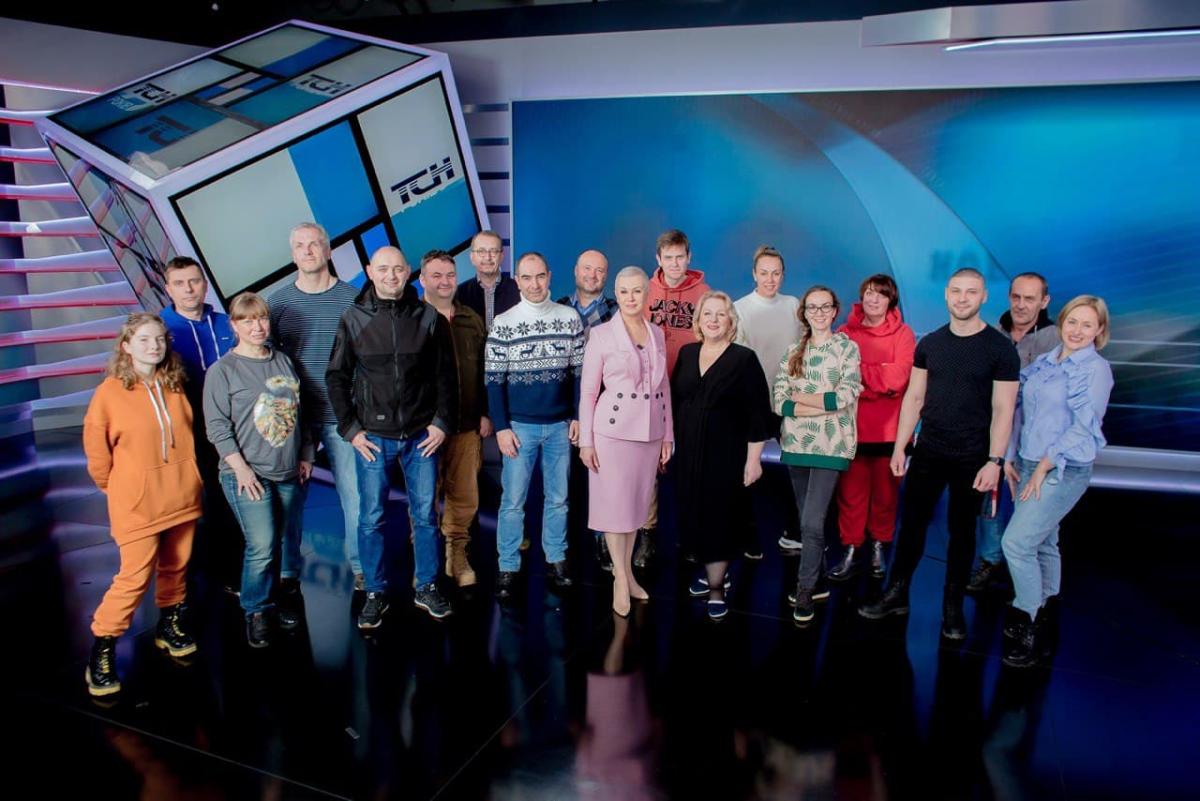 At the end of the issue, in a special plot, they recalled TSN colleagues who created news and who are no longer with us – Oles Tereshchenko, Igor Slisarenko, Alexander Krivenko, Alexander Veshtak, Andrey Kvyatkovsky, Masha Adamskaya, Oleg Tudan, Igor Solomatin, Anatoly Kuzmenko, Marina Bodnar, Oleg Zadoyanchuk, Elena Nesmiyan. They showed and looked like the journalists who were born 25 years ago or were very young.
As a reminder, this year the Television News Service celebrates its 25th anniversary. One of the first modern news projects in Ukraine is designed to professionally, objectively and impartially inform viewers about all current events in the country and the world. TSN is one of the most popular and authoritative news services in Ukraine with an impressive history, and presenters Alla Mazur, Natalia Moseichuk, Lydia Taran, Marichka Padalko, Solomiya Vitvitskaya, Svyatoslav Grinchuk, Natalia Ostrovskaya have received great trust and love from viewers and are frequent guests on screens in homes of Ukrainians around the world.