Blinken Highlights US Unwavering Commitment to Transatlantic Security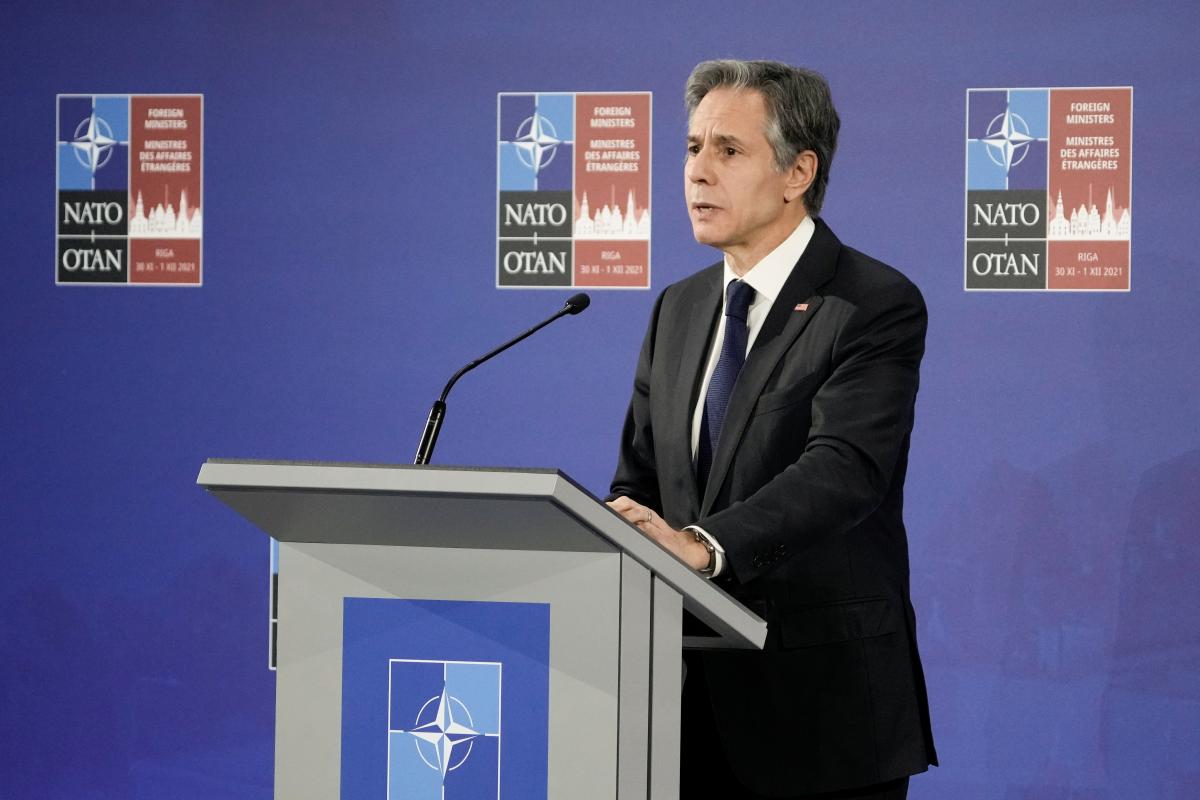 Blinken discussed Ukraine with the "Bucharest Nine" / photo REUTERS
US Secretary of State Anthony Blinken held telephone talks with the Bucharest Nine group. One of the topics of conversation was Ukraine.
This was reported by the press service US State Department.
"The secretary of state and foreign ministers discussed Russia's destabilizing military construction along the Ukrainian border, the need for a united, ready and decisive NATO position for the collective protection of allies, as well as transatlantic cooperation on issues of mutual interest," the statement said.
At the same time, Blinken indicated that the United States will continue consultations with transatlantic allies and partners, because the State Department is working on de-escalation.
Read alsoRussia's invasion of Ukraine will only strengthen NATO – US intelligence"They also emphasized their solidarity with Lithuania in the face of escalating political pressure and economic coercion from China. The Secretary underlined the United States' unwavering commitment to transatlantic security and Article 5 of NATO," the statement said.
Let's remind that the "Bucharest Nine" includes Bulgaria, Hungary, Latvia, Lithuania, Poland, Slovakia, Romania, Czech Republic and Estonia.
Conversation between Biden and Zelensky
According to the results of the conversation between Biden and Zelensky, White House press secretary Jen Psaki said that the US president had assured the Ukrainian head of state that the United States would give a decisive response if Russia again invaded Ukraine.
Biden also promised Zelensky that the United States would abide by the principle of "nothing about Ukraine without Ukraine" during diplomatic meetings with Russian representatives next week.
In turn, Zelensky wrote on Twitter that the first conversation with Baden in the new year proved the special nature of relations between Ukraine and the United States.
Later, the Office of the President of Ukraine told the details of the telephone conversation between the head of the Ukrainian state Volodymyr Zelensky and the President of the United States Joseph Biden.
The key topic of the talks is the situation in the east and on the borders of Ukraine. Zelenskiy welcomed the active role of the United States in its settlement, noting the importance of international legal events scheduled for January 2022.
You may also be interested in news:
.