A terrible episode took place at a Japanese promotion MMA tournament.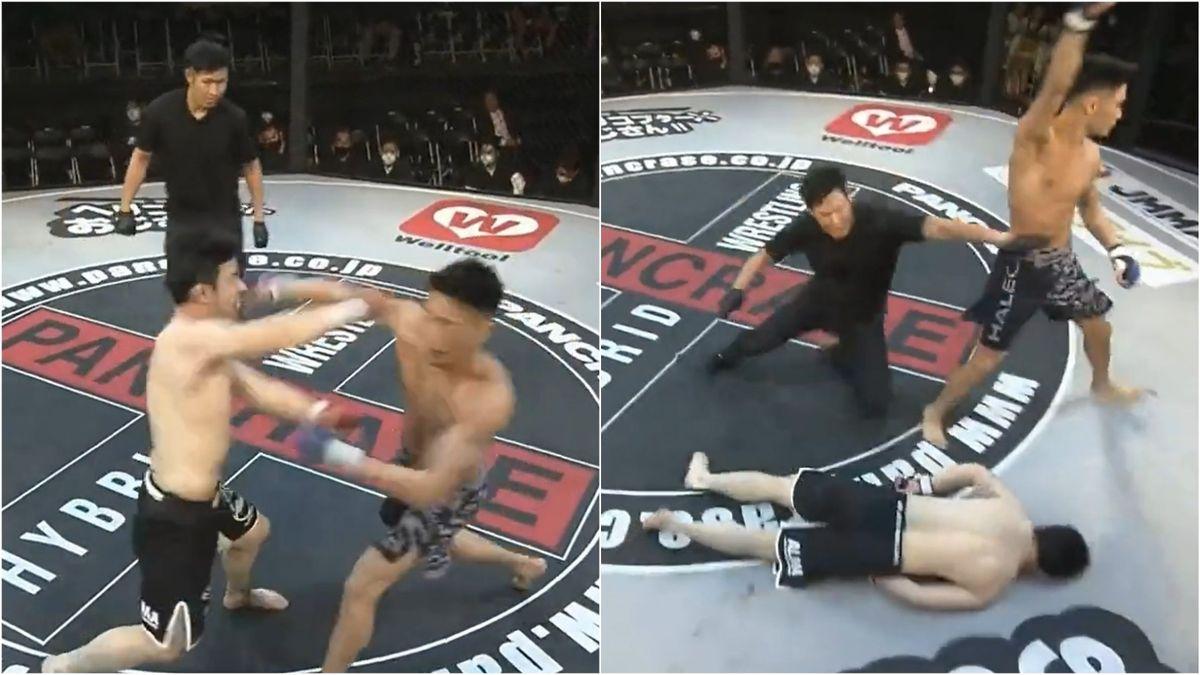 The fight ended with a terrible knockout / Screenshot from video
A fight between Japanese mixed martial arts (MMA) fighters in the local promotion Pancrase Hybrid Wrestling ended with a severe knockout.
The meeting took place in the lightweight division.
In a duel that took place in December 2021, the Japanese fighters staged an uncompromising conning tower. The opponents completely forgot about the defense and began to exchange blows in the central part of the cage. At some point, one of the fighters struck a powerful counter blow from the right and sent the opponent into a coma, reports sport.ua.
It is noted that the athlete lost consciousness even before the fall. The referee in the cage tried to bring the fighter to his senses, but he failed to do so.
Knockout video:
Earlier, UNIAN reported that in the United States, the famous professional mixed style fighter (MMA) Jesse Henry was killed by an explosion at his main job – the athlete worked as a firefighter.
.