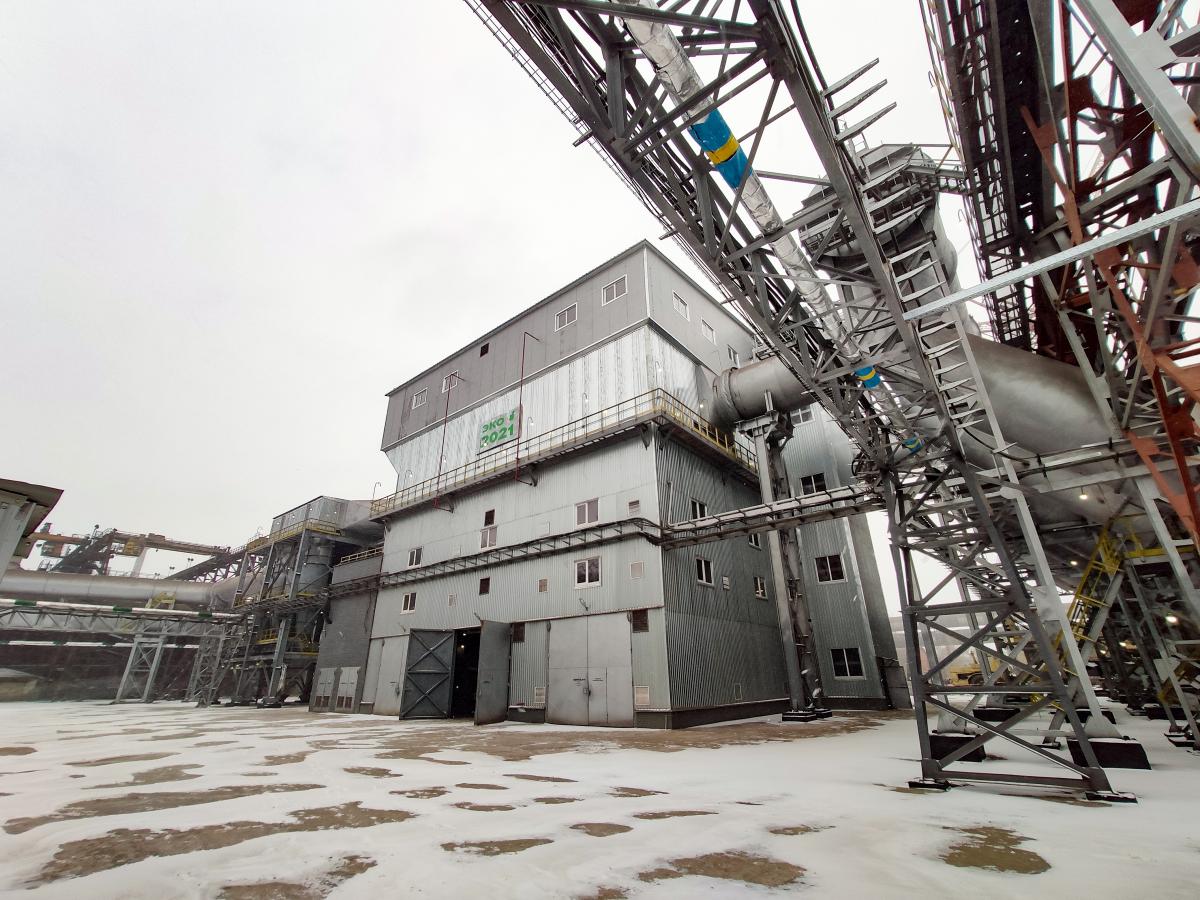 At the end of 2021, a new gas aspiration complex was put into operation in the sinter shop of the Nikopol Ferroalloy Plant, which cleans the air from the pollutants generated during the production process.
According to the press service of the enterprise, the actual cost of the construction of the gas aspiration station amounted to UAH 315 million. The project was carried out by Ukrainian designers, contractors and suppliers.
The new ecological complex makes it possible to reduce overall emissions to 20 thousand tons of dust per year or by 55 tons per day. And since the captured dust contains manganese, it is returned to production. The total amount of secondary raw materials that is captured by the complex and returned to production is up to 22,500 tons / year.
At the same time, data on air dust content are transmitted online to the regional environmental inspectorate.
"For us, the commissioning of another ecological facility is an important moment. Because we are making a contribution to the ecology of the enterprise, the city, and the country as a whole. Over the past 20-odd years, we have built 15 gas aspiration systems, and during the entire existence of the enterprise – 25 units were built and reconstructed at the NFP. Their total capacity is 10 million m³ per hour of purified gases. And in total, the enterprise now operates 50 thousand bag filters that remove the contaminated dust-air mixture from the workplaces ", – said General Director of NFP Vladimir Kutsin.
According to Oleg Kambarov, director for capital construction of the enterprise, the air purification unit launched in December is not the last environmental facility at the plant, since the first stage of preparing a project for the construction of another such complex has already begun.
"The new gas aspiration unit will be technological and aspiration. It will be more interesting in terms of engineering solutions. With the commissioning of this facility, the environmental problems that prevail over the sinter shop and the plant will be completely solved. That is, we will fully complete the environmental program for the enterprise. Whatever environmental the requirements were not set before the plant, we will definitely fulfill them. For this we have all the necessary resources, "said Kambarov.