No casualties have been reported yet.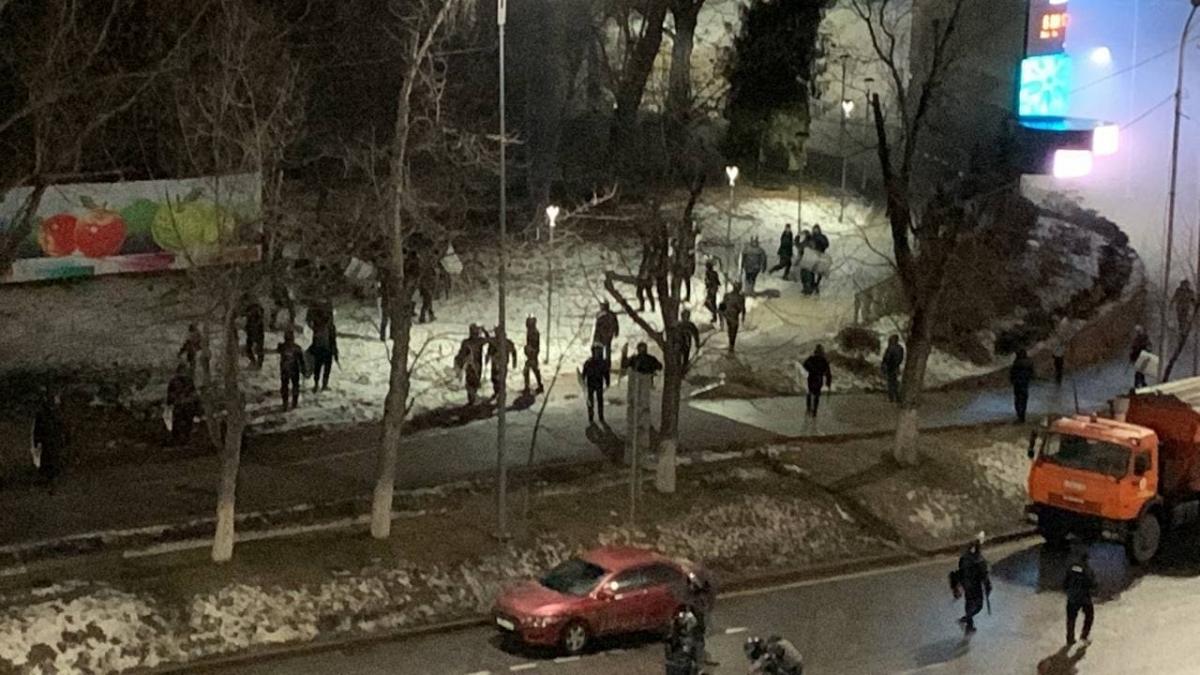 Police units arrived in the capital to disperse the protesters / photo: Telegram-channel NEXTA Live
In one of the largest cities of Kazakhstan, Almaty, an acute phase of clashes between protesters and police began. Today, hundreds of people have taken to the streets of the country, who are outraged by the corruption in the government and the rise in gas prices.
To disperse the protesters, the security forces, in particular, use tear gas. Telegram-channel informs about it. Nexta.
The city center, in particular the Republic Square, is covered with smoke from stun grenades. It is reported that several police cars caught fire in the city, one of them was blown up. It is not yet known what exactly caused the explosion.
Read alsoCalls to impose sanctions against Lukashenka's regime in Belarus will be sentenced to up to 12 years in prisonDespite this, at least 2,000 demonstrators gathered near the Halyk Arena in Almaty. Detentions began.
Access to the Internet and instant messengers is still limited.
Let us remind you that mass protests are taking place in Kazakhstan today. People went to rallies in many cities, demanding the resignation of the government. Protests are taking place in Zhanaozen, Kurik, Akshukur and other settlements. The largest is in Aktau, where the shift workers came on foot from the Kalamkas field.
People block roads, security forces try to stop protesters, fights break out.
You may also be interested in news:
.