Beekeepers are worried about long-term drought.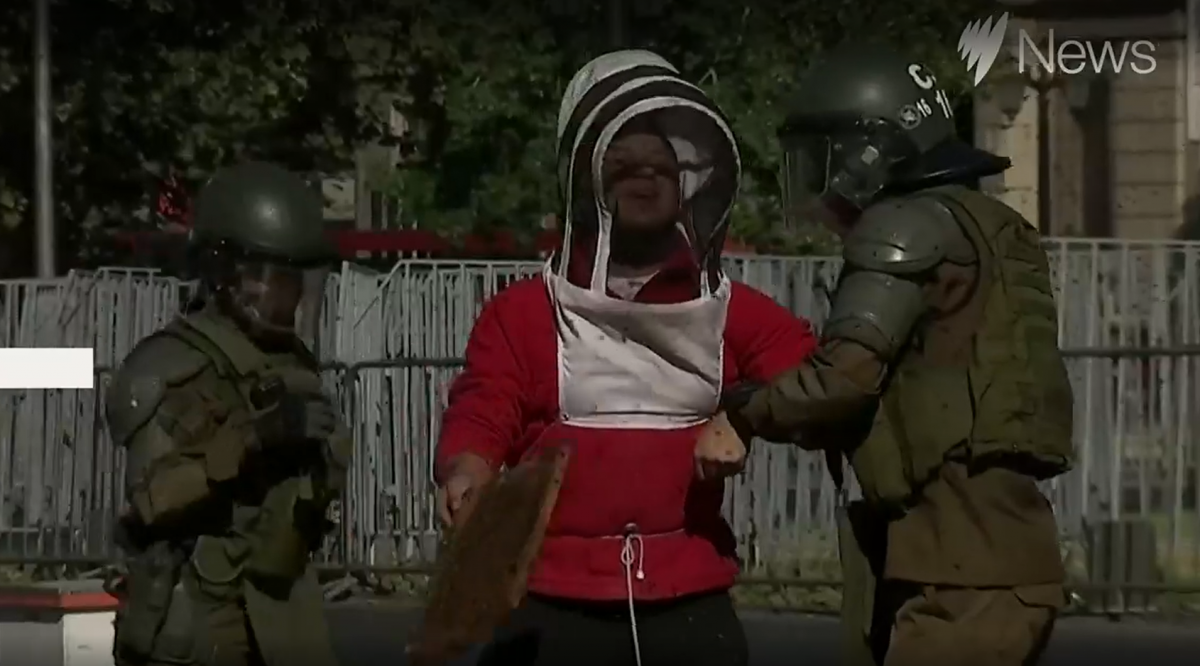 Beekeepers protested in Santiago / Screenshot
In Chile, police were hospitalized after bees attacked by beekeepers.
Writes about it SBS News.
Beekeepers installed about 60 hives in front of the presidential palace in Santiago, in which there were about 10 thousand bees.
Chile has continued a drought since 2010, affecting honey production.
Read alsoA herd of kulans delivered to the steppe in Odessa region (photo)The protesters demanded that the government raise honey prices or provide subsidies to honey producers.
The police were trying to arrest the beekeepers and take the hives when they were attacked by bees.
Seven law enforcement officers with bites were hospitalized in the hospital. Four protesters were detained after protests.
Earlier it was reported that in South Africa, a swarm of bees killed endangered penguins.
You may also be interested in news:
.