Users joke that the Snow Maiden will be the new 2022 meme.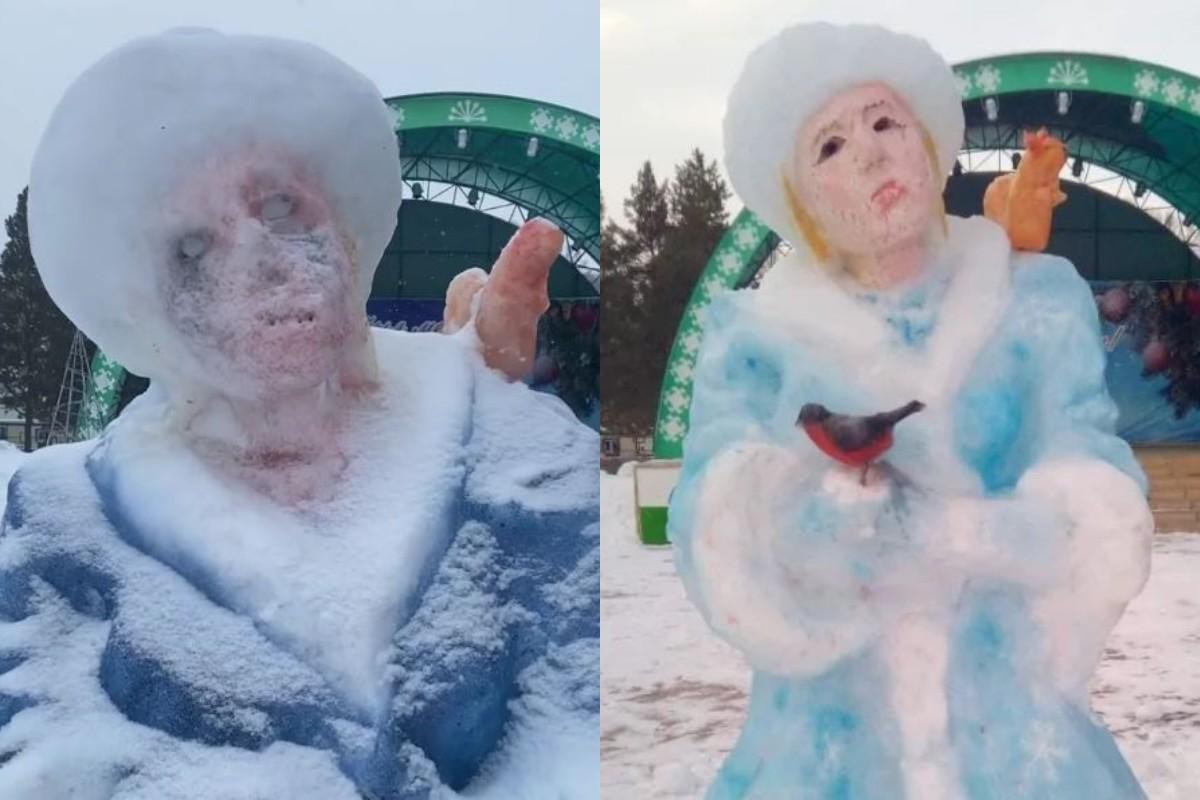 The Snow Maiden from the snow began to melt / collage from photos – pdmnews.ru
In Russia, the sculpture of the Snow Maiden has become a new reason for jokes on the Internet. The snowy figure began to melt and turned into a creepy zombie statue.
This is reported by the Russian edition "Rise".
So, a Russian noticed a terrible sculpture in the village of Bashkortostan, where he came to visit relatives. The Snow Maiden from the snow began to melt, which is why the statue has changed a lot.
"We drove into the square in front of the regional House of Culture at a Christmas tree and saw this. We were surprised. At the same time, the district administration is nearby," the man told the publication.
The photo of the Snow Maiden zombie quickly spread on the net. Users made fun of the sculpture on social networks and have already noted that it could become a new meme of the new 2022.
"Nightmare", "Symbol of the last year", "What country, such is the Snow Maiden," commentators joke.
Read also"Eats snow, does not give water": in the Russian Federation, a lame deer is forced to ride a sleigh with children (video)Earlier, UNIAN has already reported that a priest from the Russian Federation said that for the end of the pandemic, people must repent. He is sure that the inhabitants of the planet are to blame for the punishment in the form of coronavirus.
You may also be interested in news:
.