Palkin said that it is necessary for Srna to take over as Donetsk coach.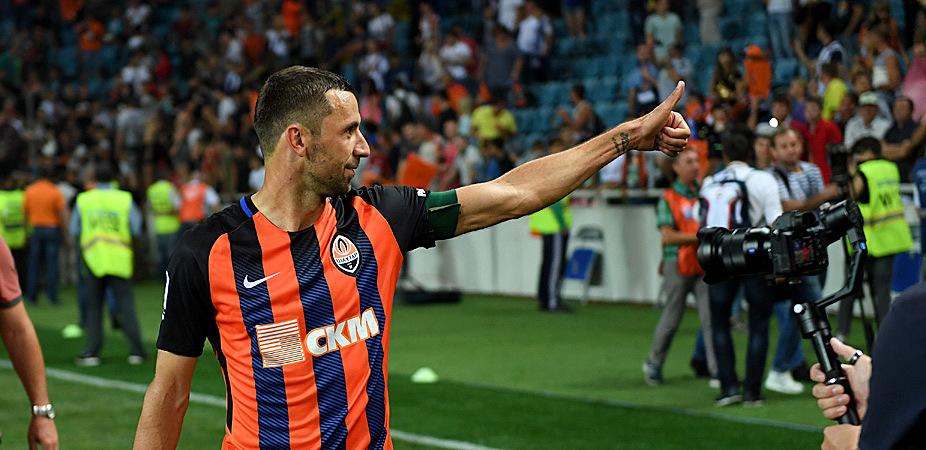 Dario Srna / photo shakhtar.com
Shakhtar Donetsk general director Sergei Palkin shared his opinion on the chances of the Pitmen's football director Darijo Srna to become the Pitmen's coach.
In an interview with the club site, Palkin said that the legendary Croatian ex-footballer may well become the head coach of the Donetsk team. Everything will depend on the wishes of Srna himself, said the Pitmen's general director.
"It all depends on Dario. If he has a desire and the situation develops in a certain way, then, of course, everything is possible, the main thing is desire.
Read alsoShakhtar CEO explained the scandalous transfer of Ukrainian talent to the Russian clubBut I see that he likes what he is doing now. He completely surrenders to the process, and today there is no talk about coaching ambitions. Everything in football is changing rapidly, let's see how it will be in the future. In his own position, he smartly performs his duties, and everyone who is associated with his activities is happy, "the official quotes Palkin Shakhtar website.
Darijo Srna at Shakhtar:
Dario made his debut at Shakhtar on July 12, 2003 in a duel with Metallurg Zaporizhia. The Pitmen's coach at the time, Bernd Schuster, fired Srna onto the field in the 76th minute instead of Brazilian striker Brandao.
In December 2016, it was reported that Srna could go to the Spanish "Barcelona". However, the Croat decided to stay at Shakhtar.
In the summer of 2018, as a free agent, Darijo Srna signed a contract with Italian Cagliari.
Darijo Srna is one of the most titled players of Shakhtar and a true legend of the Donetsk club. During his career at Shakhtar, Srna became the champion of Ukraine 9 times, won the Ukrainian Cup 7 times, won the Ukrainian Super Cup 8 times, and is also the owner of the UEFA Cup (2009).
In total, Srna played 537 matches in the Pitmen's jersey, scoring 49 goals.
.