Cyberpunk 2077 won first place in one of the nominations.
Steam users have chosen the best games of the year / photo by Capcom
In December, voting began for the best games of 2021, according to Steam users. Visitors to the service were allowed to nominate projects in each of ten categories. The names of the latter made it clear exactly by what criteria to make a choice. Certain nominations had a limitation – in them it was possible to vote only for the games of 2021. By tradition, in early January, Valve tweaked the results of the Steam award and named the winners.
Read alsoUNIAN readers have chosen the best games of 2021. The main prize went to Resident Evil VillageThe best project of 2021 service audience admitted Resident Evil Village. This is not the first time a Capcom horror has won the grand prize. He also won the Golden Joystick Awards and the user poll among UNIAN readers. In other nominations, the leaders were no less worthy projects of the past year. These include, for example, Marvel's Guardians of the Galaxy and Deathloop.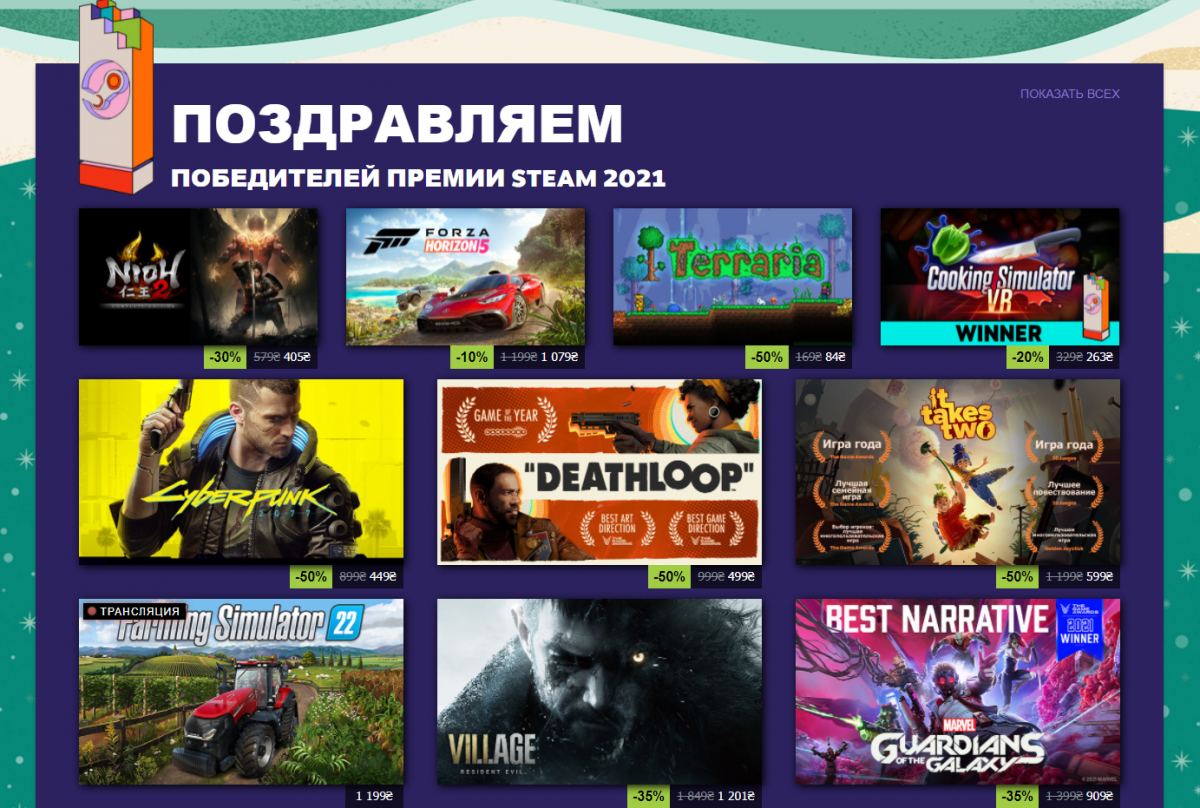 All Steam Awards Winners / Valve Photos
All Steam Awards 2021 Winners
Game of the Year – Resident Evil Village.
Virtual Reality Game of the Year – Cooking Simulator VR.
Favorite child – Terraria.
A friend is known in trouble – It Takes Two.
Outstanding Visual Style – Forza Horizon 5.
Most innovative gameplay – Deathloop.
The best game you don't get is Nioh 2 – The Complete Edition.
Best Soundtrack – Marvel's Guardians of the Galaxy.
Best Game with an Outstanding Story – Cyberpunk 2077
Sit Back – Farming Simulator 22.
You may also be interested in news:
.