Climatologists summed up the weather results for 2021 in the capital.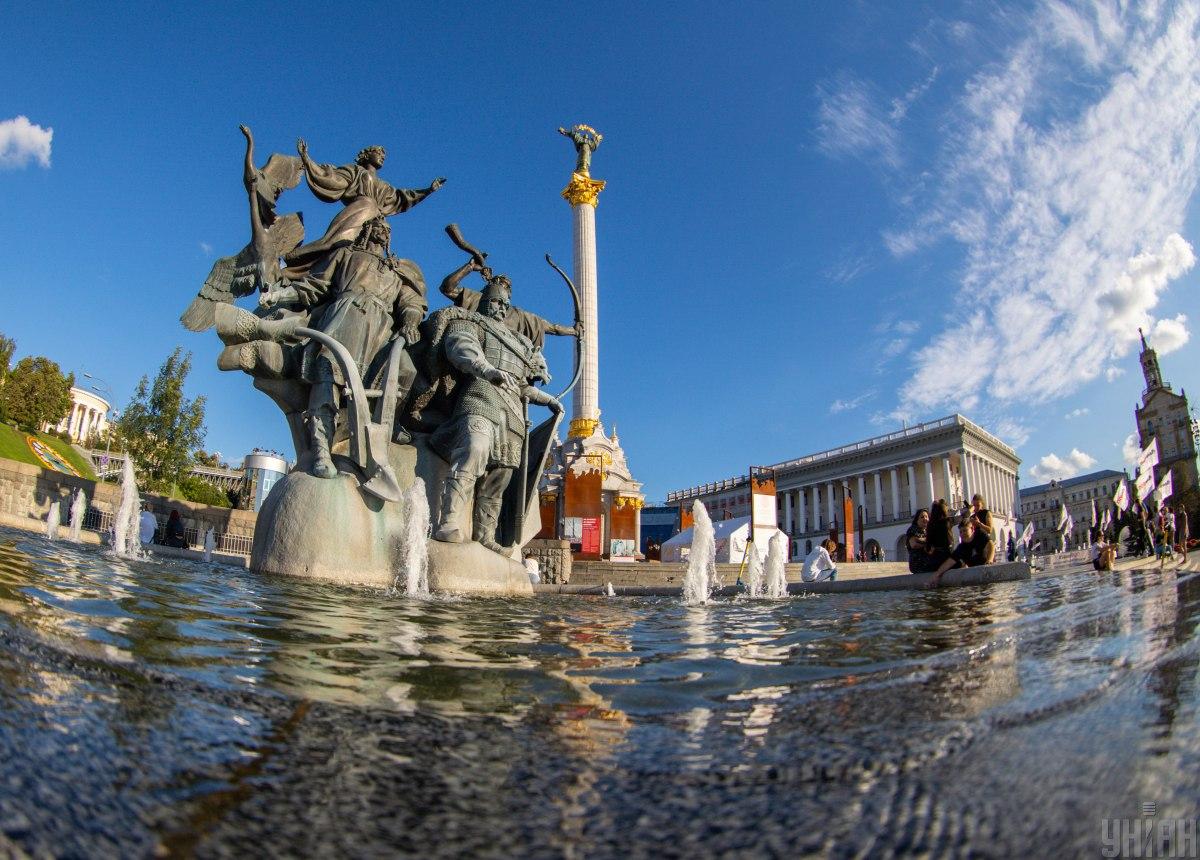 2021 in Kiev turned out to be warmer than the norm / photo from UNIAN
Climatologists summed up the weather results for 2021 in Kiev. According to them, last year was among the twenty driest and warmest in Kiev.
So, according to the observations of the meteorological station Central Geophysical Observatory named after Boris Sreznevsky, the average annual temperature in Kiev was + 9.2 ° С, which is 0.2 degrees higher than the climatic norm of 1991-2020. He entered the twenty warmest since 1881.
Reportedly, during seven months of the year, there were positive deviations in air temperature compared to the long-term average, and five months showed negative deviations from it.
"July and November were especially distinguished, which had the greatest deviations from the long-term average indicators by 3.3 ° С and 2.2 ° С, respectively," the meteorologists said.
Read alsoClimatologists told how December turned out to be in Kiev: the results are impressive
According to them, the coldest last year was January 20 – minus 20.2 °, and the hottest – June 24, when the temperature in the shade reached + 35.5 °.
In total, 25 temperature records were recorded in Kiev in 2021, and most of them were in January and June – 9 and 10, respectively.
"Precipitation fell on Prospekt Nauki, 37, 533 mm, which corresponds to 86% of the climatic norm. 2021 entered the top twenty driest," the message says.
However, according to experts, precipitation was distributed very unevenly over time – almost two monthly rates in January and February, and in June and October their number did not exceed 32% of the average long-term indicators.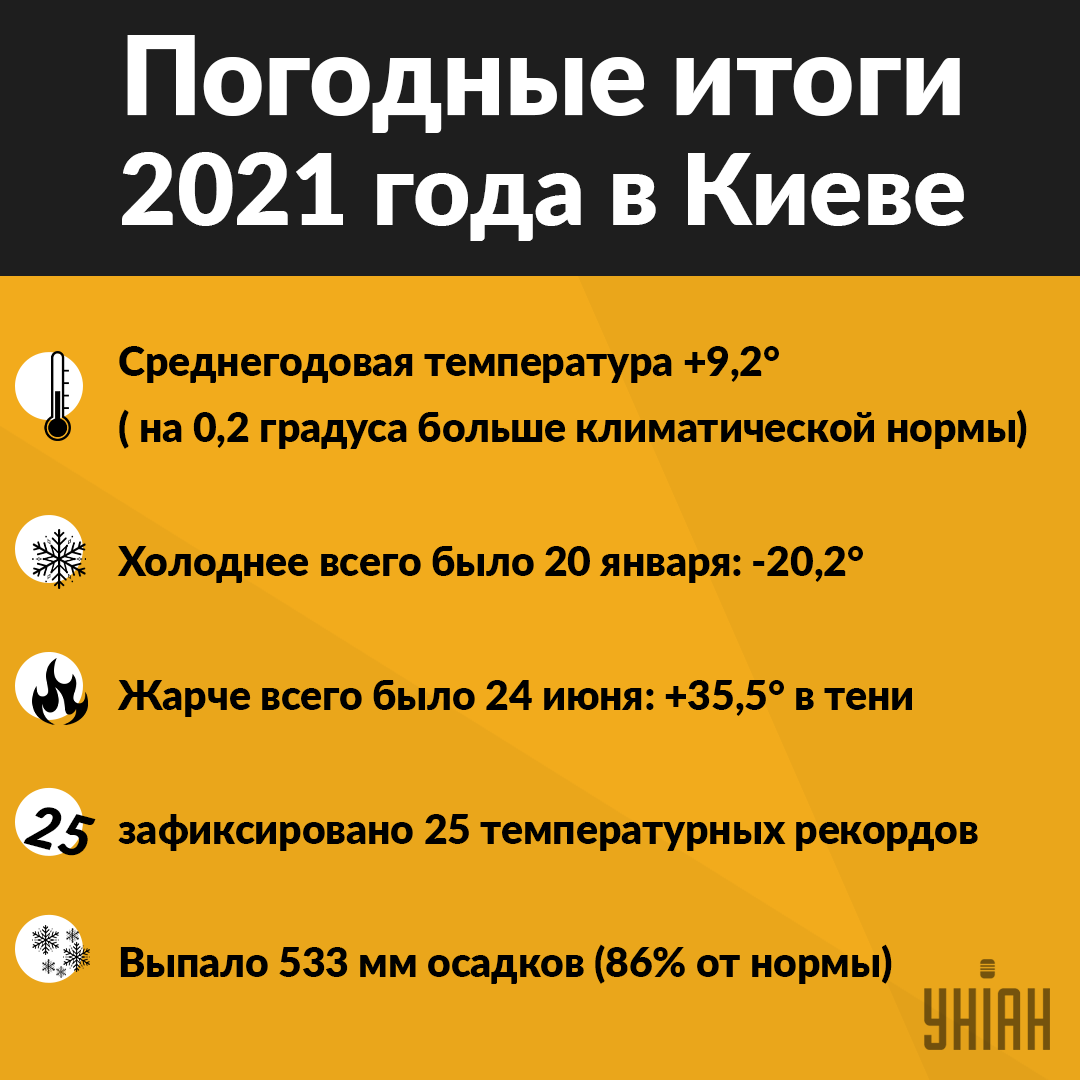 infographics UNIAN
Recall that in Kiev 2022 began with temperature records – the recorded temperature is typical for October. In particular, the maximum temperature in the capital rose to + 8.2 ° С, thus exceeding the previous record for this day in 1899 by 2.1 degrees.
You may also be interested in news:
.