This time the competition will be hosted by the German Oberhof.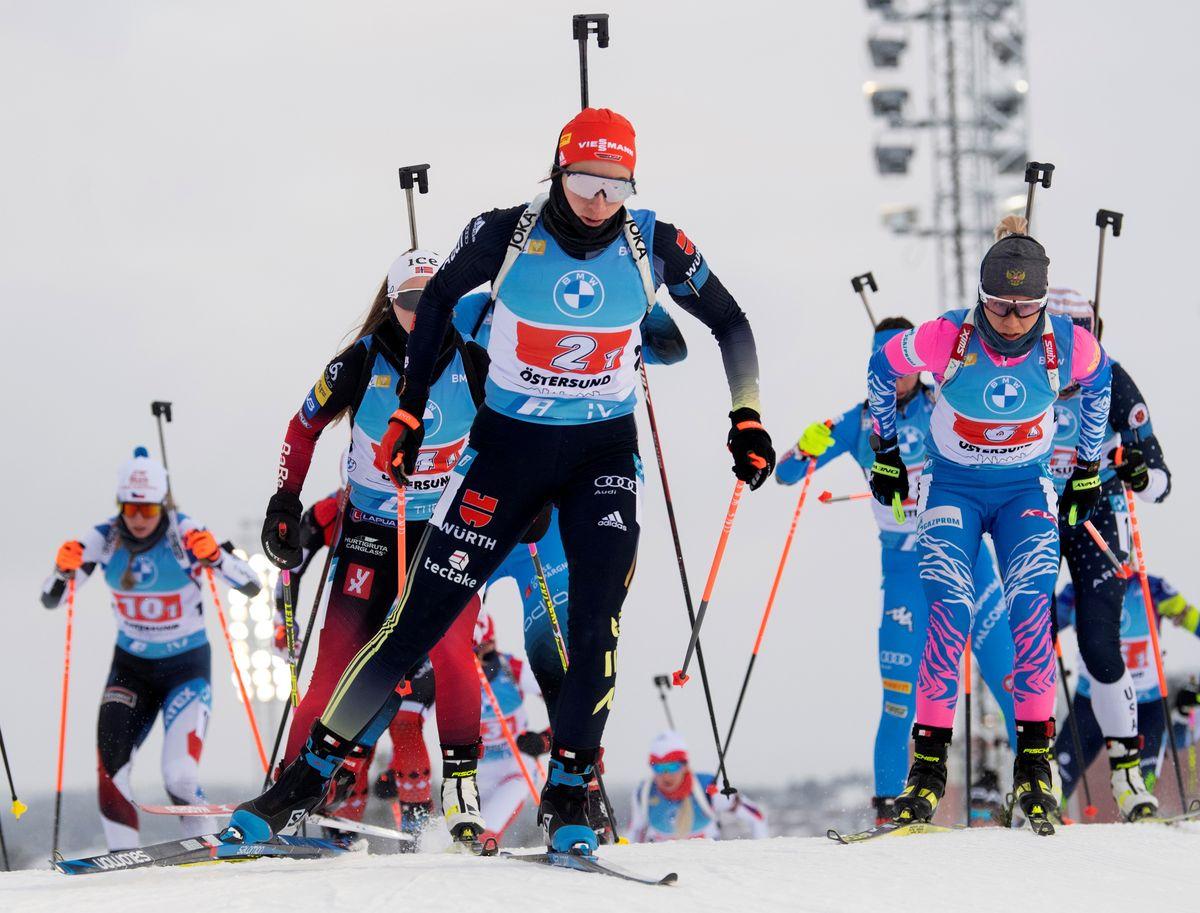 Biathletes competitions at the World Cup / photo REUTERS
The fifth stage of the Biathlon World Cup will take place from 6 to 9 January in Oberhof, Germany.
The program of the fifth stage of the World Cup included three disciplines: sprints, single and classic mixed relay races, and pursuit races.
Stage 5 schedule
Jan. 7
11:30. Sprint, men
15:15. Sprint, women
January 8
13:15. Mixed relay
15:45. Single mixed relay
January 9
13:30. Pursuit Men
15:45. Pursuit, women
Read alsoUkrainians unsuccessfully performed in the Christmas biathlon raceThe national biathlon team of Ukraine went to the first stage of the World Cup in the new year, consisting of 11 biathletes: 5 women and 6 men.
Women's team composition: Julia Dzhima, Daria Blashko, Valya Semerenko, Olga Abramova and Ekaterina Bekh.
The composition of the men's team: Dmitry Pidruchny, Anton Dudchenko, Artem Prima, Bogdan Tsymbal, Artem Tishchenko, Taras Lesyuk.
The live broadcast of the race will be available on "UA: PERSHIY", "Eurosport 1", the official website of the IBU and the website "Suspilne Sport".
Biathlon World Cup 2021-2022: season results
After four stages in the overall standings for men, Frenchmen Emilien Jacquelin (371 points) and Quentin Fillon Maillet (369), and Norwegian Vetle Shostad Christiansen (347) are leading.
For women, the top three are Norwegian Marthe Olsby Royseland (417 points), the representative of Sweden Elvira Oeberg (387) and Dinara Alimbekova from Belarus (327).
Ukraine has the best result in the overall standings with Dmitry Pidruchny (108 points and 29th place) and Elena Pidgrushna (103 points and 29th position).
.