At night, the president of the country has already signed a decree on the resignation of the government.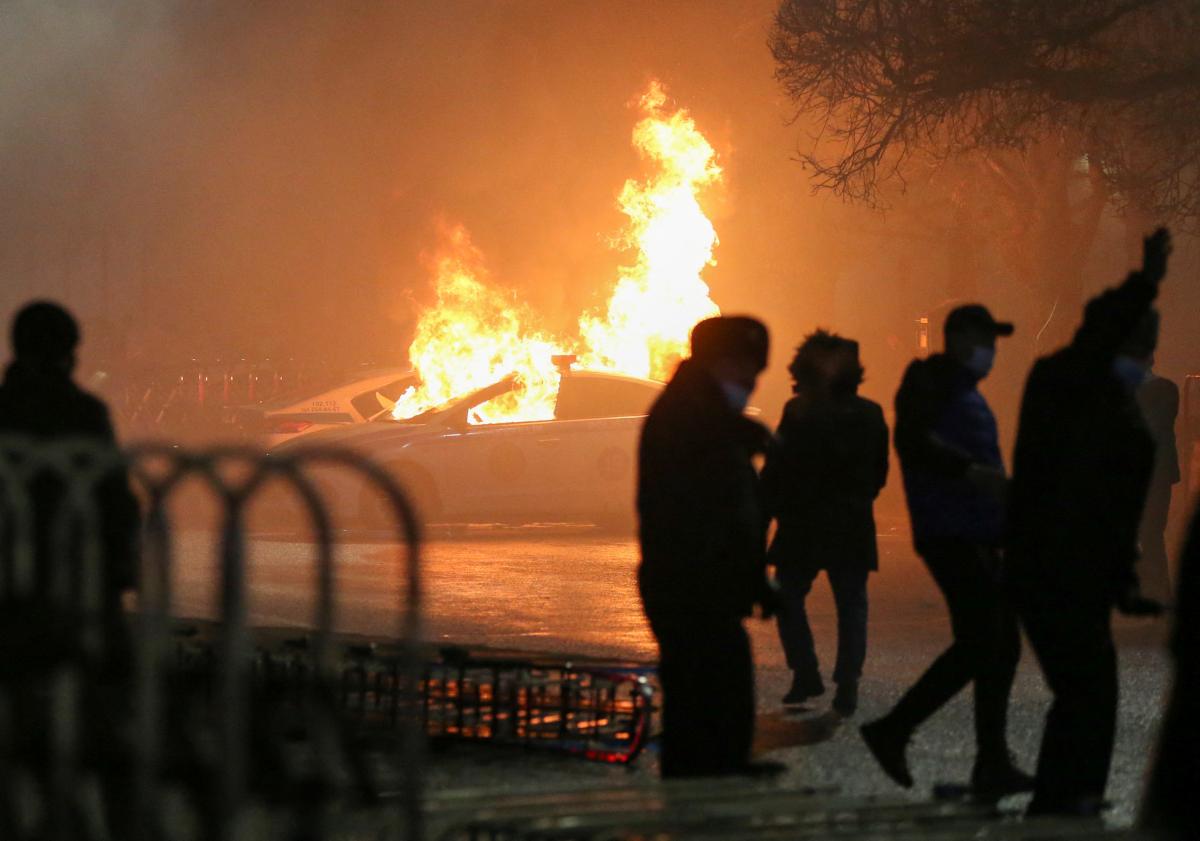 Internet problems started in some cities / photo – REUTERS
For several days, protests have been taking place in Kazakhstan. People took to the streets of cities due to the rise in gas prices. Citizens demanded the resignation of the president and the entire government and spoke out against corruption.
What is known about the protests across the country – read on.
So, the citizens demanded the resignation of the government and shouted: "go away, old man." Protests are taking place in Zhanaozen, Kuryk, Akshukur and other settlements. The largest is in Aktau, where the shift workers came on foot from the Kalamkas field. Residents of Kazakhstan are outraged by the corruption in the government.
It was also reported that Internet problems began in some cities, and opposition communities on social networks were blocked.
President of Kazakhstan Kassym-Jomar Tokayev reacted. On January 5, he will hold a meeting on the socio-economic situation in the country. He also promised to reduce the price of liquefied gas, and to consider other demands of the demonstrators during a workshop.
After that, it became known that in one of the largest cities of Kazakhstan, Almaty, an acute phase of clashes between protesters and police began. To disperse the protesters, the security forces, in particular, use tear gas.
The city center was covered in smoke from stun grenades. It is known that several police cars caught fire in the city, one of them was blown up. It is not yet known what exactly caused the explosion.
.