It is reported that the security forces came out to the square and said that "they cannot go against the people."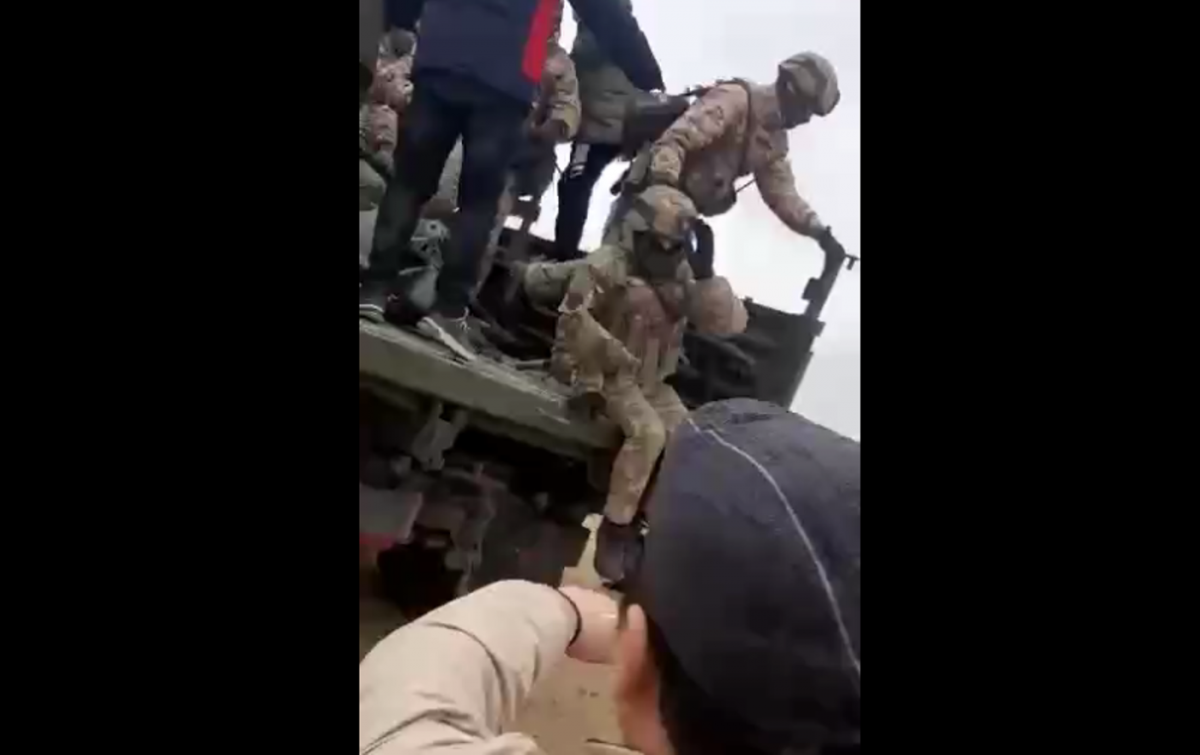 A truck with the military was seized in Kazakhstan / screenshot
In Aktau in southwestern Kazakhstan, protesters hijacked a truckload of soldiers. The fighters were allegedly taken prisoner
Writes about this Telegram-channel "TV channel "Rain"by posting the relevant video.
"Earlier, local residents reported that military equipment was arriving in the city – including, eyewitnesses noticed an armored personnel carrier," the message says.
As the Telegram channel writes orda.kz, in the city the security forces are massively going over to the side of the protesters: they came out to the square and declared that "they cannot go against the people."
In Kazakhstan, protesters seized a truck with military personnel
Read alsoIn Kazakhstan, violent clashes: protesters seized the mayor's office of Almaty (photo, video)Let us remind you that protests have been taking place in Kazakhstan for several days. People took to the streets of cities due to the rise in gas prices. Citizens demanded the resignation of the president and the government and spoke out against corruption.
Against the background of "gas" protests in Kazakhstan, the country's president, Kasim-Zhomart Tokayev, accepted the resignation of the government. He decided to transfer the interim duties of prime minister to Alikhan Askhanovich Smailov.
You may also be interested in news:
.