On January 6, the sports biographical drama "King Richard: Raising Champions" will reach Ukrainian cinemas about how the father of the legendary tennis players Venus and Serena Williams brought them to the sports Olympus. The main role in the film was played by Will Smith, who once again proved that he was capable of dramatic roles. How did "King Richard" turn out, read in the UNIAN review.
Film King Richard (USA, 2021) was first introduced to the public at the Telluride Film Festival on September 2, 2021, and its world premiere took place on November 19, 2021. So the picture has already managed to get a reaction from critics and viewers: on IMDb, the tape has a score of 7.6 points out of 10, on Rotten Tomatoes – 91% of approval from critics and 98% of the general audience, and on Metacritic – 76 points from film experts and 6, 7 from viewers, which is generally positive.
The film was primarily praised for the ease of storytelling and Will Smith's acting. Although the actor is known to a wide audience primarily for comedies and action films ("Men in Black", "Bad Boys"), he has already two Oscar nominations ("Ali", "The Pursuit of Happyness") and many others prestigious awards. It is possible that this year Smith will be able to compete for the Oscar again, because he has already been nominated for the Golden Globe.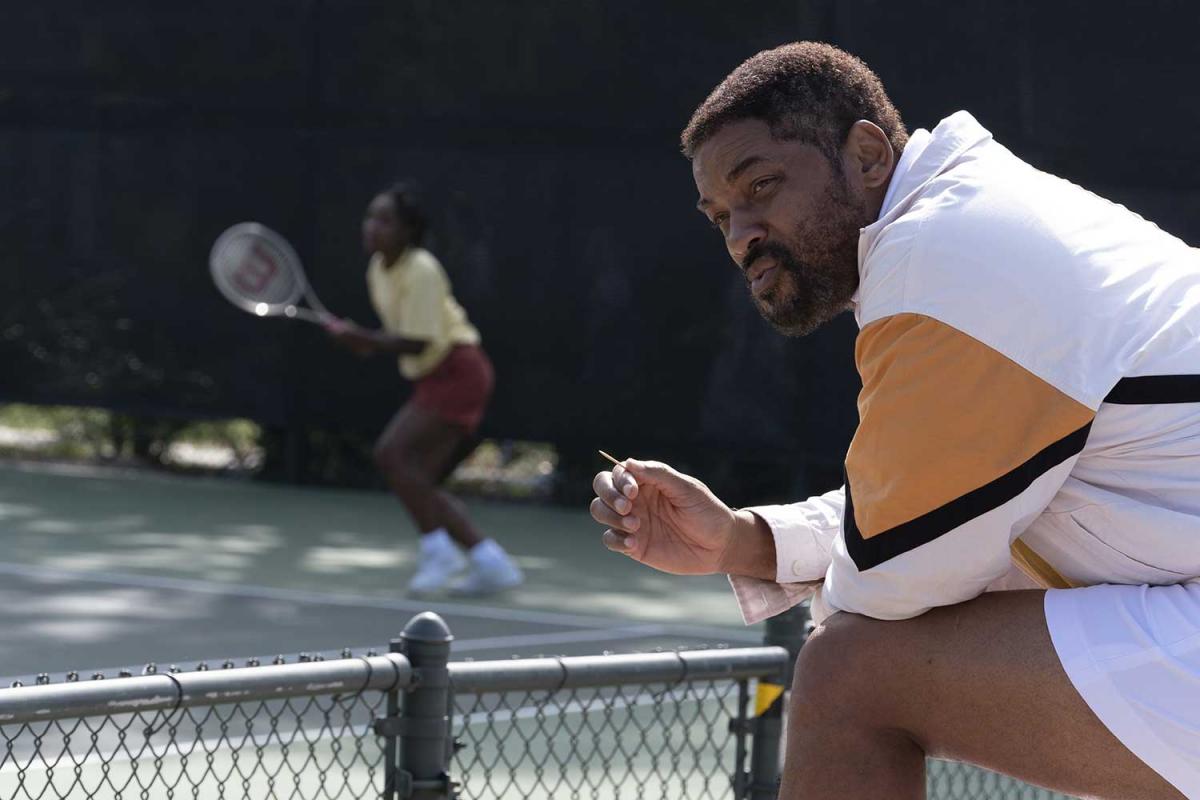 Still from the movie "King Richard: Raising Champions" / photo by Kinomania Film Distribution
UNIAN, meanwhile, has already looked at the novelty and is ready to share fresh impressions.
Even people far from the world of tennis must have heard of the star American tennis players – the sisters Venus and Serena Williams. They gained worldwide fame at the dawn of the 2000s, winning one prestigious tournament after another, including the Olympic Games and Grand Slam tournaments, until 2016.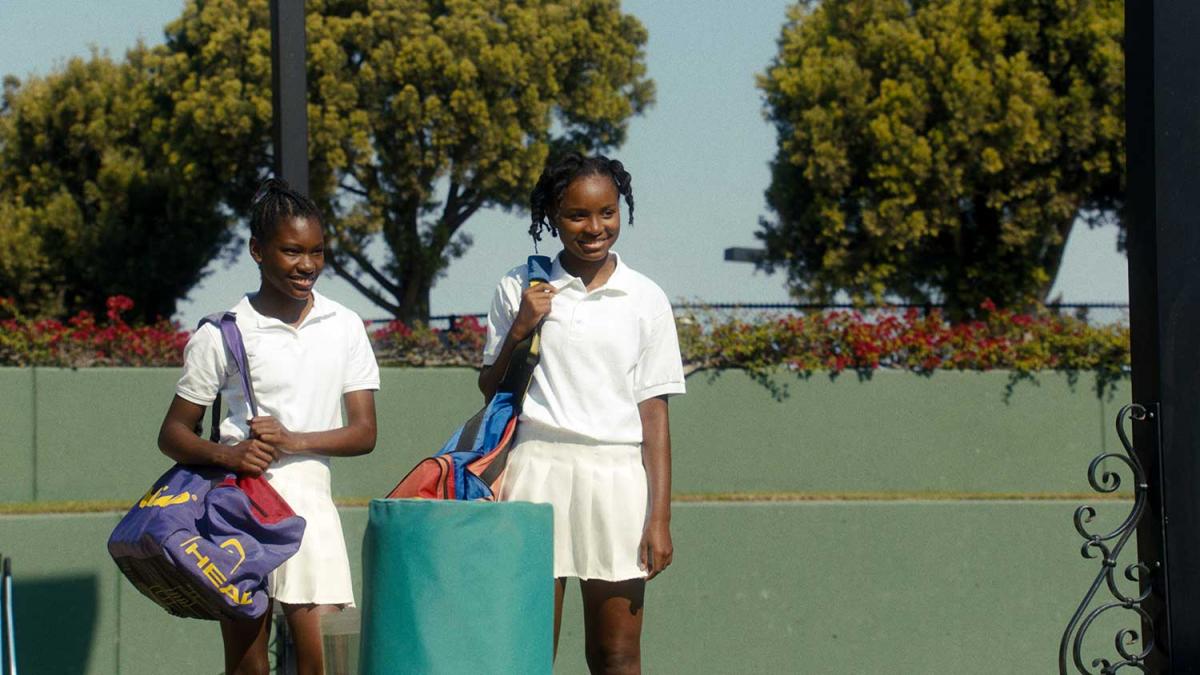 Still from the movie "King Richard: Raising Champions" / photo by Kinomania Film Distribution
However, director Reinaldo Marcus Green, who became famous thanks to the independent film "Monsters and People" in 2018, decided to focus primarily not on the athletes themselves, as is often the case with sports biopics, but on the man who was behind the success of Venus and Serena, their father, Richard Williams.
A man who grew up in a ghetto at a time when African Americans lived in the United States was not at all sweet, at some point he decided: stop putting up with it. Richard did not sit and whine, but made a whole plan for a couple of decades ahead.
To begin with, having already five children of his own from his first marriage and three more adopted from his second marriage, Richard decided that he needed two more children, with the help of which he, in fact, would realize his plan to "raise champions in tennis" – a sport, where big money is spinning and in which before that African Americans did not particularly participate.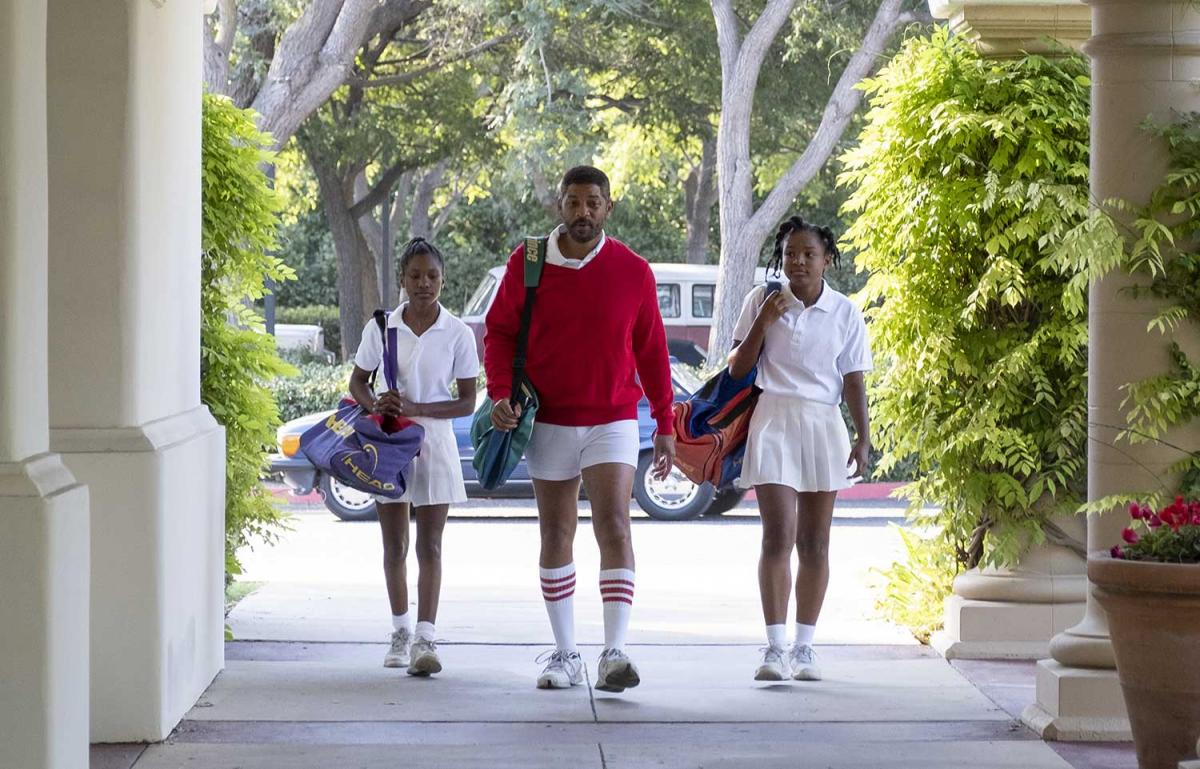 Still from the movie "King Richard: Raising Champions" / photo by Kinomania Film Distribution
Soon, with a difference of one year, the Williams couple had two daughters, who were named Venus and Serena. From their very childhood, along with his wife Brandy, who, like he had a main job, Richard trained the girls every day, along the way developing them in other areas that could be useful to them on their way to success – from studying and learning foreign languages ​​to the ability to stay in front of the camera. The Williams went to great lengths to find a professional coach for the girls and pave their way into the world of professional tennis. We all know perfectly well what came of it.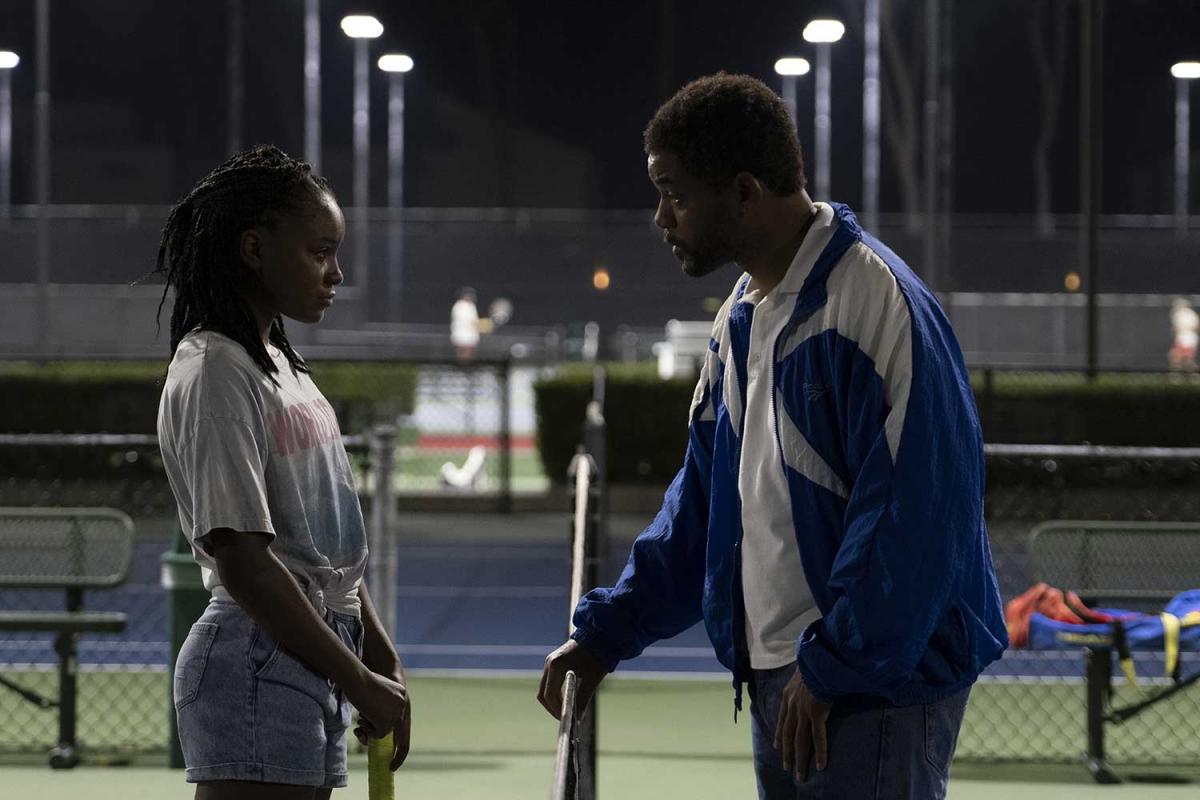 Still from the movie "King Richard: Raising Champions" / photo by Kinomania Film Distribution
On the one hand, King Richard is a beautiful, motivating (and very real) success story that proves that through hard work, faith in yourself and family support, you can succeed even when the circumstances are against you.
Richard Williams' tenacity is enviable. For years, he videotaped his daughters' workouts, printed brochures, and literally stalked potential coaches by fraudulently breaking into closed clubs. He was cunning in negotiations and did not spare himself at all.
On the other hand, the film shows Richard Williams as a rather controversial persona, and the story itself has a downside. In fact, all this was the dream of the father of the family, and sometimes on the way to its implementation, he refused to reckon with the opinions of others, acted impulsively, was unnecessarily strict, simultaneously underestimating the successes of even the closest people. In turn, Venus and Serena had no choice from the very birth – they had a goal set by others, of the need to follow which they were convinced from a young age. To a certain extent, I even feel sorry for them.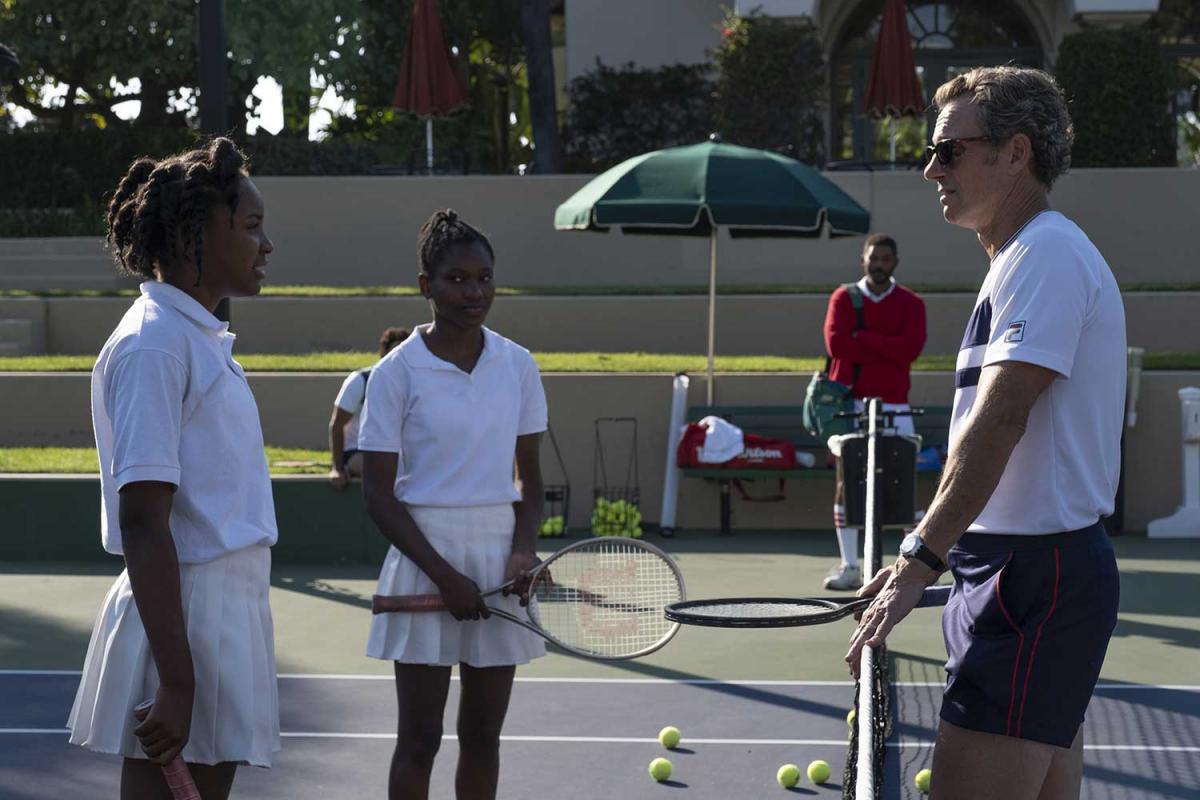 Still from the movie "King Richard: Raising Champions" / photo by Kinomania Film Distribution
Of course, Richard justified all this with quite reasonable arguments – at that time, sports were one of the few opportunities for African Americans to break out of the ghetto and make a name for themselves so that the world respected them. Likewise, he actively speculated on the fact that by their example girls could inspire other African Americans, and, therefore, they do this not only for themselves.
Of course, it was not without African American pathos, which in recent years has simply captured Hollywood. However, given the real basis of the film, it seems appropriate here. And for what I would like to praise the director, it is for the fact that African Americans are not represented here by unconditionally positive characters.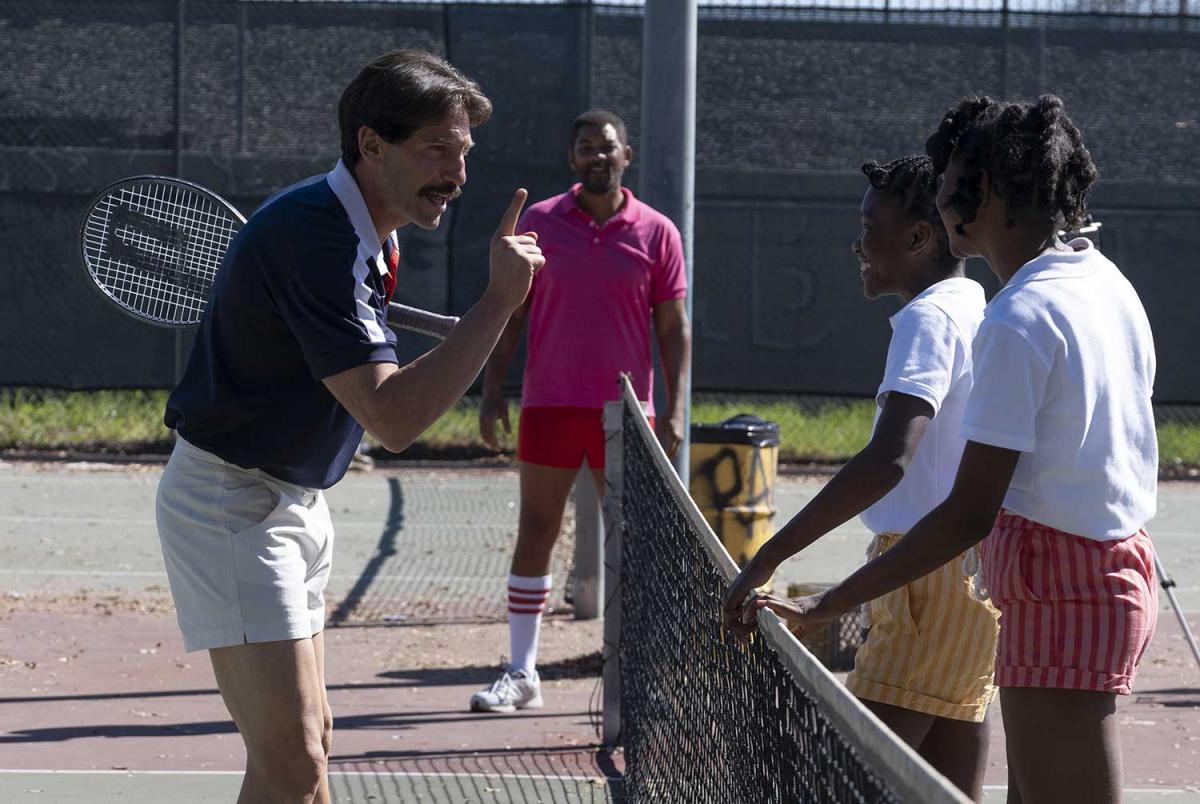 Still from the movie "King Richard: Raising Champions" / photo by Kinomania Film Distribution
Nevertheless, one cannot fail to notice that the ego and pride of Richard himself sometimes prevailed – there was too much of him on TV, he was rude to coaches and sponsors, made important decisions without taking into account the opinions of his daughters and wife, was greedy, although he demanded modesty from his daughters. At some point, he even began to annoy!
However, in the end, this is a fairy tale with a happy ending – the plan worked, the girls achieved success, and Richard gradually faded into the background and even learned to reckon with the opinions of others.
The cast of the film deserves special attention. Although, by analogy with Richard, the lion's share of the credit is attributed to Will Smith (and he is really great here), the rest of the actors did their best, and this despite the fact that many of them are not so well known to the general public.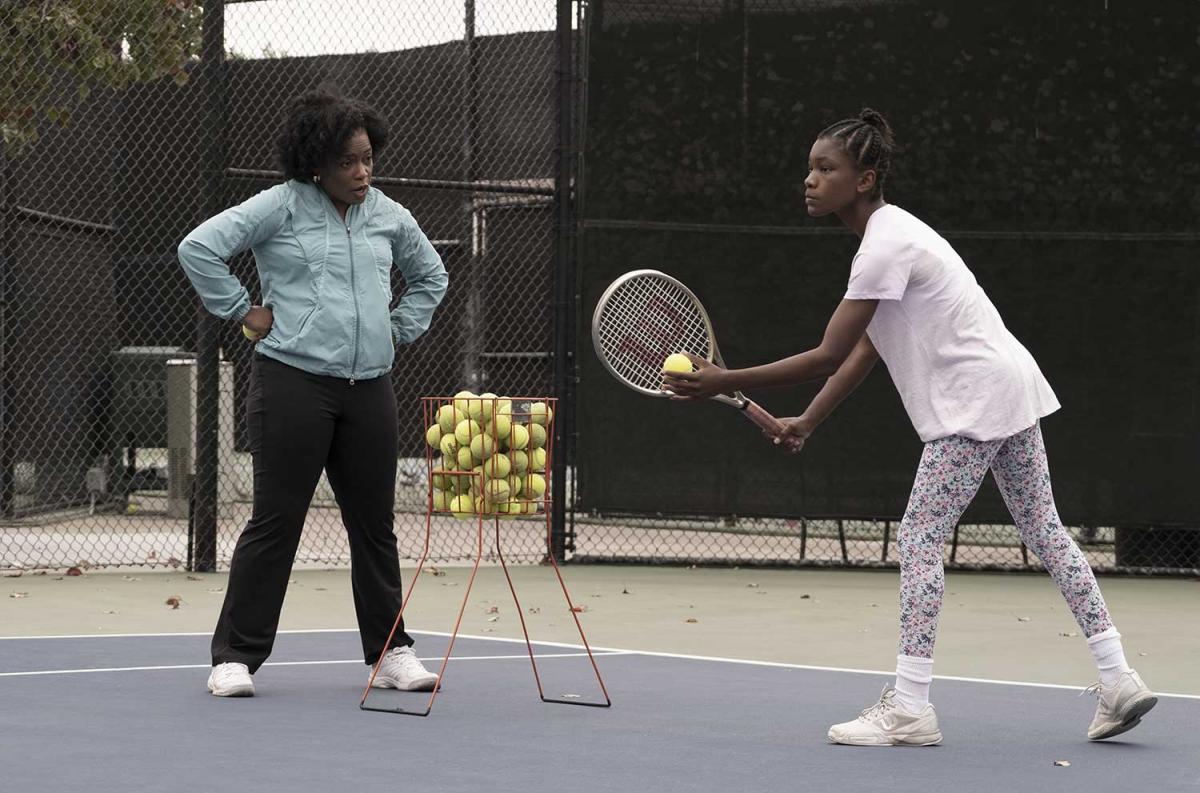 Still from the movie "King Richard: Raising Champions" / photo by Kinomania Film Distribution
The role of Richard's second wife – Horacene "Brandy" Williams – was brilliantly played by Onzhanya Ellis, who had previously been featured in secondary roles in the high-profile "African American" films "Servant", "Birth of a Nation", "Ray", "Military Diver". The roles of the Williams sisters went to aspiring actresses Sania Sidney and Demi Singleton.
There were also several stellar supporting characters – Tony Goldwin ("Ghost", "Nixon") played the role of the girls' first coach, Paul Cohen, and John Bernthal ("The Punisher," "Baby Drive") stunningly reincarnated as star coach Rick McKee.
Our verdict: King Richard is a great family movie after the holidays. Despite the fact that it lasts almost 2.5 hours, time flies by in one breath. There is drama, there is humor, there is morality, there are touching moments when you really empathize with the heroes, despite the fact that the ending is known. And, most importantly, this is a story not only for those who are interested in sports – it will be understandable to absolutely everyone.
Overall score – 7 out of 10.
Marina Grigorenko
.