Kazakhstani sites, including state media, stopped opening from abroad.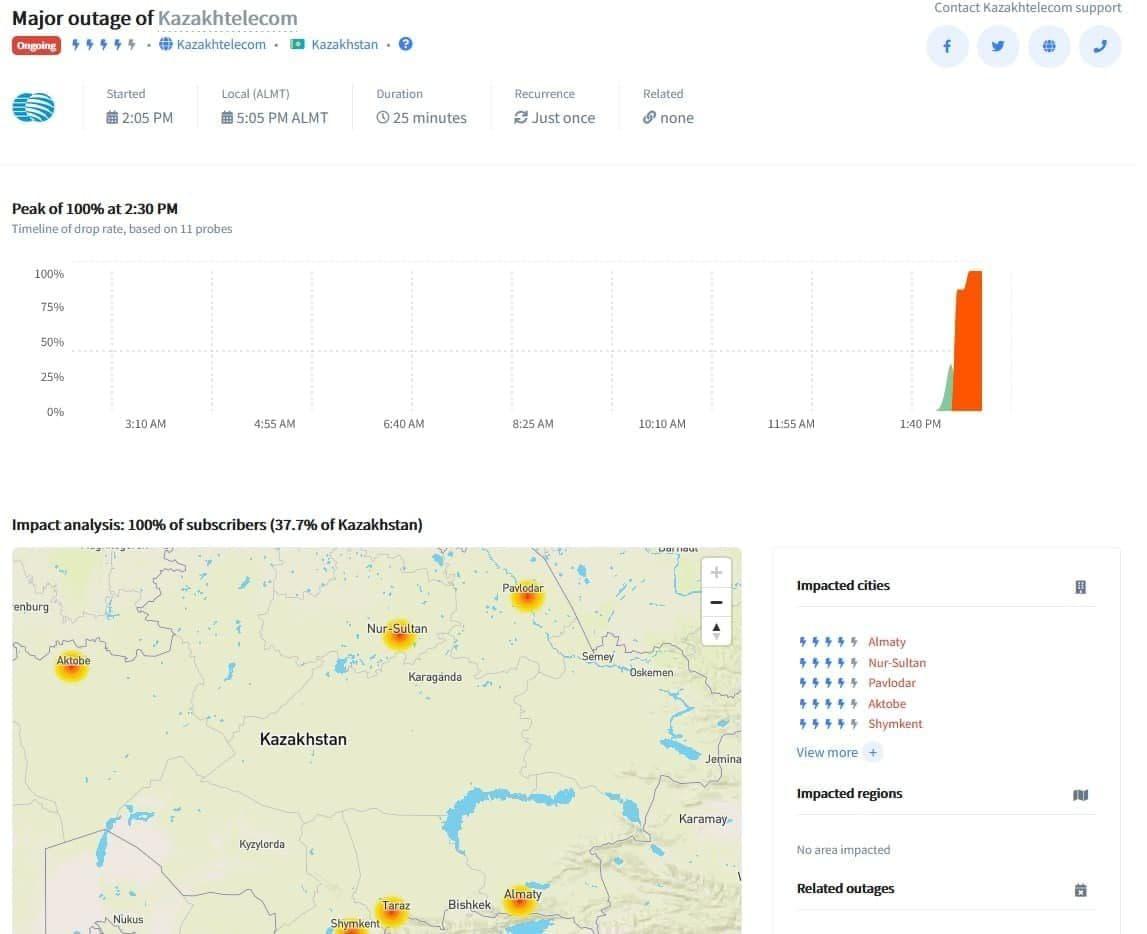 Internet turned off in Kazakhstan / photo by GlobalCheck
During mass protests and clashes with security officials in Kazakhstan, the wired Internet was completely disconnected.
This is reported by the project GlobalcCheck.
Local operator Kazakhtelecom has turned off the Internet throughout the country, and mobile communications in the country are working intermittently.
Because of this, Kazakhstani sites, including state media, stopped opening from abroad.
Note that the mobile Internet in the country has not been working for a long time.
Also reportedthat the Kazakh TV channel KTK, owned by the foundation of former President Nursultan Nazarbayev, suspended its broadcasting.
"We received a signal from security that the building would be de-energized, so we need to evacuate, otherwise we will not be able to get out. After everyone left the building, the TV center was de-energized and the channel's broadcasting was interrupted," said an employee of the TV channel.
Read also"Russia can use it": an expert on the consequences of protests in Kazakhstan
As UNIAN reported earlier, protests have been held in Kazakhstan since January 2. People took to the streets of cities due to the rise in prices for liquefied gas. Citizens demand the resignation of the president, the government and oppose corruption.
During the rallies, law enforcement officers use force against the protesters, hundreds of people were detained.
In connection with the protest actions, the country's President Kassym Zhomart Tokayev accepted the resignation of the government. He decided to transfer the interim duties of prime minister to Alikhan Smailov.
In the capital of the country, Nur-Sultan, Almaty, Almaty and Mangistau regions, a state of emergency was introduced from January 5 to 19.
In connection with the protests, the Foreign Ministry advised Ukrainians to refrain from visiting Kazakhstan.
.