And also a mid-budget ray-traced graphics card for $ 250.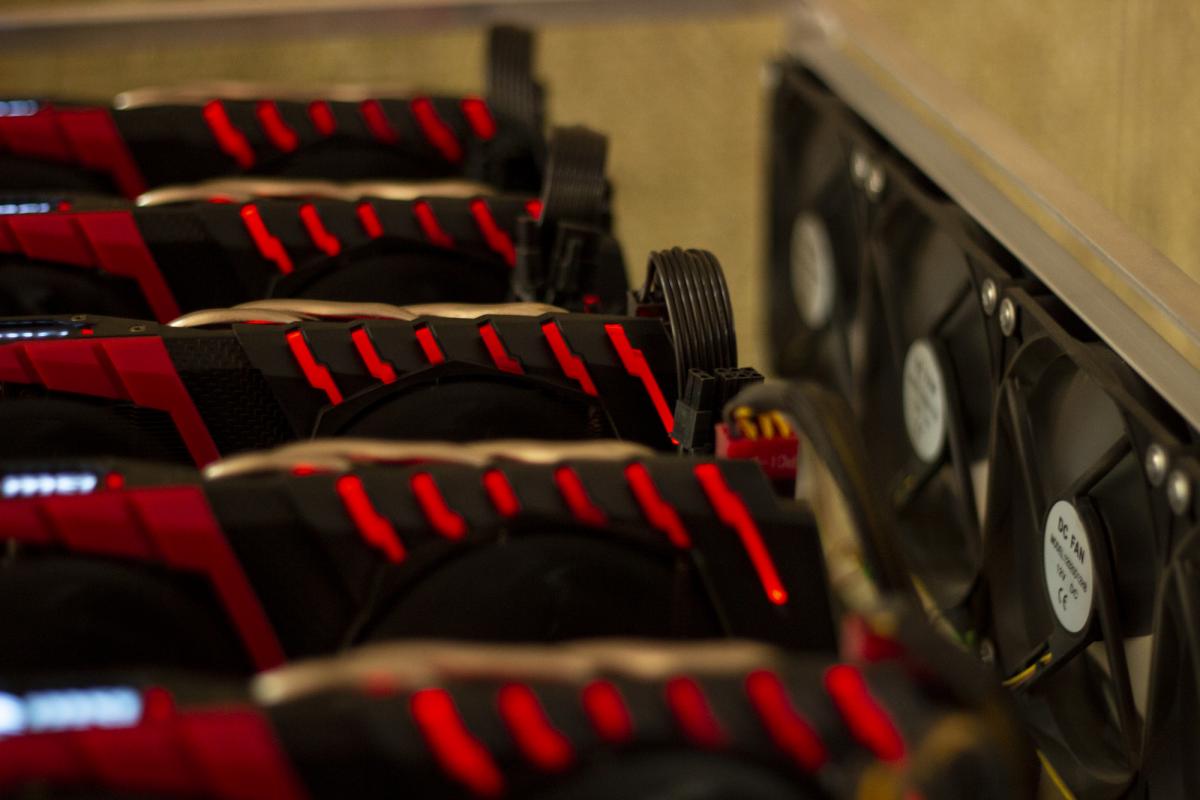 At CES 2022, NVIDIA unveiled its new flagship graphics accelerator, the GeForce RTX 3090 Ti.
Outwardly, it does not differ from the regular version without the Ti prefix, but it has become more powerful. Peak performance increased by 11% – from 36 teraflops to 40 teraflops.
The new product uses the GA102 chip with 10752 CUDA cores and 24 GB of GDDR6X memory with a potential bandwidth of 1 TB / s – 7.7% faster than the usual "thirty ninety". When working with ray tracing, 78 RT-TFLOPS are promised, and in operations with artificial intelligence – 320 Tensor-TFLOPS.
Earlier rumors indicated that the power consumption of such a card would be up to 450W, which may require a new power connector. NVIDIA did not announce other details about the video card, including the approximate release date of the video card, as well as its cost, which seems to be more than $ 2000.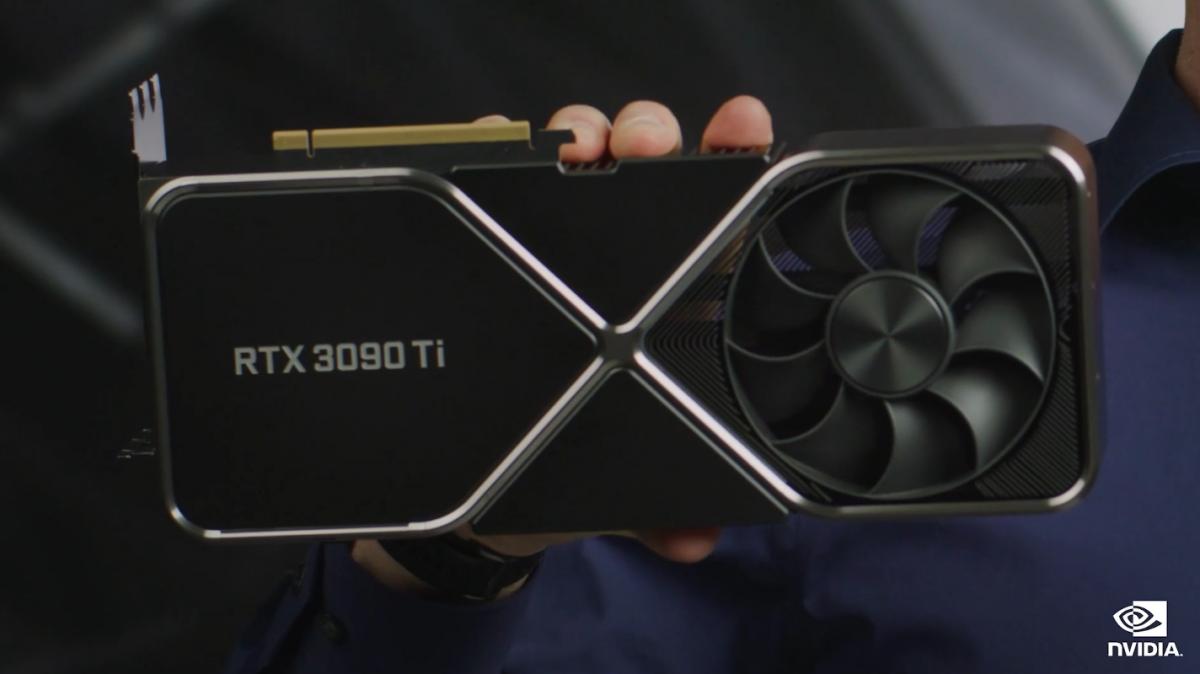 RTX 3090 Ti is the fastest gaming graphics card of today / photos NVIDIA
The company also introduced a new budget RTX 3050 graphics card for $ 250. The novelty is built on the Ampere chip and supports all modern technologies: with ray tracing enabled, modern games should produce more than 60 fps in 1080p resolution.
For gaming laptops, the company has prepared mobile versions of the RTX 3070 Ti and RTX 3080 Ti. Here are their specifications: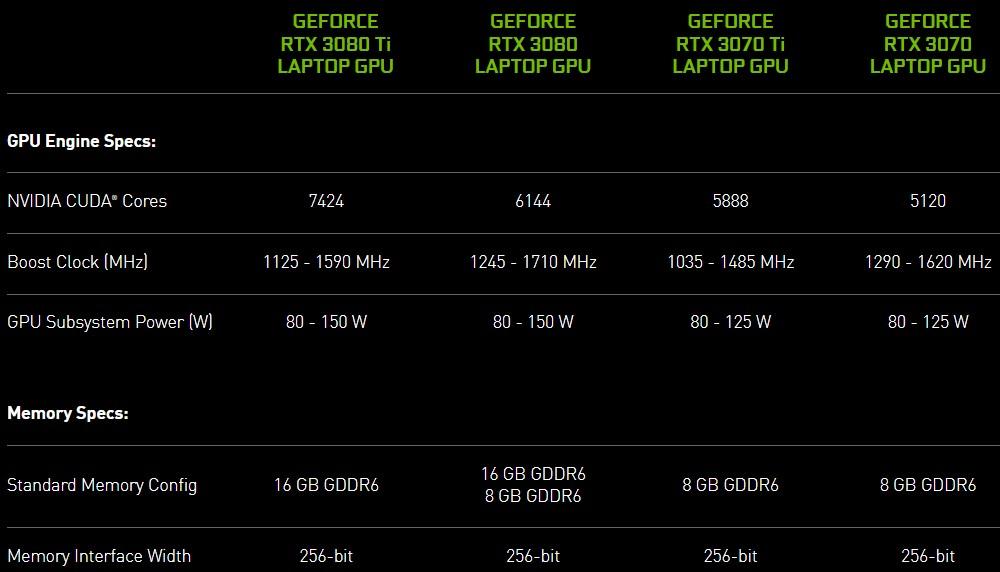 photo Nvidia
NVIDIA claims that the older model is even more powerful than the desktop Titan RTX and allows you to run games at ultra settings – at 1440p they will deliver up to 120 fps. The first laptops with new graphics cards will appear in February.
Meanwhile, the world continues to have a shortage of semiconductors, and the prices for video cards are still far from recommended. According to NVIDIA and Radeon estimates, the situation will start to improve only in the second half of the year.
You may also be interested in news:
.