During the last eruption in May 2021, several dozen people died.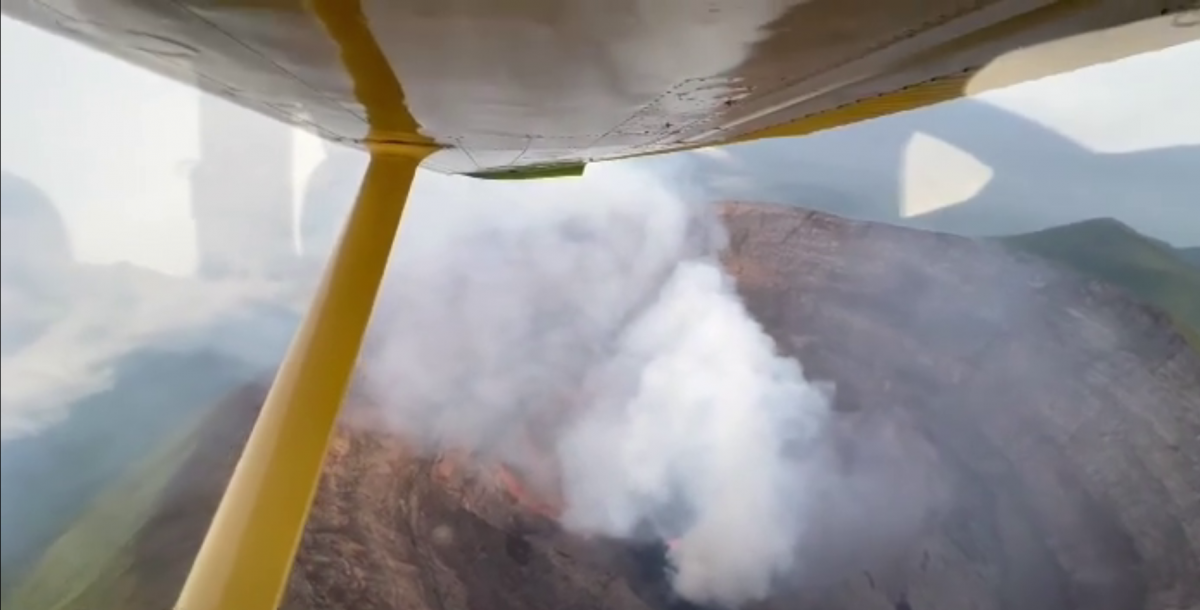 According to experts, lava is not yet flowing out of the volcano, but there is an increase in seismic activity / screenshot, instagram.com/anthonycaere
In the east of the Democratic Republic of the Congo, one of the most active volcanoes in the world, Nyiragongo, has awakened.
As reported BBC, a volcano in the African mountains of Virunga, 20 km north of Lake Kivu on the border with Rwanda, began throwing huge clouds of black smoke and volcanic ash into the sky.
Photos posted on social media show the crater of the mountain filled with hot lava.
Geologists at the Goma Volcanic Observatory say that the lava has not yet flowed out, but there is an increase in seismic activity.
Observatory director Celestine Kasereka told reporters that the smoke and ash that can be seen throughout the city are caused by sporadic explosions. According to him, a full-scale eruption of Nyiragongo is unlikely to begin.
Locals were advised to stay calm, but people still remember the devastating aftermath of the May 2021 eruption. Then 32 people died and thousands of people were forced to leave their homes. Many fled to neighboring Rwanda, and some people still live in temporary camps in Goma.
Earlier, UNIAN wrote how the Ukrainian military landed a helicopter on the crater of the active volcano Nyamlagir, whose base merges with Nyirangongo. Both volcanoes are part of the Virunga mountain range, which is a national nature park on the UNESCO World Heritage List.
You may also be interested in news:
.