Now she will have to use crutches for eight weeks.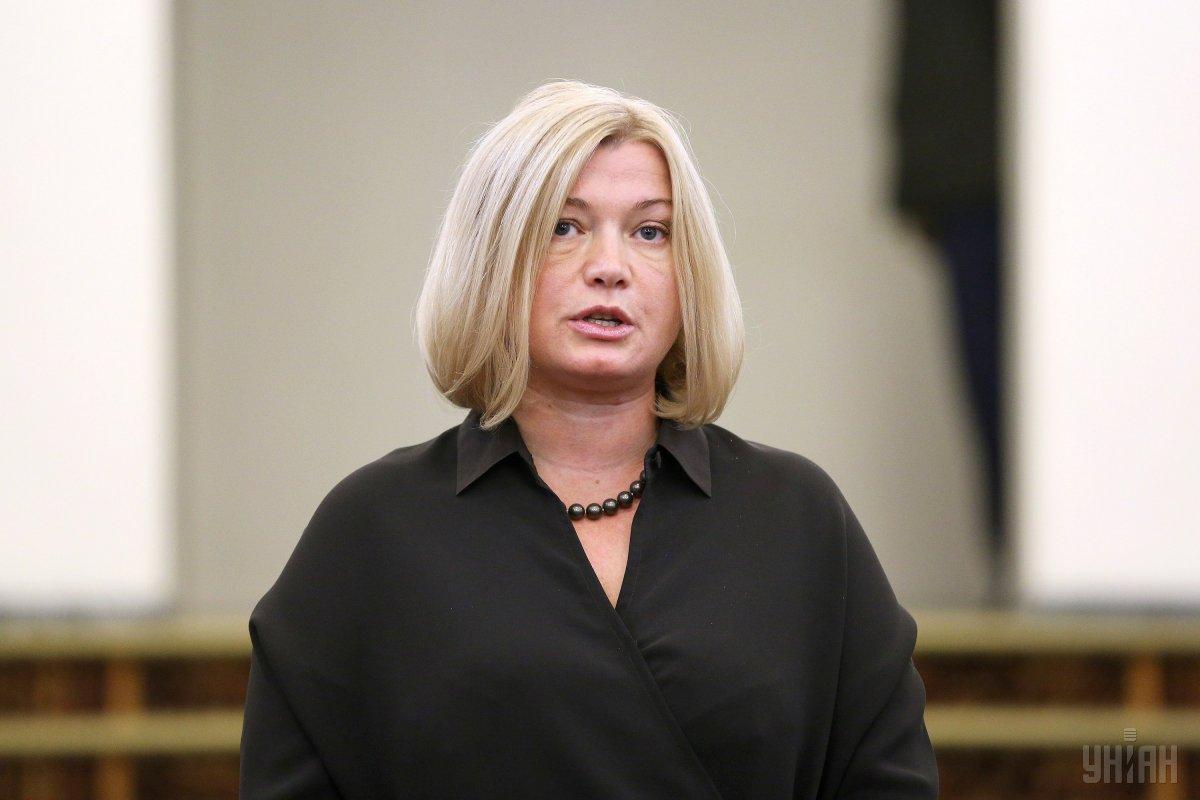 Now Gerashchenko has to walk on crutches for 8 weeks / photo from UNIAN
Irina Gerashchenko, co-chair of the European Solidarity faction, said that she had broken her leg due to icy conditions.
She wrote about this on her page in Facebook.
Read alsoRabinovich taped his mouth on live (video)"The universe decided that I should slow down a little. I broke my leg. 11 years ago I broke this poor leg on skis, and here it's just ice … Now there are crutches for eight weeks," the parliamentarian said.
In the comments under her message, Gerashchenko added that she had previously broken this leg, which is why she then gained 10 extra pounds.
The people's deputy did not give other details of how such an incident happened.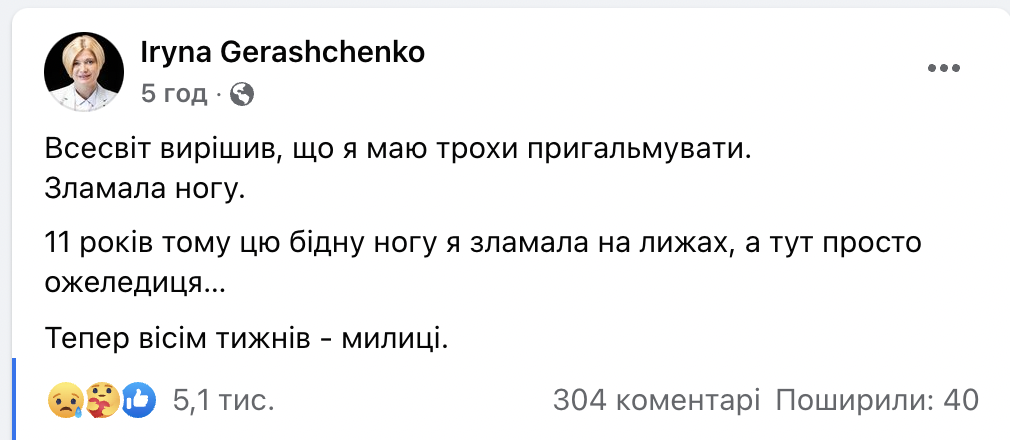 Gerashchenko said she broke her leg
As a reminder, in October 2021, David Arahamia came to parliament with his right hand bandaged after an exit session of the Council of People's Commissars in Truskavets, where he played a DJ set as DJ David Braun.
Later, the head of the "Servant of the People" faction, David Arahamia, explained that he had broken his arm while riding a buggy.
You may also be interested in news:
.