The Pontiff complained that this was a manifestation of selfishness.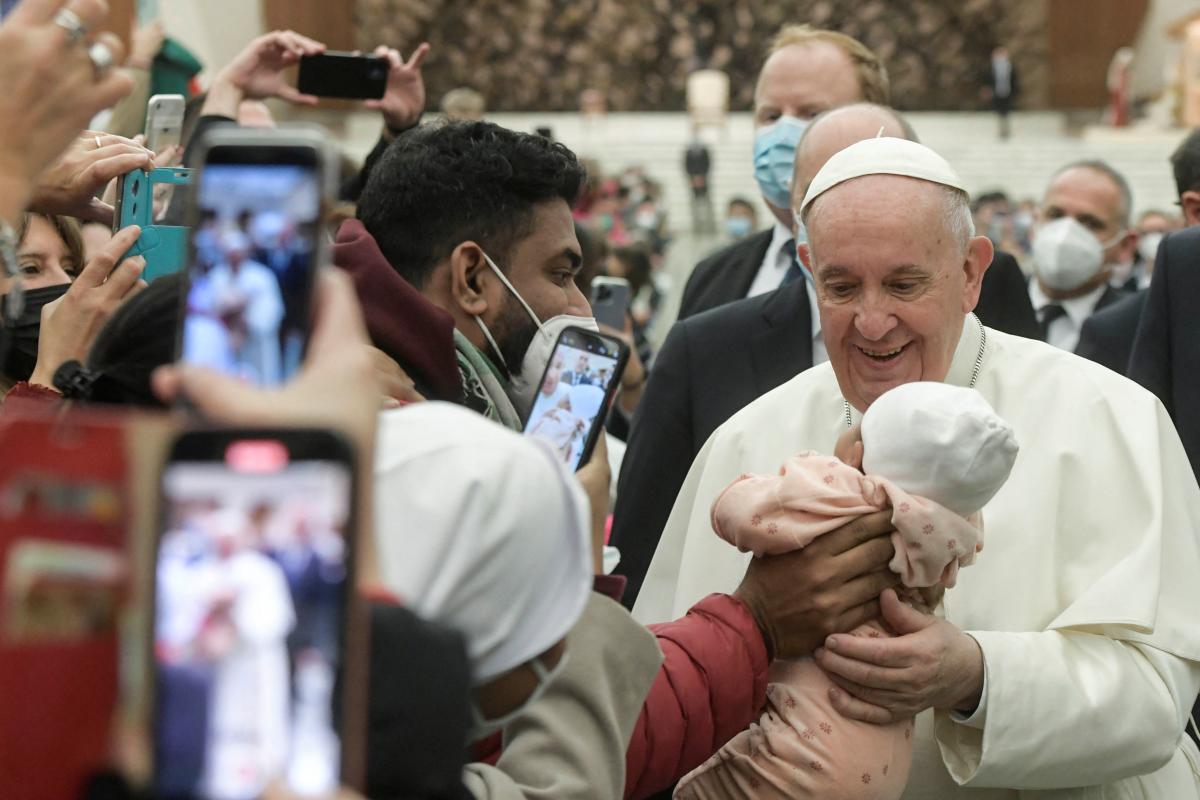 It is known that Francis himself has no pets at his residence in the Vatican / photo Vatican Media via REUTERS
Pope Francis criticized people who have pets instead of children, and said that this is a manifestation of selfishness.
"Today … we are witnessing a manifestation of selfishness. We see that some people do not want to have a child. Sometimes they only have one, but they have dogs and cats that replace children. It may seem funny, but this is reality." , – quotes the pontiff The Guardian.
According to Francis, this practice humiliates people, "deprives us of humanity."
"… civilization grows old without humanity, because we are losing the wealth of fatherhood and motherhood, and it is the country that suffers," the Pope said.
Read alsoPope dedicated his first sermon in 2022 to womenFrancis himself is known to have no pets at his residence in the Vatican. In 2014, he told Il Messaggero newspaper that pets instead of children are "another phenomenon of cultural degradation" and that emotional relationships with pets are "easier" than "complex" relationships between parents and children.
On Wednesday, January 5, while inviting couples who cannot have children for biological reasons to consider adoption, Francis urged potential parents "not to be afraid" to assume parental rights.
"Having a child is always fraught with risk, but there is an even greater risk not to have a child, to deny parenthood," the Pope said.
Earlier, the pontiff condemned the "demographic winter" – the fall in the birth rate in the developed world. He also criticized modern society, in which a career and earning money are more important for many than starting a family. This thinking Francis called "gangrene of society."
As UNIAN reported earlier, the Pope, who constantly condemns violence against women, made his loudest statement on this matter – he compared it to Satanism.
You may also be interested in news:
.