The political scientist believes that against the background of the events in Kazakhstan, the issue of Ukraine may fade into the background of the international agenda.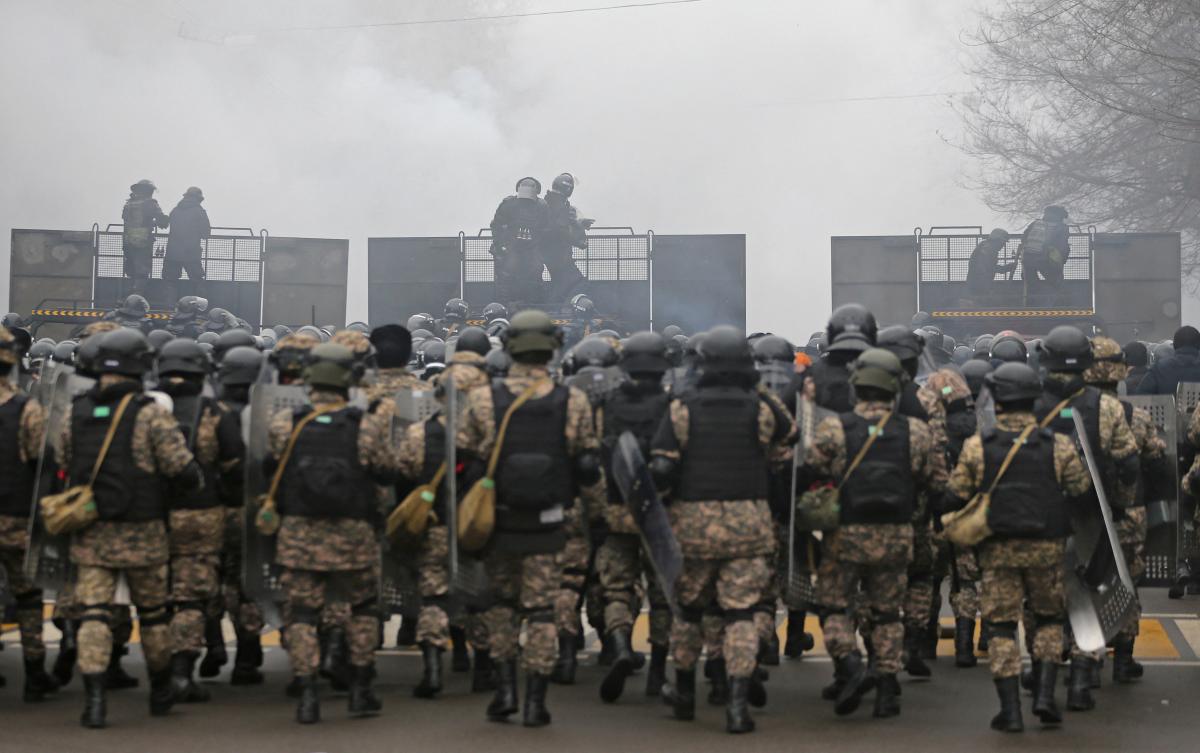 Photo REUTERS
The political expert named the main features of the current mass protests in Kazakhstan.
Political scientist Alexander Kochetkov gave his assessment of the events in Facebook.
He also compared what is happening in Kazakhstan with Ukraine and Belarus.
"The reason is internal, as in Ukraine and Belarus. This is, first of all, an obvious injustice in the distribution of public wealth. Plus bad decisions of the authorities without a normal explanation of their reasons to the population," he wrote.
Kochetkov noted that the protests in Kazakhstan are economic, not political.
"Both in Kazakhstan, and in Belarus, and in our country, nationalists are an active part of the protests, and the radicalism of the Kazakhs is comparable to our" Right Sector, "the expert said.
Read alsoState of emergency declared in capital of Kazakhstan due to "gas" protests
He also believes that the power in Nur-Sultan is much weaker than the power in Minsk; in fact, it has less support than the fugitive Viktor Yanukovych had at one time.
"The Kazakhs most quickly, even faster than the Ukrainians, went over to a direct confrontation with the security forces and the seizure of administrative buildings. And some of the security officials have already chosen not to participate in such a confrontation," the political scientist wrote.
Kochetkov noted that the protests in Kazakhstan hit the interests of the Russian Federation and China. "We are not directly concerned, but Ukraine against their background can fade into the background of the international agenda. What can the Russian Federation take advantage of," he said.
The political scientist predicts the victory of the protests in Kazakhstan will win and the reformatting of the authorities in the future with the corresponding de-Russification.
"I do not think that the Kremlin will try to annex the northern regions of Kazakhstan – there are not enough forces. But there will be many refugees from there, including to Ukraine. We need to prepare for this," Kochetkov added.
As UNIAN reported earlier, protests have been taking place in Kazakhstan for several days. People took to the streets of cities due to the rise in gas prices. Citizens demanded the resignation of the president and the government and spoke out against corruption.
Against the background of "gas" protests in Kazakhstan, the country's president, Kasim-Zhomart Tokayev, accepted the resignation of the government. He decided to transfer the interim duties of prime minister to Alikhan Askhanovich Smailov.
You may also be interested in news:
.