New Year is a family holiday, but not everyone has the opportunity to celebrate it with family or friends. When everyone is resting, ambulance workers stand guard over the health and life of Ukrainians.
New Year's holidays are a crisis period for doctors; during the celebration, the risks of injury and deterioration of well-being increase. The number of complaints of alcohol, food poisoning and injuries associated with the use of pyrotechnics is also increasing.
Polyclinics and outpatient clinics do not work on holidays, so the burden on emergency medical care is growing. Emergency stations are working in an enhanced mode, attracting a larger number of teams.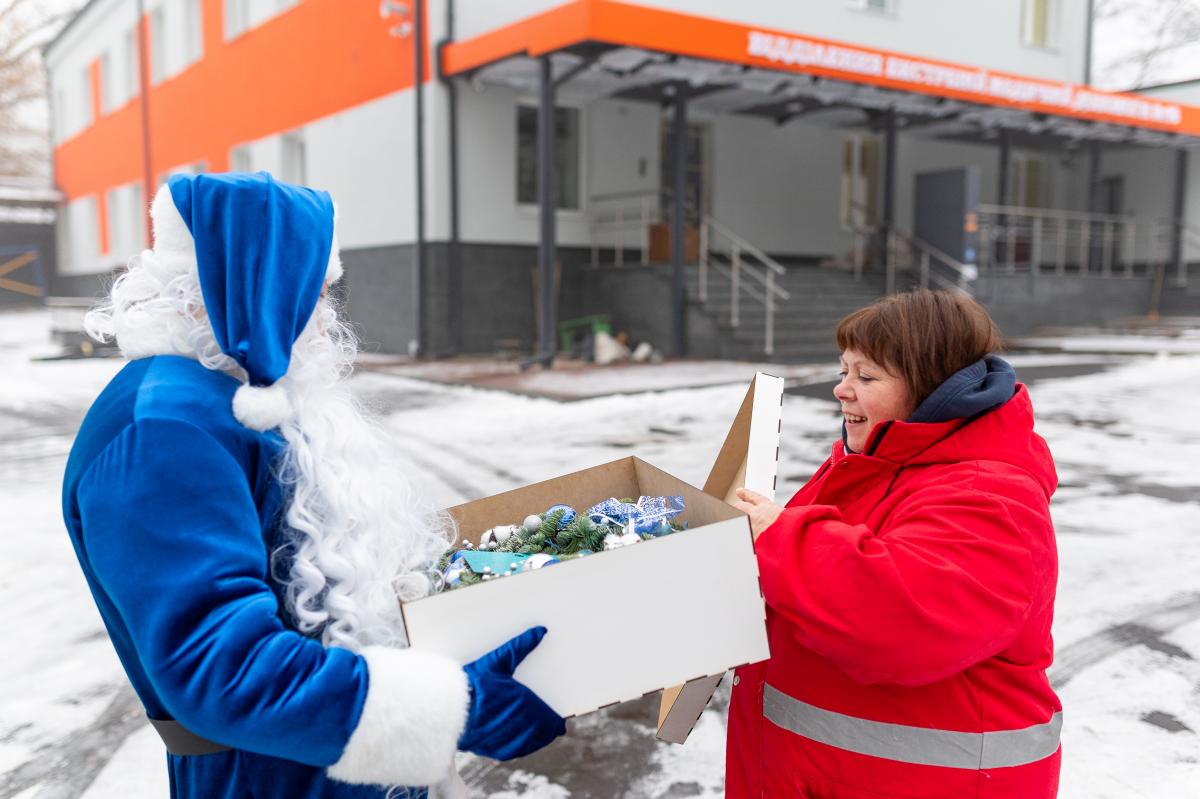 On New Year's Eve, December 31, the pharmaceutical company "Farmak" congratulated the emergency medical workers who were on duty on New Year's Eve in Kiev, Kharkov, Zaporozhye, Dnipro, Lvov, Odessa, Krivoy Rog and Shostka. Santa came to medical institutions in Kiev with congratulations.
"103 is a number that we know by heart since childhood. By dialing it, we will always receive help: day, night, on weekdays or on holidays. From all Ukrainians 103 times we thank those who save lives on New Year's Eve and often go unnoticed. Happy and Safe Holidays! " – comments Evgeniya Poddubnaya, director of corporate communications "Farmak".
One of the priorities of the Farmak company is to ensure the good health of Ukrainians. The company regularly raises socially important issues and actively participates in charitable projects in the healthcare sector.
Company information
"Farmak" is the leader of the Ukrainian pharmaceutical market. * The company's product portfolio includes about 200 brands. Among the main directions are endocrinological, gastroenterological, cardiological, neurological, anti-cold and other drugs.
The company annually reinvests up to 90% of its profits in development. Since 1995, more than 310 million US dollars have been invested in the modernization of production. Annual investment in research and development is approximately US $ 15 million. The production facilities, laboratory and technical complex of the enterprise are internationally certified and meet the high requirements of European GMP standards.
In 2020, Farmak increased its export deliveries by 40%. Today, the company's products are represented in more than 30 countries of the EU, Central and South America, the CIS, the Middle East, Asia, etc.
Farmak is one of the top 25 innovative companies, it is recognized as the largest taxpayer among pharmaceutical manufacturers in Ukraine and the best employer **.
* In terms of sales of medicines in monetary terms, according to Proxima Research.
** According to the ratings of the "Power of Money" publication (2020), "RATING. Business in official figures" (2021), "TOP-100. Ratings of the largest" (2020).