The police opened criminal proceedings.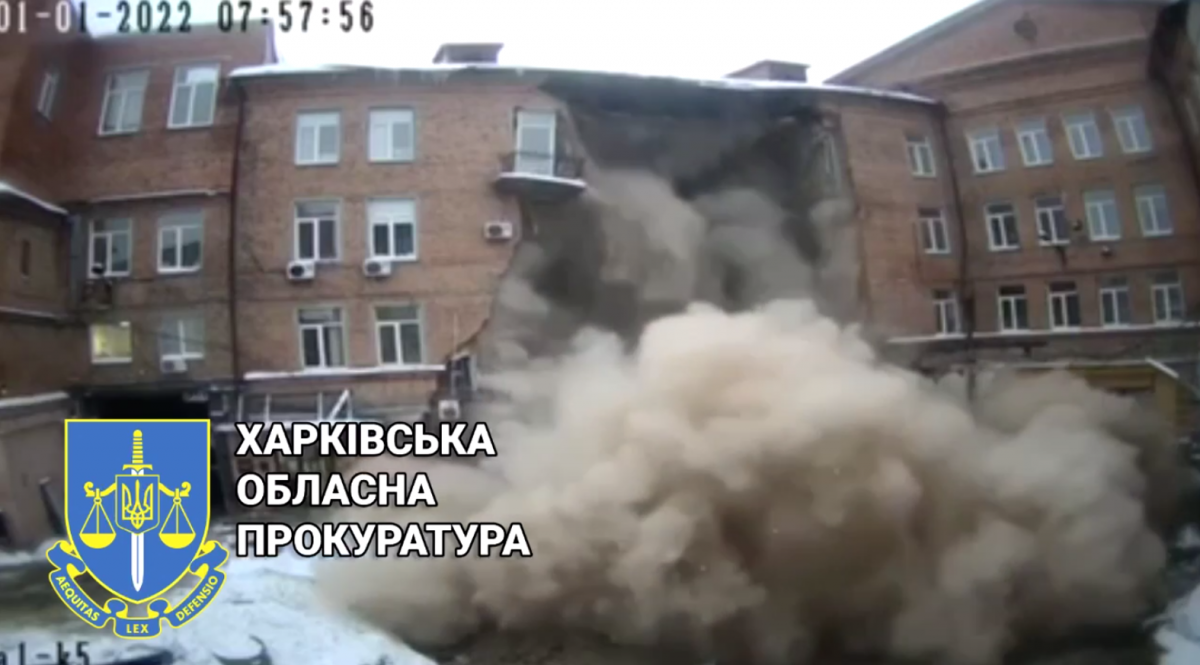 Nobody was hurt as a result of the collapse / Screenshot
The Kharkiv Regional Prosecutor's Office has published a video showing the collapse of a wall in Kharkiv.
The moment of the collapse was published in Telegram channel prosecutors.
Investigators opened criminal proceedings on the fact of the collapse of the wall of an uninhabited house in the Osnovyansky district of Kharkov.
The communication department of the Kharkiv region police noted that none of the citizens were injured as a result of the incident.
Read alsoIn Zaporozhye, a man "high" beat a policemanThe report that the wall of a four-story building collapsed along Gagarin Avenue was received by the police on January 4 at 11:30.
"It has been established that the building in which the office premises were located was prepared for demolition and was not used," the police said.
Information about the event is included in the Unified Register of Pre-trial Investigations under Part 2 of Art. 275 (violation of the rules regarding the safe use of industrial products or the safe operation of buildings and structures) of the Criminal Code of Ukraine.
The sanction of the article provides for up to 5 years in prison with the deprivation of the right to hold certain positions or engage in certain activities for up to three years.
House collapse in Kharkov
As UNIAN reported earlier, the collapse of a four-storey office building on Gagarina Avenue on January 20. Mayor Igor Terekhov instructed the specialized services to find out the circumstances of the destruction of the building.
According to the director of the Department for Information and Public Relations Yuriy Sidorenko, the preliminary collapse occurred due to the start of construction next to the collapsed building.
.