The young people danced merrily while the rest of the passengers looked at it all with surprise.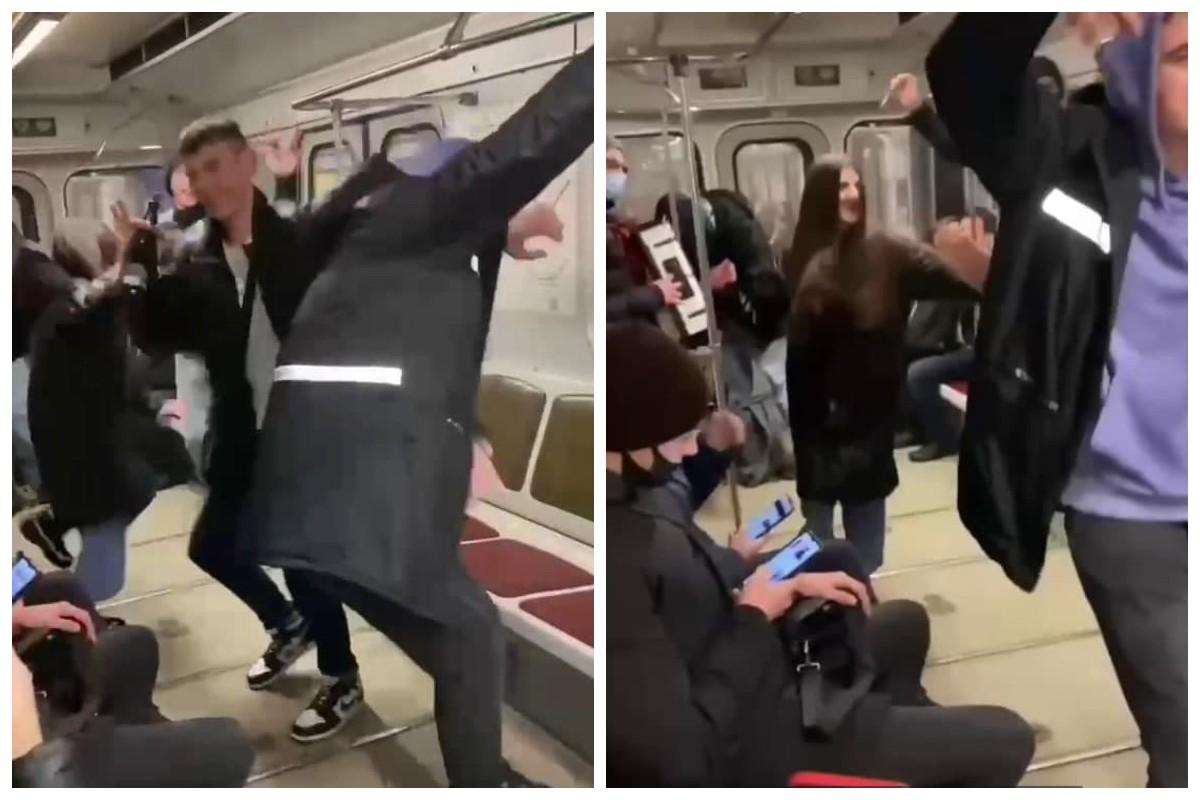 Young people danced right in the subway car / screenshots from the video
In the Kiev metro, a company of young passengers staged "wild dances" to the accordion. The boys and the girl danced merrily without masks; one of the passengers had a bottle of wine in his hands. You could also see cigarettes in the hands of the guys.
The video appeared on the Telegram channel "Magnolia TV (unofficial)".
So, young people danced right in the subway car. The boys and the girl jumped and danced, almost not holding onto the handrails. There were no masks on the "dancers", but in the hand of one of them you could see a bottle of sparkling wine.
The accordion player played a melody very similar to Ruslana's song "Wild Dances". The girl dancing to the accompaniment was shouting merrily and actively waving her arms.
The video also shows that soon the trumpeter decided to join the accordion player. The man took out his musical instrument and began to play along with the melodies on the trumpet.
Read alsoIn Kharkov, a man came to the metro with a box and announced the mining of the stationWhen exactly the incident occurred is not reported. However, it is clear from the video that the "wild dances" in the metropolitan subway took place not so long ago – the passengers were dressed in jackets and boots, in winter style. "Dancers" were without masks, although many other passengers still adhered to quarantine restrictions.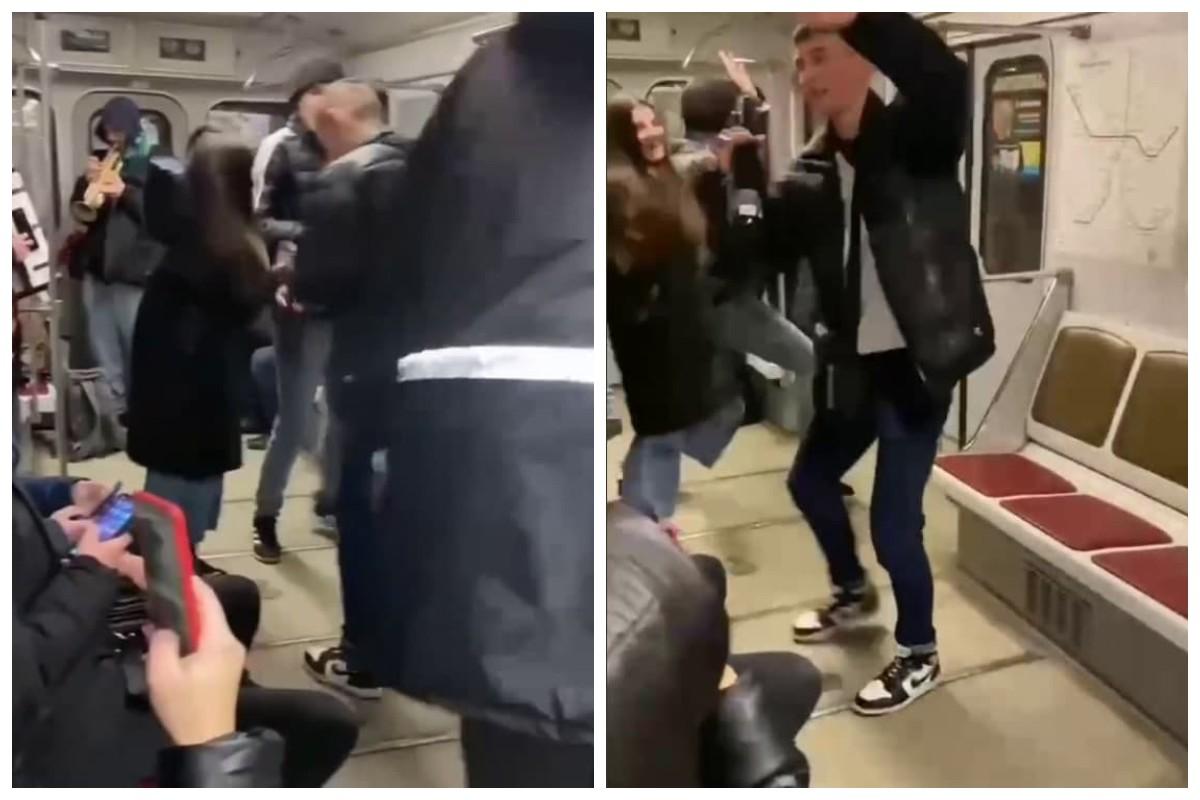 Passengers silently watched the dance / screenshots from the video
Earlier, UNIAN already reported that in the Kharkiv metro, teenagers "celebrated" the day of the Ukrainian Armed Forces "drinking vodka in the carriage. All this got on the video.
You may also be interested in news:
.