After such a decision, the actor had to live in a dressing room for several months.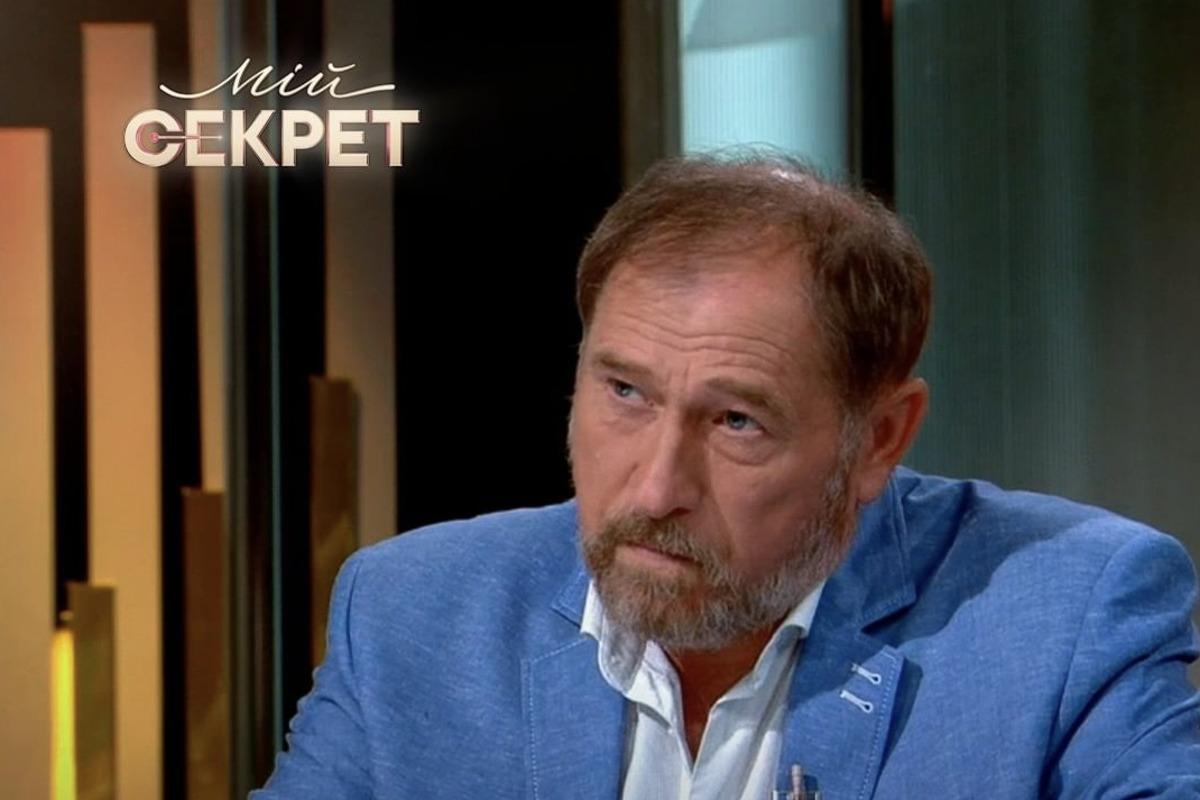 Viktor Zhdanov left his wife Elena / photo STB
Popular Ukrainian actor Viktor Zhdanov, known for his roles in the TV series "To Catch Kaidash" and the films "Cyborgs" and "Why Am I Alive?" told how, due to the outbreak of war in eastern Ukraine, he and his family had to leave their home in Donetsk and move to Kiev. He also faced a difficult turn in his personal life.
In the capital, he and his family first lived with their daughter, they had no work for half a year, they lived on benefits from the state: Viktor received 300 hryvnia, his wife also 300 hryvnia, and his son – 700 hryvnia. This period was remembered by the actor during the show "My Secret" with Masha Efrosinina.
Later, Zhdanov was invited to work at the Kiev Academic Drama and Comedy Theater on the left bank of the Dnieper. His son Pavel experienced the most difficult transition.
"Reveal, Viktor, the secret of why you lived in the dressing room of the theater for a couple of months," said Masha Yefrosinina.
"At one of the moments of my life (after 24 years of marriage) I said that I would leave … I understand that I will make life easier for someone, my Lena (wife) … She stopped living on me, she began to live for herself She wasn't ready for this. We had conversations. But, of course, not like that," the actor shared and added that he has a complex character.
According to Zhdanov, he was worried about his decision, because it looked like a betrayal, without giving the exact reasons for the breakup. "I am very grateful to Lena that she allowed me to leave," he added.
Read alsoThe star of the series "Catch Kaydash" officially married (photo)Also, the star of "Catch Kaidash" noted that he respects his ex-wife very much, they have a good relationship. Moreover, they are still not officially divorced.
The studio of the show was also visited by Zhdanov's wife Elena Khokhlatkina. She said that it was difficult for her after moving to Kiev, but it brought them very close to the children.
"I realized that the energy inside our couple had run out. Of course, you are confused for a while. Then you get up and go," Elena shared and assured that there was no offense.
The actor's wife also added that she even helped him pack when he decided to leave.
Reference. Viktor Zhdanov is a Ukrainian theater and film actor. Honored Artist of Ukraine (2009). Actor of the Kiev Academic Drama and Comedy Theater on the left bank of the Dnieper.
Two-time winner of the film award "Gold Jiga" (2018, 2020).
You may also be interested in the news:
.