Now he is put on the international wanted list.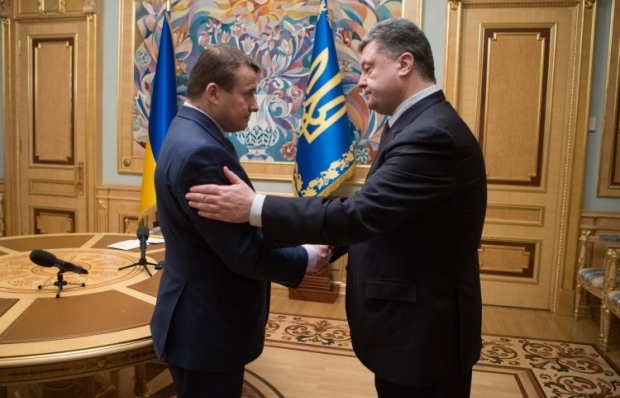 Demchishin is involved in the so-called "coal" case / photo – UNIAN
The Pechersky District Court of Kiev has arrested the property and assets of the former Minister of Energy and Coal Industry of Ukraine Volodymyr Demchishin, who is one of the suspects in the case of coal supplies from ORDLO.
The corresponding decree of December 23, 2021 was published in the Unified State registry court decisions.
In particular, the arrest was imposed on land plots, households and Demchishin's assets in several enterprises.
Demchishin and the "coal" business: what is known
As UNIAN reported earlier, Demchishin is a defendant in the so-called "coal" case, in which ex-president Petro Poroshenko, people's deputy from the EU, Viktor Medvedchuk, people's deputy from the Opposition Platform for Life, and businessman Serhiy Kuzyara are involved.
In November 2021, SBU and SBI investigators handed Demchishin a document on suspicion under Art. 258-3 of the Criminal Code of Ukraine – assistance to a terrorist group or terrorist organization.
Read alsoSecurity forces conducted searches in the "coal" case of Poroshenko-Medvedchuk (video)The investigation established that during December 2014-February 2015, the official issued a number of orders by which he appointed representatives of the L/DPR terrorist organizations to the positions of state enterprises located in the temporarily occupied territories.
In addition, the minister, exceeding his official authority, forced the leaders of the state power generating company to conclude several agreements with representatives of the LPR. In particular, for the supply of coal for a total amount of more than 3 billion UAH.
As a result of the minister's illegal actions, more than UAH 200 million came into the hands of the terrorists.
Today, January 17, Demchishin was put on the international wanted list. Also today, Poroshenko is elected a measure of restraint in the Pechersk court.
.