The child was in complete unsanitary conditions.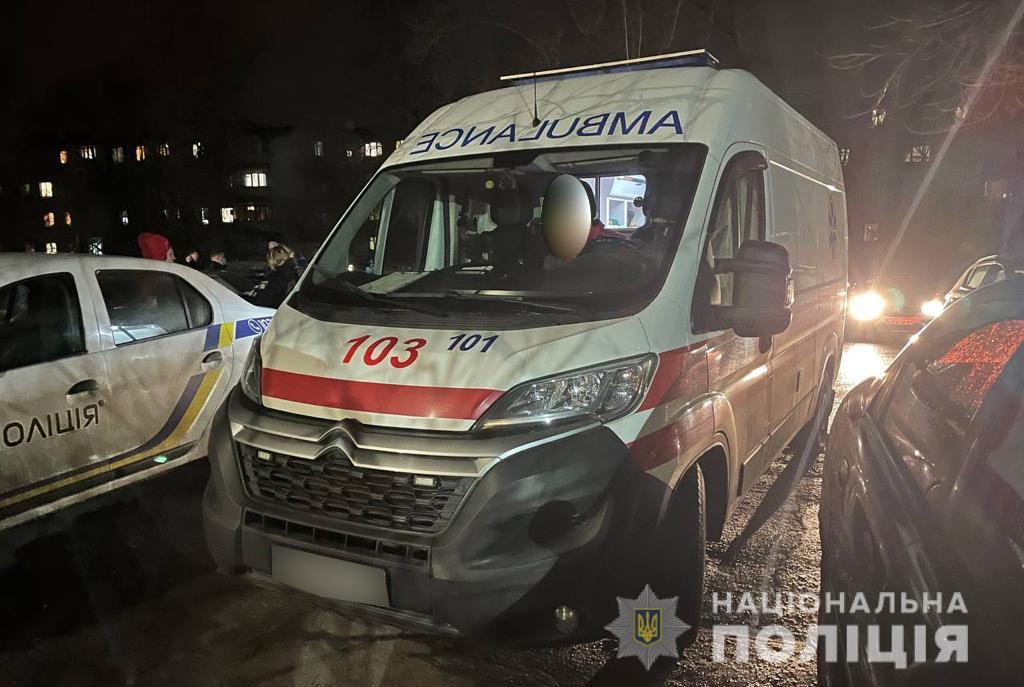 The girl died during resuscitation in an ambulance / photo: National Police
Today, January 17, law enforcement officers in Zaporozhye received a message from ambulance doctors who announced the death of a 4-month-old girl. Doctors to the child were called by a man to whom the girl was left by her own mother.
About it report in the press service of the Zaporozhye police.
"Police officers found that a friend of the mother called the medical team, to whom she left the child in an apartment on Patriotichnaya Street. The child was in complete unsanitary conditions, with signs of malnutrition and non-compliance with elementary hygiene standards," the report says.
Read alsoAs in the 90s: a dead body of a man with a dumbbell on his legs was caught near Zaporozhye (photo)According to law enforcement officers, the mother of the deceased child is a 29-year-old local resident, who last year was prosecuted for illegal possession of drugs.
On that day, she left the girl for a long time with her friend, born in 1985, who called an ambulance.
"On this fact, the investigator opened criminal proceedings under Article 166 of the Criminal Code of Ukraine (Malicious failure to fulfill the obligations of caring for a child or a person in respect of whom guardianship or guardianship has been established). The sanction under the article provides for restriction of freedom for a period of two to five years or imprisonment for the same term," the police said.
Now the police are locating the unfortunate mother.
Recall that torture of a teenager is being investigated near Zaporozhye. According to the mother of 14-year-old Yegor, who suffered from bullying, he was, in particular, forced to swallow lit cigarettes and poured cold water on him while he was undressed.
On the fact of torture, the police have already detained two teenagers.
You may also be interested in the news:
.