Training will take place in the north of Norway and in the Norwegian Sea.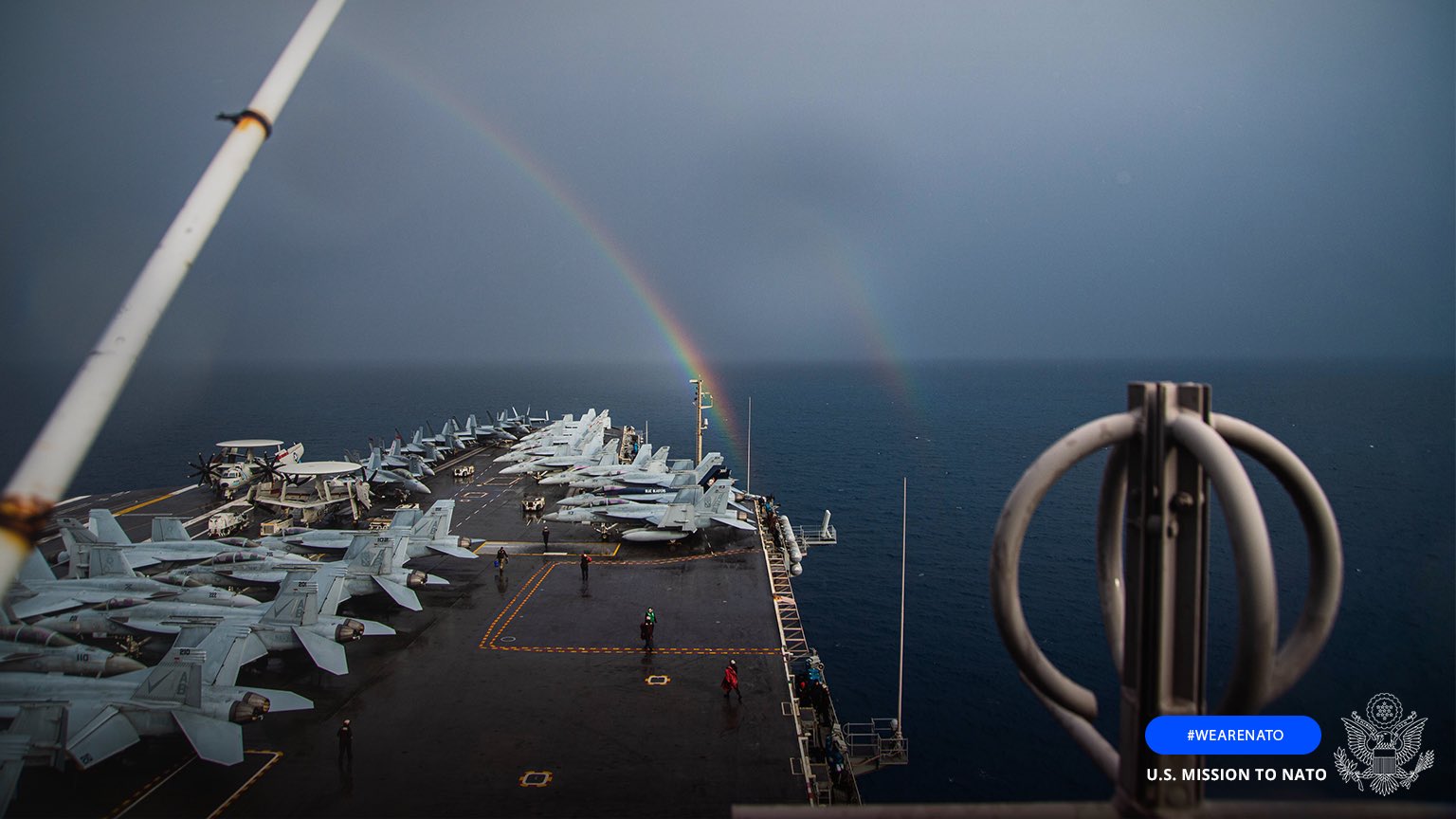 NATO will hold large-scale military exercises in the Arctic / photo twitter.com/USNATO
In March 2022, NATO will conduct large-scale military exercises Cold Response-2022. They will be joined by 35,000 military personnel from 28 countries – both NATO members and Alliance partners, in particular Sweden and Finland.
This was reported in the press service US representation in NATO.
This type of exercise is held by NATO once every two years. The main task is to prepare the army units of NATO member countries for possible military operations and defense in the conditions of the North.
Two aircraft carriers will take part in the exercises – the American USS Harry S. Truman (CVN-75) and the British HMS Prince of Wales (CVF).
Read also"Union Resolve": Russian military began to arrive in Belarus for exercises (video)According to military analysts, coordination and well-coordinated actions in the Arctic are necessary for NATO military units against the background of the strengthening of Russian troops in the region, in particular near Svalbard.
As UNIAN reported earlier, Alexander Lukashenko announced unscheduled military exercises with Russia on the border with Ukraine as part of the "Union State" in February. The same exercises will subsequently have to take place in the Russian Federation itself.
Only part of the Russian troops and equipment arriving for the exercises in Belarus goes to the declared training grounds, the other stopped halfway near Gomel – 40 km from the Chernihiv region and 90 km from the Kiev region.
In addition, Russia will hold a series of exercises in January-February in the waters of the Mediterranean, North and Okhotsk Seas, in the northeastern part of the Atlantic Ocean and in the Pacific Ocean.
According to intelligence estimates, a possible Russian attack on Ukraine could occur in January-February. Now the Russian Federation has pulled its troops and equipment in three directions – in particular, on the border of the border of Ukraine, Russia and Belarus.
At the same time, the US warned its European partners about Russian-planned provocations to fabricate a pretext for invading Ukraine.
You may also be interested in the news:
.