The European Union once again called on Russia to de-escalate around Ukraine.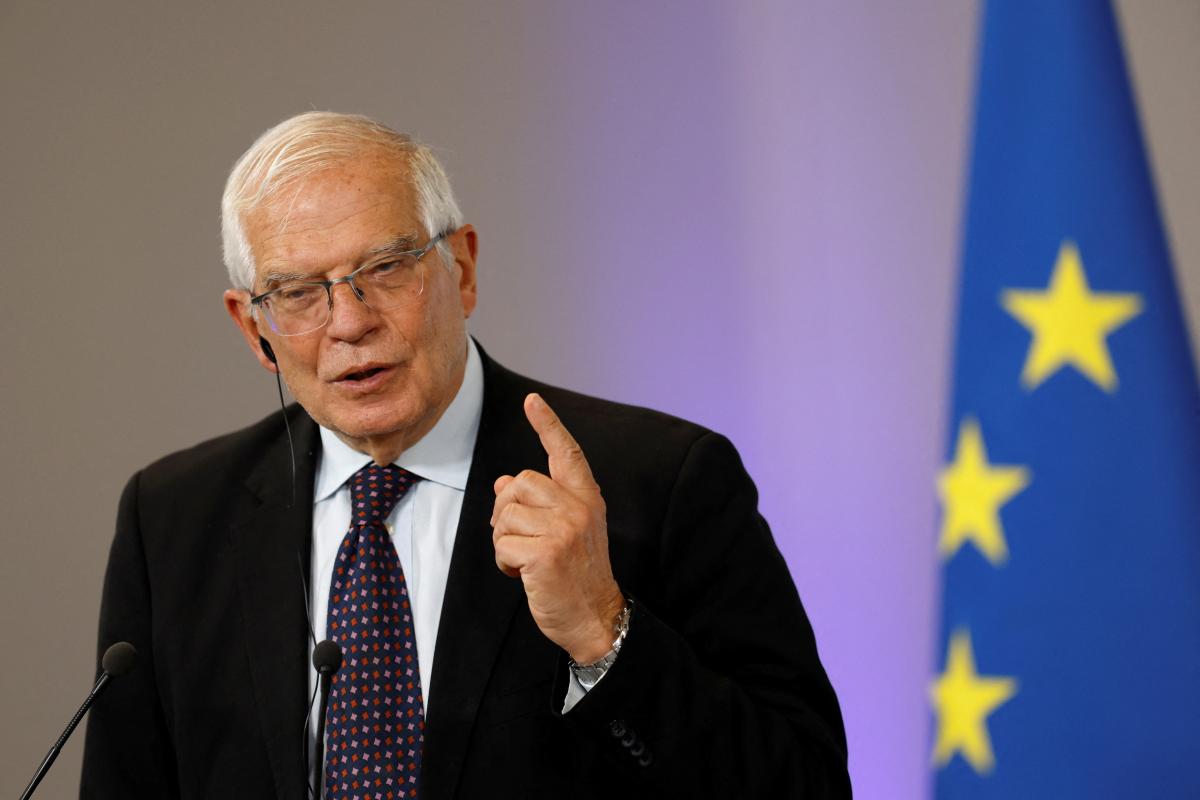 Borrell said that the EU does not believe the statements about the "offensive" of Ukraine in the Donbas / photo REUTERS
The European Union condemned the massive shelling of Donbass by pro-Russian militants and called on Russia to de-escalate the situation around Ukraine by withdrawing troops from the borders.
This is stated in statement EU High Representative for Security and Foreign Affairs Josep Borrell.
According to him, the European Union is extremely concerned about the escalation in the Donbas and fears that Russia may use instability in the region as a pretext for a military escalation against Ukraine.
The head of European diplomacy noted that the EU clearly sees the intensification of Russian efforts to manipulate information. At the same time, Europe sees no reason to talk about some kind of "attack" by Ukraine.
"The EU sees no basis for the allegations coming from the non-government-controlled regions of Donetsk and Luhansk about a possible Ukrainian offensive," Borrell said.
He also stressed that the European Union completely and completely rejects statements about an "offensive" from Kiev on the Russian-occupied Donbas and condemns the use of heavy weapons and shelling of residential areas, which obviously violate not only the Minsk agreements, but also international humanitarian law.
"We welcome Ukraine's restrained stance at a time of sustained provocations and efforts to destabilize the situation," he added.
Borrell once again warned that any further Russian military aggression against Ukraine would have far-reaching consequences.
As UNIAN reported earlier, over the past 24 hours, February 19, Russian-backed militants carried out 136 attacks in Donbas. Of these, 116 were using weapons prohibited by the Minsk agreements.
Two Ukrainian servicemen received shrapnel wounds incompatible with life. Four servicemen received injuries of varying severity, one serviceman received combat injuries.
At the same time, Russia has concentrated at least 150,000 troops and equipment along Ukraine's borders. Despite statements about the withdrawal of troops, NATO, the United States and Ukraine do not confirm this.
Commander-in-Chief of the Armed Forces of Ukraine Valeriy Zaluzhny officially announced that the Russian military and special services are preparing terrorist acts in the occupied territories of Donbass in order to bring the Russian Armed Forces into Ukraine under the guise of "peacekeepers".
US Secretary of State Anthony Blinken has confirmed that Russia is planning an invasion of Ukraine soon.
You may also be interested in the news: