Kuleba announced the evacuation of the night shift at the Titan plant.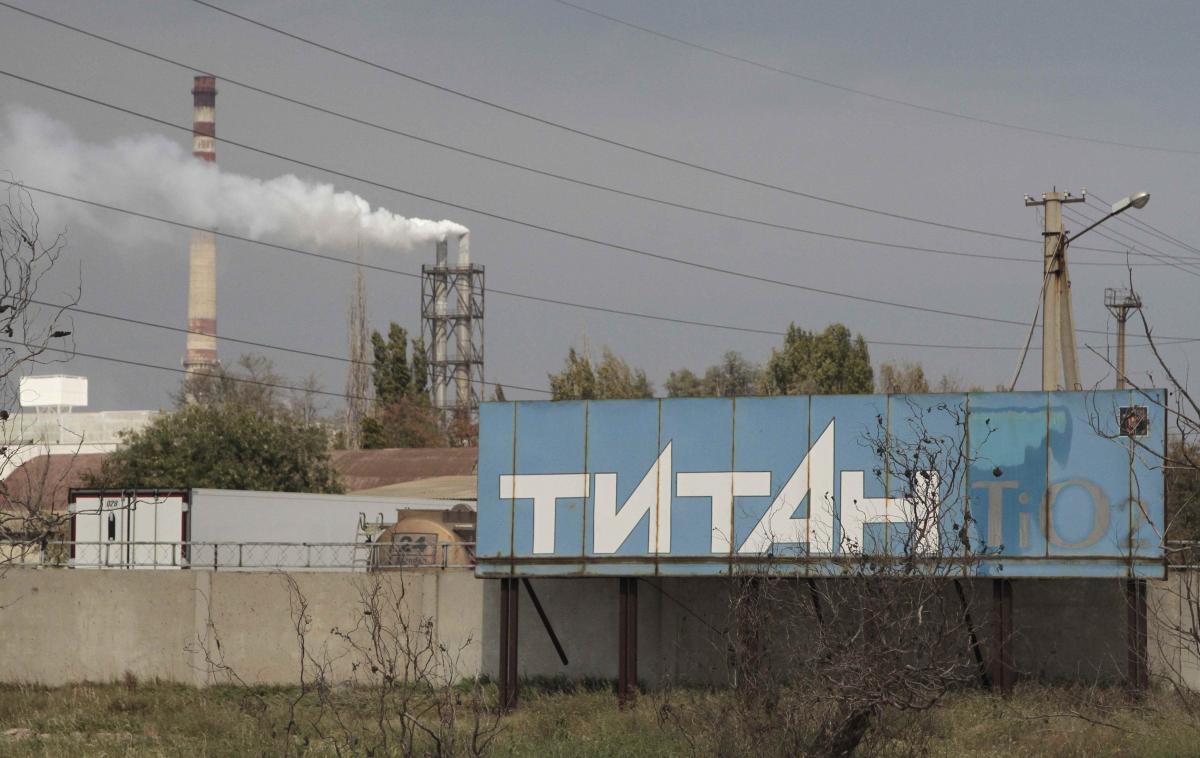 A provocation from Russia is possible on the Crimean "Titan" / Illustration / REUTERS
Foreign Minister Dmitry Kuleba warned of the threat of a Russian provocation in the occupied Crimea at the Titan chemical plant. The enterprise is located in the city of Armyansk, not far from the administrative border with mainland Ukraine.
"Alarming reports from Crimea that the entire night shift of the Titan chemical plant in Armyansk was evacuated from the facility. Perhaps this is preparation for another staged provocation from Russia. Moscow seems to have no limits in trying to falsify pretexts for further aggression," – Kuleba wrote in his Twitter.
In turn, the Main Intelligence Directorate of the Ministry of Defense reported that provocations, including a terrorist attack or chemical sabotage, are possible both on the Perekop Isthmus and on the entire occupied peninsula.
"Today at 20 o'clock all employees ["Титана"], about 50 people were evacuated. We officially declare that Ukraine did not plan and does not plan any acts of sabotage at this facility and refute all statements in this regard. statement GUR MOU.
Earlier today it became known that the occupiers in Crimea closed the entry and exit checkpoints for Ukrainians.
Occupation of Crimea: UNIAN reference
Russia occupied the Ukrainian Crimea, bringing the military into the territory of the peninsula and organizing in March 2014 a pseudo-referendum on its self-determination. The self-proclaimed Crimean authorities stated that 96.77% of the inhabitants of the peninsula were in favor of annexing Crimea to the Russian Federation.
On March 18, 2014, the so-called "agreement" on the admission of Crimea and Sevastopol to the Russian Federation was signed in the Kremlin.
Western countries did not recognize the annexation of Crimea and imposed sanctions against Russia.
The Verkhovna Rada officially announced the beginning of the temporary occupation of Crimea on February 20, 2014.