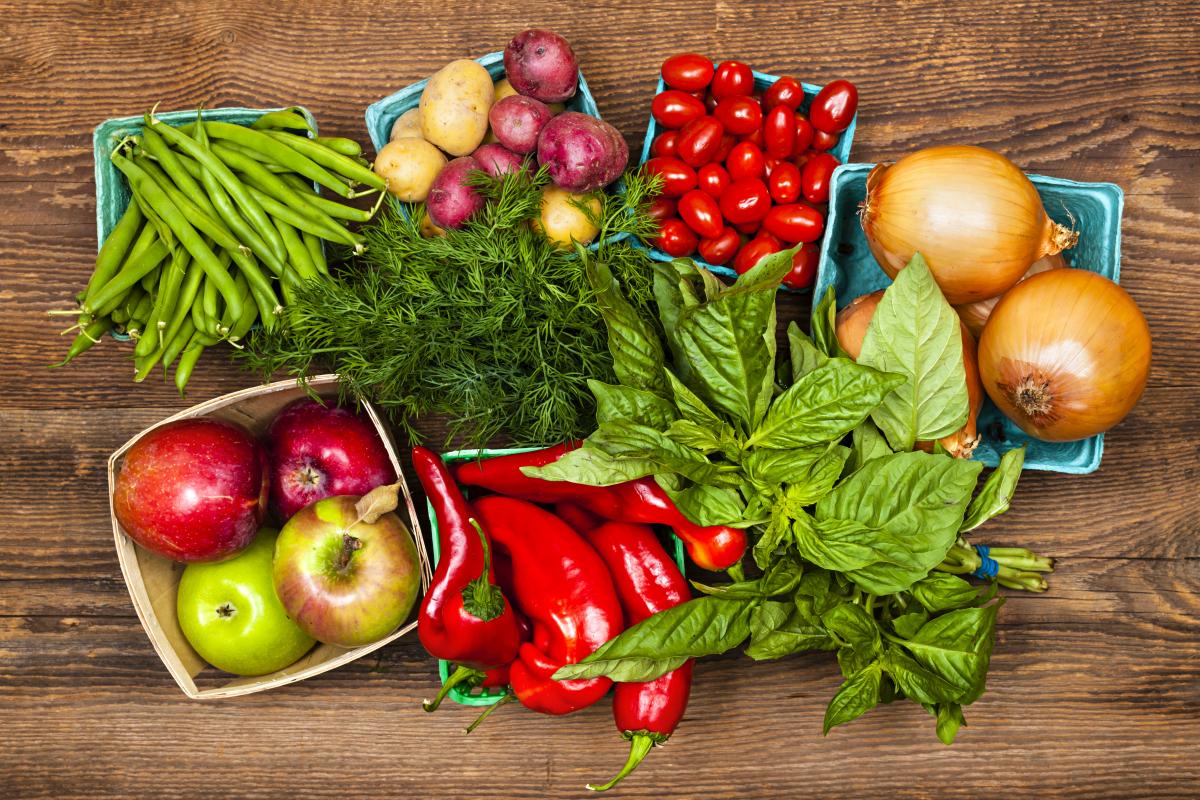 Is it possible to store vegetables outside the refrigerator and how to extend the life of food – read the material UNIAN.
At the moment, all Ukrainians are divided into two camps: some have the opportunity to store food in the refrigerator in the apartment, while others are forced to equip their lives in bomb shelters. UNIAN will tell you how many days you can store vegetables and what actions can lead to spoilage of valuable products.
How to store vegetables in an apartment or cellar – basic rules
Most vegetables contain a lot of water, and its loss leads to wilting. This spoils the appearance of the products, and bacteria multiply on their surface. To prevent this from happening, you can not put all the vegetables together and it is important to sort them out carefully.
An ideal room for storing vegetables is a cellar or cellar, where the air temperature ranges from +3 to +10°C. As for the duration of storage of vegetables, it all depends on the specific crop:
eggplant and zucchini – 10-15 days;
white cabbage – 20 days – 7 months;
potatoes – 3-6 months;
onion – 1-6 months;
carrots – 1-8 months;
cucumbers – 10-15 days;
sweet pepper – 15-20 days;
tomatoes – 7-15 days;
parsley – 10-25 days;
beets – 1-8 months;
garlic – 3-6 months.
To keep purchased vegetables as long as possible, do not wash them before putting them in the refrigerator. Because of this, mold may appear on the products. Also, do not put spoiled and whole vegetables together – bacteria will "get over" to untouched products. Before putting vegetables in the refrigerator, be sure to take them out of the bag – this way you will ensure good air circulation for the products.
What is the best way to store vegetables in an apartment – tips
In addition to the shelf life, there are also the most successful places for storing vegetables. Remember them if you do not want to throw away everything that you bought with difficulty:
tomatoes – can not be washed, it is better to store at room temperature;
eggplant – store only in a dark, cool place;
mushrooms – put in a dark and dry place, wash only before use;
potatoes – store in the basement or pantry, always in the absence of light;
carrots – can be stored in the refrigerator in a bag or in a box in the cellar;
cabbage – storage in the refrigerator is acceptable, a basement or cellar is also suitable;
cucumbers and zucchini – can be put in the refrigerator or in a dark cool pantry;
peppers – store only in the refrigerator, always without a bag and unwashed;
onions – it is better to put in the basement or pantry, where it is cool and dark;
garlic – tolerates storage in the refrigerator, can also be put in the pantry.
As for greens, it is best to wash them, cut off the stems, dry them, put them in a bag and put them in the refrigerator. The second option is a glass jar with a lid or any vessel filled with water.
You may also be interested in the news: