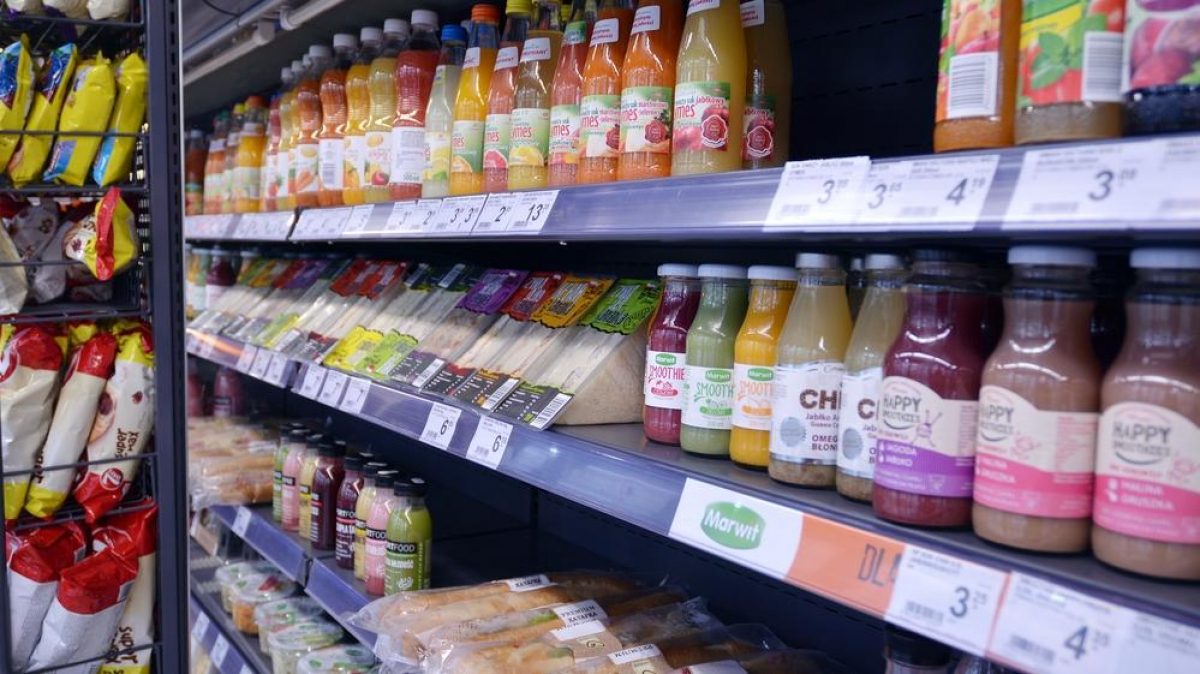 There are still Russian food brands on the shelves of Ukrainian stores.
Even during the war, Russian goods are sold on the shelves of Ukrainian stores and supermarkets. Some of them are made directly in Russia, others belong to legal entities – citizens of Russia, but are produced in Ukraine.
Many Ukrainians refuse to buy such brands in order not to sponsor Russian businesses. However, some products, such as baby food, do not have similar Ukrainian analogues in price. UNIAN named the most popular brands owned by Rossi. Data on Russian trademarks provided The Opponent i Comments.ua.
Russian brands in Ukraine: how to identify
You can calculate the ownership of the brand in Russia by yourself using a barcode. If the first digits 482 are on it, this is a product that is made in Ukraine; if the numbers start with 46, this is a product made in Russia.
Also in Ukraine, a mobile application was created that identifies Russian brands. Using the application, you can scan the barcode or QR code on the product right in the store before buying.
Russian goods in Ukraine: list of popular brands
List of Russian (or Russian-related) brands and Russian companies or individuals who own them:
Tea:

Greenfield, Tess, Princess Noori, Princess Gita, Princess Kandi, Princess Java (Orimi); Curtis, Richard, Maisky, Lisma (May company).

Baby food

"Theme", "Agusha", "Zasynayko" (Wimm-Bill-Dann company); "Fixies" (OA "Airplane"); Nekusayka (UPECO company).

Milk products

"Miracle", "Merry Milkman" (Wimm-Bill-Dann Company "); "Prostokvashino" ("Danone Russia").

Cosmetics

Faberlic (Russian entrepreneur Alexander Nechaev); "Clean Line", "Black Pearl", "Velvet Handles" (Unilever); "Recipes of Grandmother Agafia" (businessman Andrey Trubnikov).

Beer

"Zhiguli" and "Baltika" (Russian trademarks); "Old Miller". ("Moscow-Efes Brewery")

Medications:

Dioxidin (Valenta Pharmaceuticals); Viferon (Feron LLC).

Product lines:

semi-finished products "Yermolino" ("Invest Alliance"); pasta "Makfa" (entrepreneur Valery Yurevich).

Trading networks

Sushi wok and Eurasia (Alexey Fursov); Coffee House (Timur Khairutdinov).

Household chemicals

"Raptor" (LLC "UPECO"); "Eared babysitter", Sarma ("Neva cosmetics").

clothing

Gloria Jeans (Vladimir Melnikov); O'stin ("Sportmaster"); Oodji (Dmitry Garbuzov and Dmitry Ermakov); Henderson (Ruben Harutyunyan); Respect (founder – Sergey Porutchik).
You may also be interested in the news: