The invaders brought the participants of the "volunteer rally" to the ruins of the drama theater.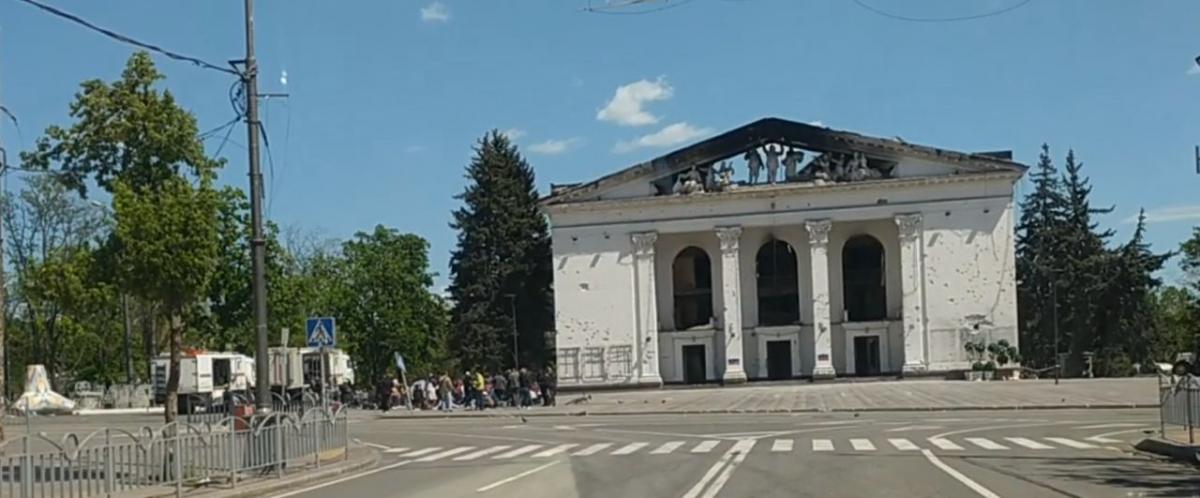 The Russian occupiers led visitors on an excursion to the drama theater in Mariupol destroyed by air bombs. Several hundred people died under its rubble. According to various sources, the number of victims reached 300.
About this in Telegram said the adviser to the mayor of Mariupol Petr Andryushchenko.
"The cynicism of the occupiers knows no bounds. After sorting out the rubble of the drama theater and opening the square for free visiting, the occupiers staged a" rally of volunteers "with red flags around the city. The final point was an excursion inside the Drama Theater. A real holiday on the bones," he wrote.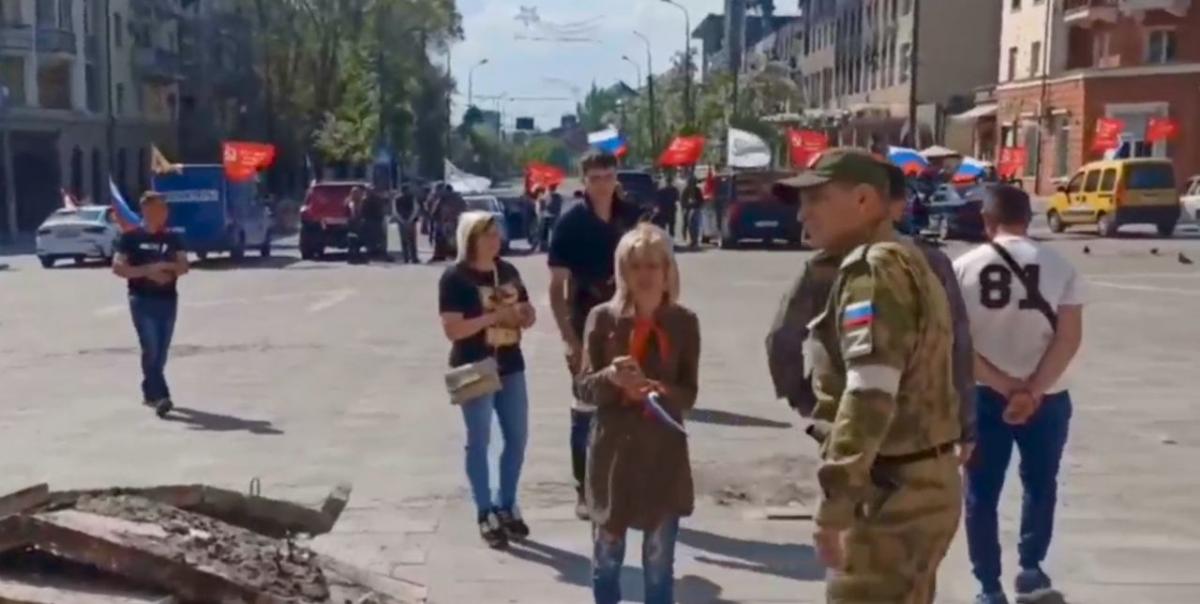 Andryushchenko noted that now Ukrainians for the first time can see what the Drama Theater looks like from the inside. At the same time, the invaders demonstrated their true attitude towards the grief of Mariupol.
"And one more detail. It is no longer possible to feed pigeons in dramas. They have all disappeared too. Fury. Just fury," Andryushchenko added.
As UNIAN reported earlier, on March 16, a Russian plane dropped a bomb on the building of a drama theater in Mariupol, where hundreds of civilians were hiding. Debris blocked the entrance to the bomb shelter. It is believed that about 300 people died under the rubble.
On April 23, an adviser to the mayor of the city reported that the occupiers were cleaning up the rubble of the theater. During the cleansing process, the occupiers pack the found bodies of the dead in plastic bags, move them by tractors and trucks to a storage facility in an industrial area near Nikolskoye Highway. Then, after filling, they are taken out to the village. Mangush, where they dump it in an embankment into a 300-meter trench.
Andryushchenko added that only seconded workers of the so-called "Ministry of Emergency Situations" of the DPR were involved in these works because of the refusal of local residents to participate in such work.
On Friday, May 20, the Russian invaders completed the process of removing the rubble of the drama theater in Mariupol. The equipment is removed, the zone is open. The bodies of hundreds of dead civilians were taken out. Now Ukraine and the world will never be able to know the number of victims of the Russian attack.
You may also be interested in the news: