The shutdown of the enterprise will also be felt by consumers from Hungary, Poland, Georgia, Moldova, Azerbaijan, and Romania.
Europe's largest salt mining enterprise "Artemsol" stopped its activities more than a month ago due to the war, as a result of which Ukraine can expect a shortage of domestic salt.
I reported about it. about. director of the state enterprise "Artyomsol" Victor Yurin broadcast radio.
"The enterprise does not work, it is idle, according to the order, until an indefinite time. The shelling is constant, the administrative building is partially destroyed. There were direct hits in the mines, the material warehouse. The production process is impossible. "Artyomsol" has already been evacuated. Most of the administration workers, engineering and technical workers are not in place," Yurin said.
Read also: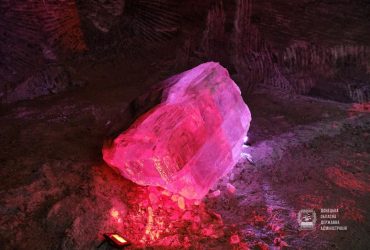 According to him, the enterprise was stopped back in April, because it became impossible to export finished products from Soledar by rail.
"Our junction station Sol, where we pulled up wagons from our sidings, is regularly shelled. Artyomsol is mainly focused on shipping products by rail. We can export only a small part by road … If the railroad does not work, we we can't either," the head of the enterprise stressed.
He added that all finished products were taken to retail stores in April.
"In order for salt to be on sale, it must be produced… While the fighting is going on, we will have to replace (our salt – UNIAN) with imported one," Yurin said.
According to him, consumers from Hungary, Poland, Georgia, Moldova, Azerbaijan, and Romania will also feel the stop of Artemsoli.
As UNIAN reported earlier, the Russian invaders are focusing their main efforts on preparing for offensive operations in the directions of the settlements of Severodonetsk, Soledar and Bakhmut, replenishing supplies and regrouping units.
You may also be interested in the news: