The President also spoke about the conversation with German Chancellor Olaf Scholz.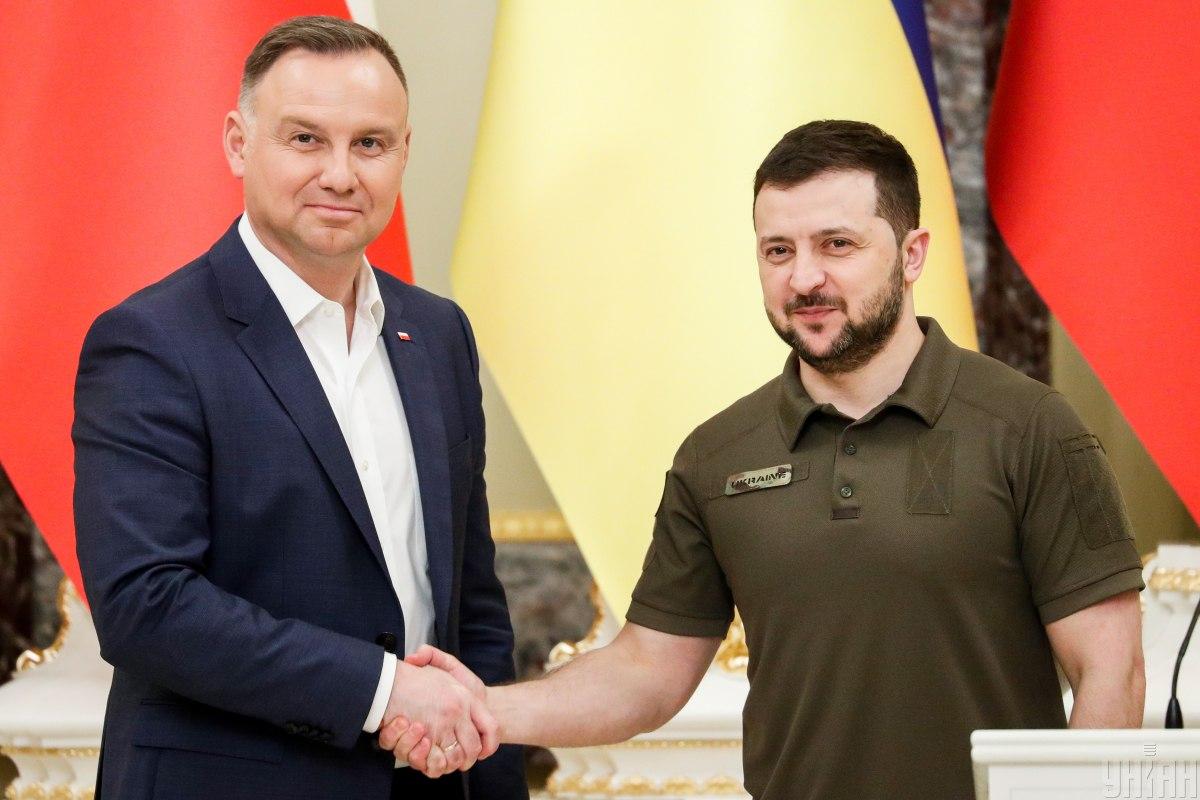 President of Ukraine Volodymyr Zelensky thanked President of Poland Andrzej Duda for the decision to go on a tour of the EU countries in order to support Ukraine's European integration.
He said this during his evening video message.
"I am grateful to the President of Poland Andrzej Duda and a friend of all Ukrainians, because he has now gone on a special trip to Europe to support the European perspective of our state. It is this June that a decision on the candidacy should be received," Zelensky said.
He added that now all friends and all our diplomats are working for this.
The President noted that together with Duda, the President of Slovakia Zuzanna Caputova was supposed to go – such a joint initiative of the two leaders was planned. But she was prevented by a positive test for COVID-19.
"Well, these are the conditions of our life now. I wish Zuzanna a speedy recovery," Zelensky continued.
The President also said that today he spoke with German Chancellor Olaf Scholz.
"Also about the decision in favor of Ukraine regarding the candidacy, which, in fact, will be a decision in favor of Europe. They talked about defense support. And about food security, guaranteeing which is already a truly global interest. Because no one can be interested, apart from the Russian state, in the global food crisis," Zelensky said.
As UNIAN reported earlier, Polish President Andrzej Duda today, June 8, began a tour of European countries to support Ukraine's integration into the EU. First he was to go to Portugal, then visit Italy and Romania.
You may also be interested in the news: