The singer can only boast of a low level of intelligence.
Russian singer Oleg Gazmanov, who backed the war in the early days of Russia's full-scale invasion of Ukraine, decided to frame the Ukrainian military.
He published on his social networks a photo allegedly with the Ukrainian military, but in fact the picture shows members of the El Salvador gang who were serving their sentences in a South American prison.
"You just have to remember who the Russians are fighting now," the caption to the photo says.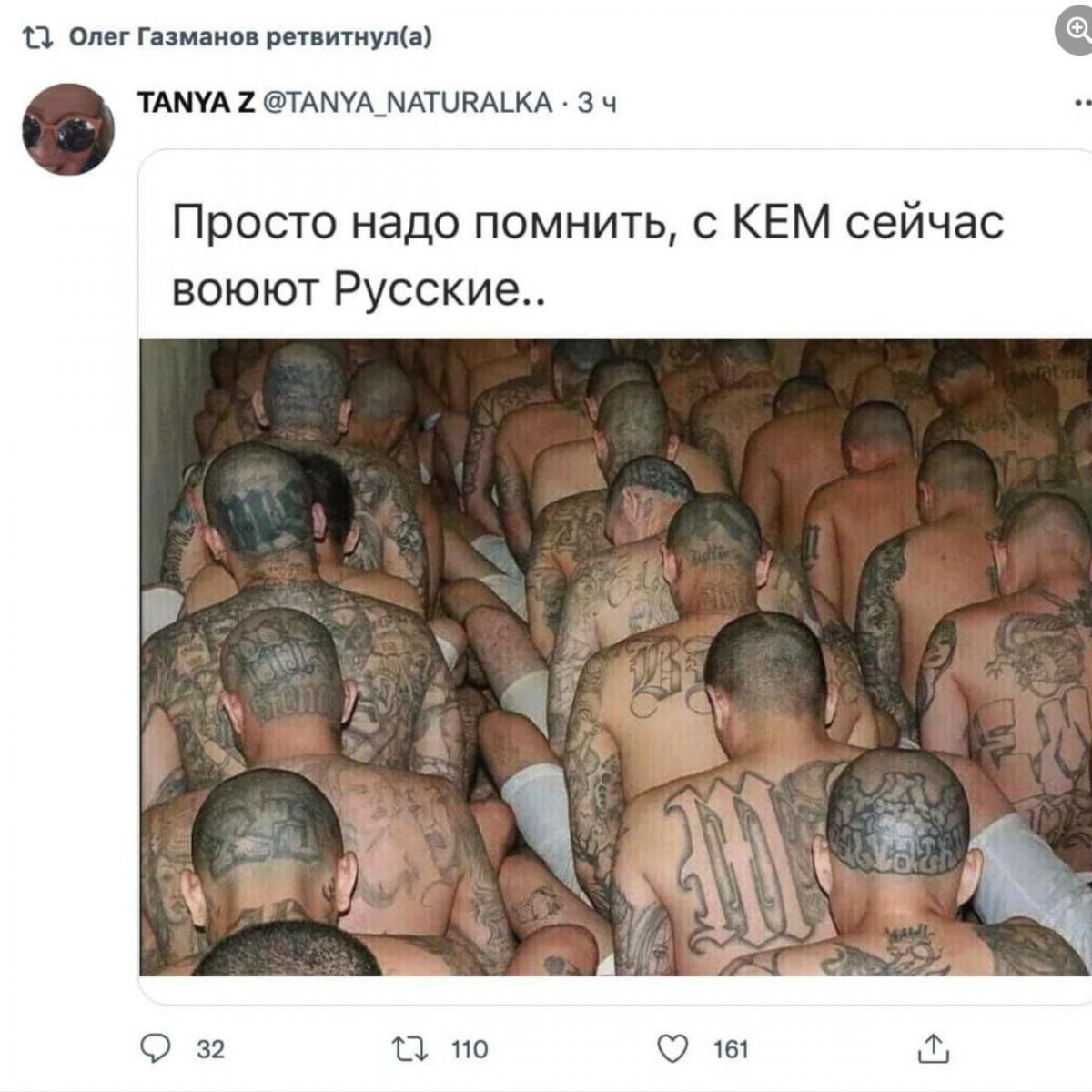 Opposition journalist Ilya Shepelin drew attention to this post. In his Telegram channel, he pointed out Gazmanov's dementia and told where this photo actually came from.
"In short, if you find the original source of the attached photo (and it was taken in a Central American prison 2 years ago), it turns out that the Russians are now at war with the gangs of El Salvador", Shepelin wrote.
Recall that earlier Oleg Gazmanov complained about threats due to concerts in Donetsk.
You may also be interested in the news: