UNIAN has collected three recipes for a simple favorite dessert from childhood.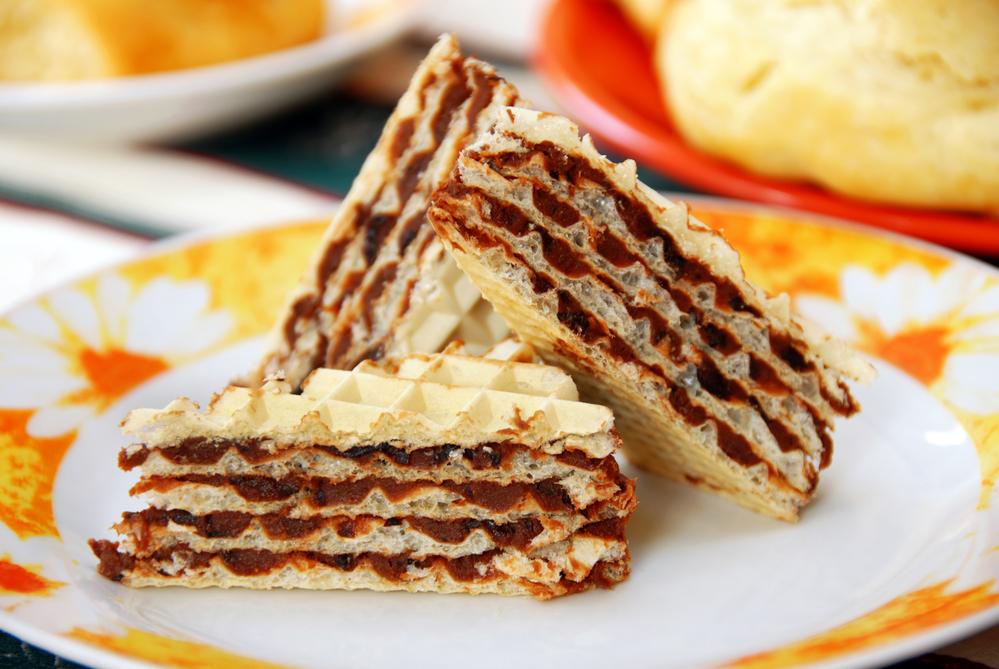 Wafer cake is a ridiculously simple and very tasty dessert that every Ukrainian has known since childhood. Wafer cakes smeared with condensed milk are the perfect dessert for tea. This delicacy is definitely not a dietary treat, but sometimes it is quite possible to treat yourself to it.
UNIAN has collected 3 delicious and simple waffle cake recipes – both more cloying and less sweet. Earlier we talked about how to cook sour cream cake.
Wafer cake with condensed milk and butter
Waffle cakes – 100 g.
Boiled condensed milk – 600 g.
Butter – 270 g.
Remove the butter from the refrigerator and soften to room temperature. You can leave it in a sunny place. Mix condensed milk with butter until smooth. Grease a large flat dish with a little cream and put the first cake – so it will not slide over the dish.
Fold the cake, brushing each layer with cream. If desired, grease the top of the cake with condensed milk and decorate with fresh berries or nuts. Put the cake in the refrigerator overnight.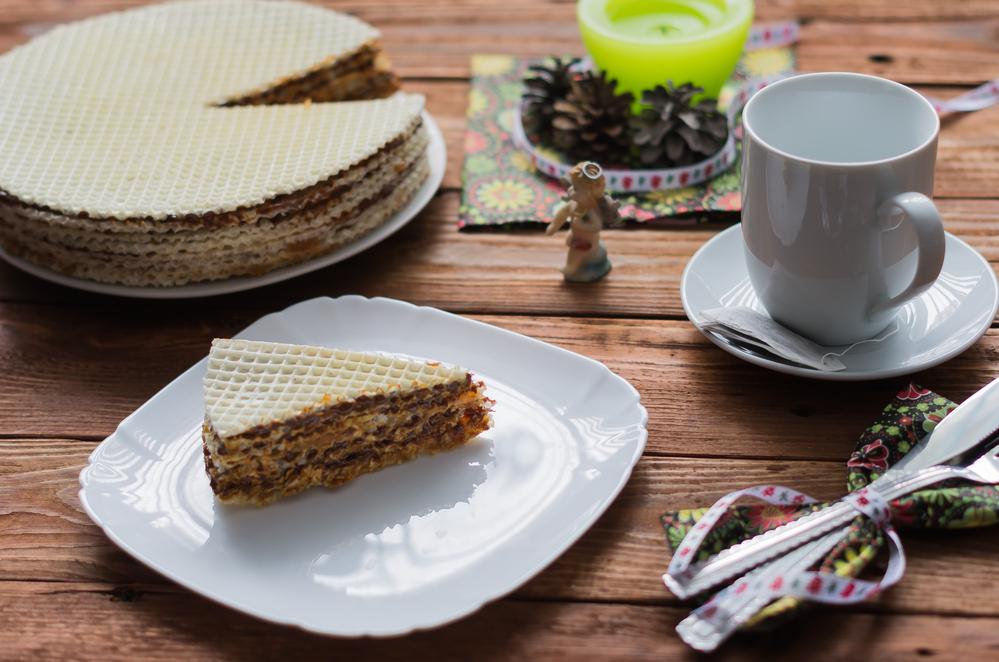 Wafer cake with condensed milk and sour cream
Waffle cakes ready – 300 g.
Boiled condensed milk – 1 can (370 g).
Sour cream 20% – 380 g.
This version of the cake is less high-calorie and not so cloying in taste..
Take sour cream out of the fridge ahead of time. Mix sour cream and condensed milk with a whisk. Assemble the cake, alternating cakes with cream. Grease with cream also the top and edges of the cake. Put the cake for soaking in the refrigerator for 2-5 hours, depending on the thickness of the cakes.
Wafer cake with custard
Waffle cakes – 300 g.
Milk – 500 ml.
Chicken egg – 2 pcs.
Sugar – 120 g.
Butter – 50 g.
Wheat flour – 3 tbsp. l.
Combine eggs and sugar in a bowl, mix. Pour flour and pour in 100 g of cold milk. To stir thoroughly. Bring the rest of the milk to a boil on the stove. Pour the egg mixture into the boiling milk in a thin stream and stir constantly so that there are no lumps.
Cook the cream for 3 minutes over low heat, stirring constantly. Turn off the heat and add cold butter until it dissolves. Cover the finished custard with a film and cool to room temperature. Fold the waffle cake of cream and cakes. Leave in the refrigerator for 2 hours.
You may also be interested in the news: