The game will be released this year, as promised.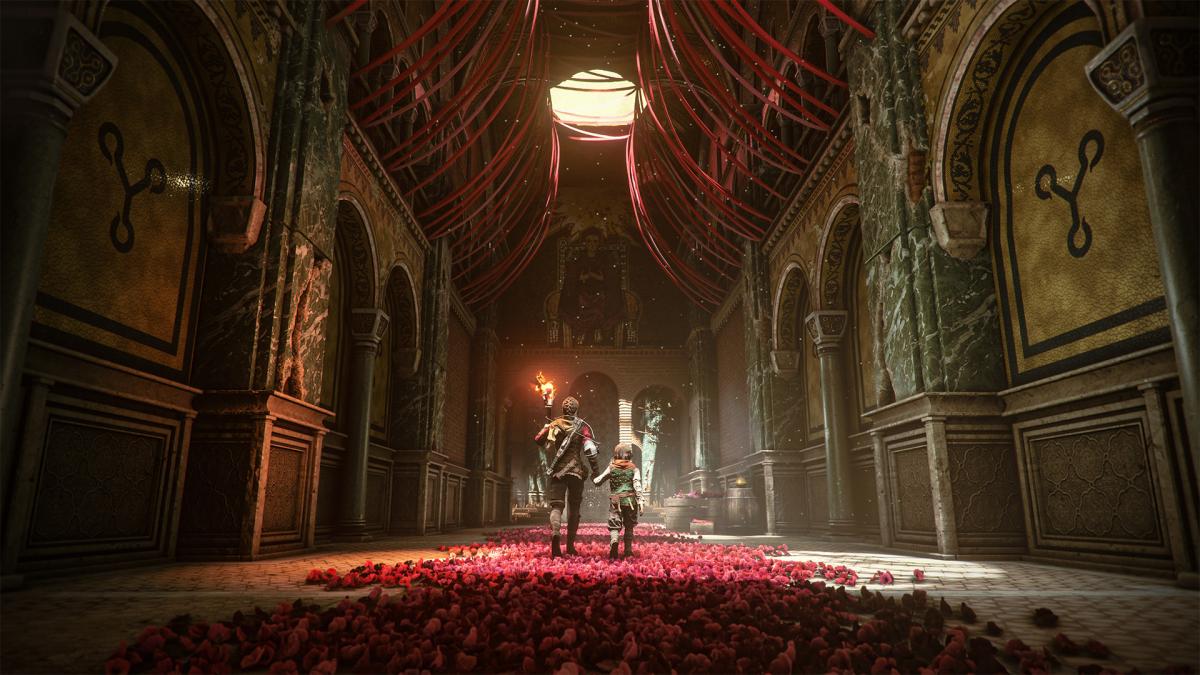 Asobo Studio and Focus Entertainment have released a gameplay demo of A Plague Tale: Requiem, the sequel to A Plague Tale: Innocence. The video showed battles, fragments of covert passage, the study of the environment and story episodes. The developers also revealed the release date – the game will be available on October 18, 2022 on PC, PlayStation 5, Xbox Series X, Series S and Nintendo Switch (cloud version).
The video first shows how the main characters, Amicia and Hugo, arrived at some kind of camp. Here they tried to inquire about an island with two large mountains. The search for information was interrupted by soldiers who are hunting for the protagonists.
The sister and brother were discovered, so they had to hurry to run away. After the staged chase sequence, the video shows two sections with battles and a stealthy walkthrough. First, Amicia and Hugo try to deal with the enemies in a spacious room with columns, and then in an open rocky area.
Arenas for battles have become more spacious – there is more room for maneuvers and hide and seek. Stealth in Requiem has not fundamentally changed compared to Innocence, but it has acquired various improvements and additional elements.
Hugo is now able to scan the area and see the silhouettes of enemies. Amicia received several new devices to distract and eliminate enemies. For example, a girl can throw smoke bombs and pots with an explosive mixture.
What else was shown in the demonstration of A Plague Tale: Requiem
The main character has several animations for finishing off enemies from behind. She eliminates enemies more brutally than in the first part.
Amicia uses not only a sling, but also a crossbow, which will make it easier to kill opponents.
Hugo controls the rats, and the whole process takes place in the first person. Previously, the developers reported that in A Plague Tale: Requiem, flocks of up to 300 thousand rodents can be displayed on the screen. In Innocence, the maximum number was 5,000.
You may also be interested in the news: