The preservation calendar for the summer will help you figure out what kind of preservation is prepared in each of the months.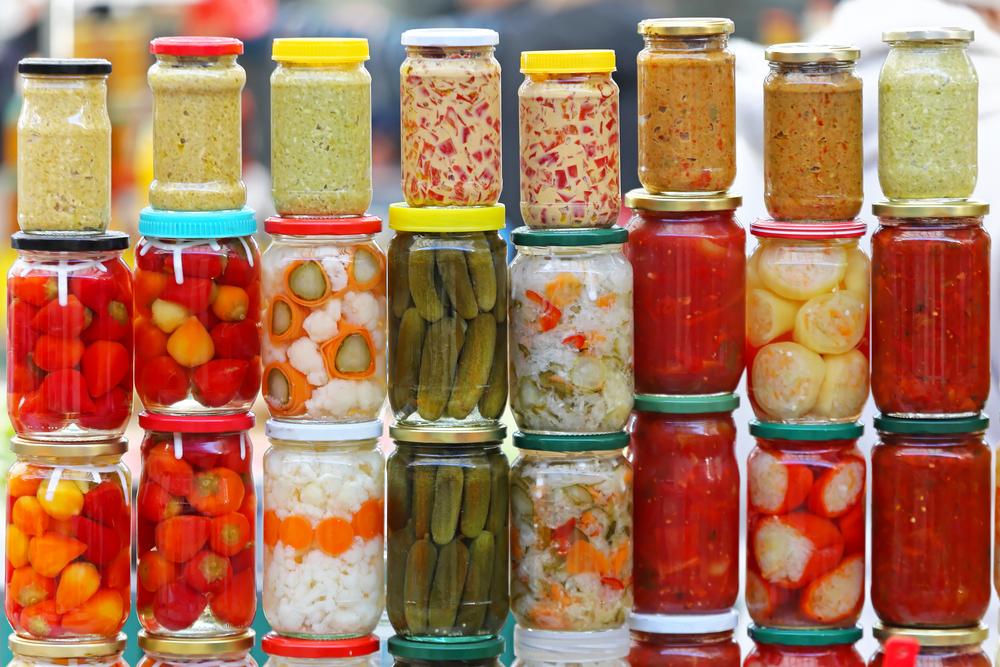 "The summer day feeds the winter month," says the well-known proverb. In the summer, Ukrainians prepare a lot of different preservation, which will come in handy in the cold season. It is especially important to make such preparations during the war, when not a single city is immune from food shortages and hunger.
UNIAN will tell you what preparations from seasonal products can be made in June, July and August.
What to close for the winter in June
June is rich in greens and garlic. In the first summer month, early varieties of vegetables are harvested. The most important crop of this month is the strawberry.
In early June, the first ripens

green

. You can close parsley and dill for the winter, dressing for green borscht, cook dried herbs, preserve garlic arrows.
Mid-June – early ripening time

garlic

. You can close the garlic for the winter, or add it to other types of preservation.
In the middle and at the end of the month you can cook

canned zucchini

and squash caviar.
At the end of the month, the young begins to ripen.

polka dots

. You can close green peas for the winter.
The first month of summer is rich in various berries.

Strawberry

– the main queen of June. Jams, preserves, compotes, liqueurs are prepared from it.
Early varieties appear this month

apples

. You can cook apple jam for the winter, as well as compotes and jams.
What to close for the winter in July
In July, they continue to close vegetables and fruits that were harvested in June. Many types of berries are added to them.
June berries are added

cherry and sweet cherry

. In addition to jam and compotes, you can close alcoholic cherry liqueurs.
start to ripen

apricots

– you can prepare jam, jam, compotes.
In July, preparations are made from many berries –

currant, gooseberry, blackberry

.
As in June, they continue to close the zucchini. They join

eggplant

. Eggplants are prepared for the winter, eggplant caviar and an eggplant appetizer.
Early varieties ripen

cabbage

– sauerkraut is being prepared.
What to close for the winter in August
August is the most generous month of summer. This month, you can preserve almost anything your heart desires. Not only single vegetables are closed for the winter, but also various salads and assorted dishes.
In August they make canned

pepper

and lecho from pepper. Also close hot peppers for the winter.
The most long-awaited product of August –

watermelon

. You can close watermelon slices or juice for the winter.
Ripens with watermelon

melon

– the basis of jams and preserves. Melon is also preserved in pieces in syrup.

cucumbers

ripen in July, but such early fruits can be bitter. In August, the optimal period is already beginning to harvest pickled cucumbers and lightly salted cucumbers.
At the same time as cucumbers, be sure to close

tomatoes

. They appear since July, but only in August they become suitable for canning. Pickled tomatoes are a favorite snack of many Ukrainians.
Ripens by mid-August

carrot

. It can be closed as an independent snack, but is more often used to preserve other vegetables. You can make carrots in Korean.
Bean lovers close up

winter beans

.
By the end of the month they ripen on the trees

plums

from which a wonderful jam is obtained.
Another useful August fruit –

pear

. Housewives prepare canned pears in syrup and pear jam.
You may also be interested in the news: