The Russian army still uses outdated D-20 howitzers.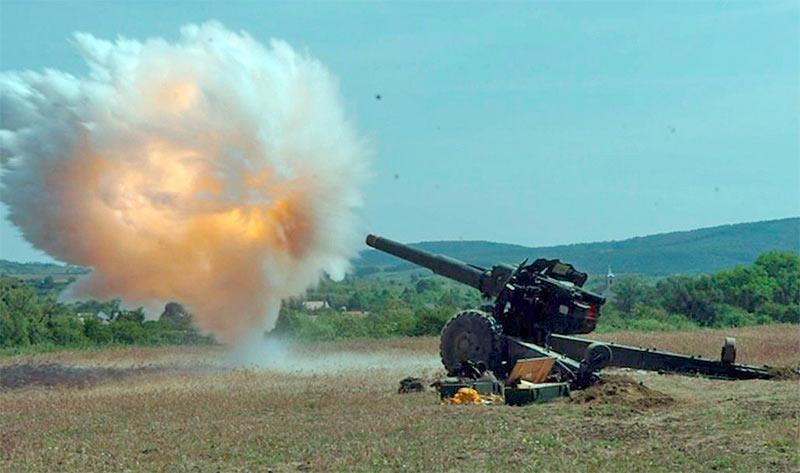 Ukrainian Defense Minister Oleksiy Reznikov said that powerful and modern equipment is coming into service with Ukraine – one that a few months ago could only dream of.
But in the Russian Federation they are sure that they have better weapons. Thus, the Russian propagandist Alexander Sladkov is especially valuable for the Kremlin, because he praises the military power of the Russian army. This is stated in the plot of the FreeDom project.
In one of his stories, Sladkov proudly demonstrated how the occupiers are fighting against Ukraine with the help of D-20 howitzers. That is, while Ukraine is arming and modernizing with modern models of military equipment, Russian rashists proudly demonstrate Stalinist models.
So, the range of fire at the "Stalinist sledgehammer" is no more than 18 km. But the indicators of the HIMARS MLRS in service with the Armed Forces of Ukraine are more than 80 km.
Also, Putin's army men were noticed on T-62 tanks, which were discontinued 50 years ago. Also, according to the information of the military intelligence of Ukraine, the Russians began to reopen the military depots on Sakhalin Island.
"But the obvious degradation of the Kremlin does not fit the picture of the" second most powerful army in the world "at all. Therefore, the Russians have to do what they do best – lie," the journalists summed up.
Earlier, Russia disgraced itself with its formidable weapon "Terminator-2" in Ukraine.
You may also be interested in the news: