During the combat day, Ukrainian aviators delivered 8 strikes against enemy positions and reserves.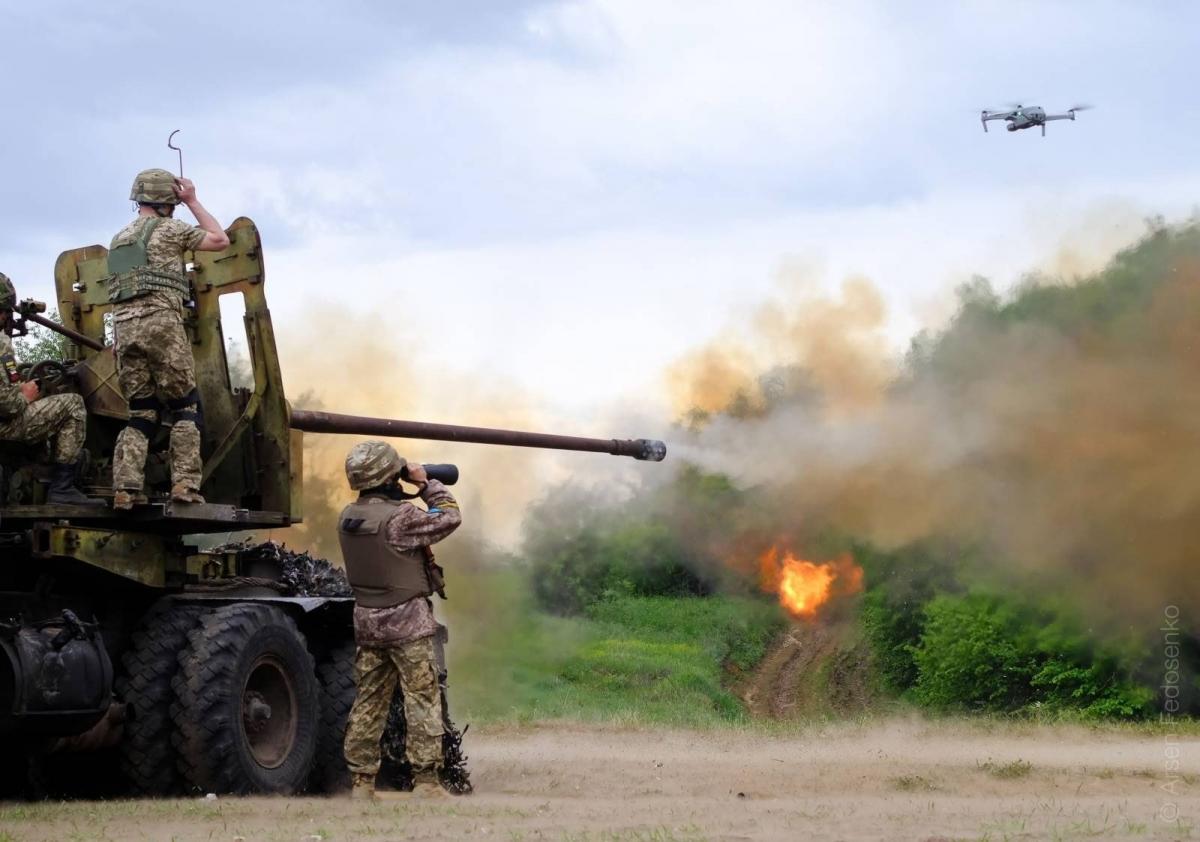 The Pivden Operational Command reported the destruction of 35 Russian invaders and the strike on two enemy ammunition depots in the Skadovsky and Berislavsky districts of the Kherson region.
This is stated in the message on the Command page in Facebook regarding the results of the current operational situation in the south of Ukraine for July 21.
It is noted that the situation in the operational zone in the Yuzhnobugsky direction is dynamic, tense, but controlled.
"The enemy continues to conduct defensive operations, holding on to retreat lines. After suffering losses, the personnel of the 34th separate motorized rifle brigade of the occupying forces refuse to go into battle," the Command said.
By evening, the enemy launched an aviation "strike of desperation" in the Potemkino area. The Ukrainian servicemen suffered no losses, and the invaders retreated.
"On the other hand, our aviators carried out eight strikes against enemy positions and reserves during a combat day. Bombers and ground attack aircraft performed five strikes, and three by helicopter pairs," the note says.
In addition, the Command reported: "Five strongholds and two ammunition depots were defeated in the Skadovsky and Berislavsky districts of the Kherson region, as well as at the place of accumulation of enemy personnel in the Mykolaiv region."
In total, Ukrainian rocket and artillery units completed more than 230 fire missions.
"So far, the enemy's losses have been confirmed: 35 rashists, the Msta-S self-propelled howitzer, two unmanned reconnaissance vehicles, three armored vehicles and eight vehicles. The final losses are being reconnoitered," the message says.
It is also noted that in the Black Sea, the ship grouping of the enemy is unchanged, continues to maintain the tension of the threat of a missile attack by 16 "Caliber" on two ships. Next to them is one large landing craft.
In addition, it is noted that the situation in the Pridnestrovian direction is stably controlled by the defense forces.
"The state border is reliably protected, the activity of the forces of the military contingent on the territory of the neighboring state is not observed," the Command stated.
As UNIAN reported earlier, in the Kherson region, Ukrainian aviation twice inflicted fire damage on the accumulation of enemy forces and equipment.