Russian troops continue to make minor attacks northwest of Slavyansk.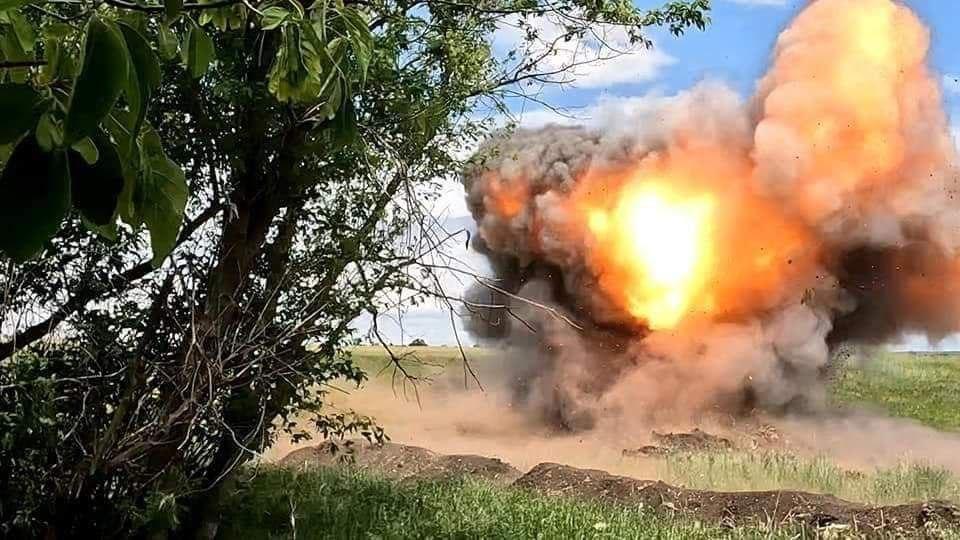 After five months of military incursion into Ukraine, Russian troops were unable to increase the pace of advance after leaving the operational pause.
About it informs Institute for the Study of War (ISW)
According to the report, the occupiers made several limited ground attacks. The current Russian operational pace is not significantly different from what it was during the officially announced operational pause.
The Russian grouping northwest of Slovyansk actually carried out fewer ground attacks along the border of the Kharkiv and Donetsk regions than during the official operational pause.
Russian troops continue to make minor attacks northwest of Slavyansk and around the area of ​​Seversk and Bakhmut, without capturing a single significant territory.
The invaders continue local attacks to the east of Seversk, as well as to the east and south of Bakhmut; as of July 21, they had not made significant territorial gains in those areas.
The lack of successful ground attacks outside the Slovyansk, Seversk and Bakhmut areas is consistent with the ISW assessment that the Russian advance is likely to end without the capture of Slovyansk or Bakhmut.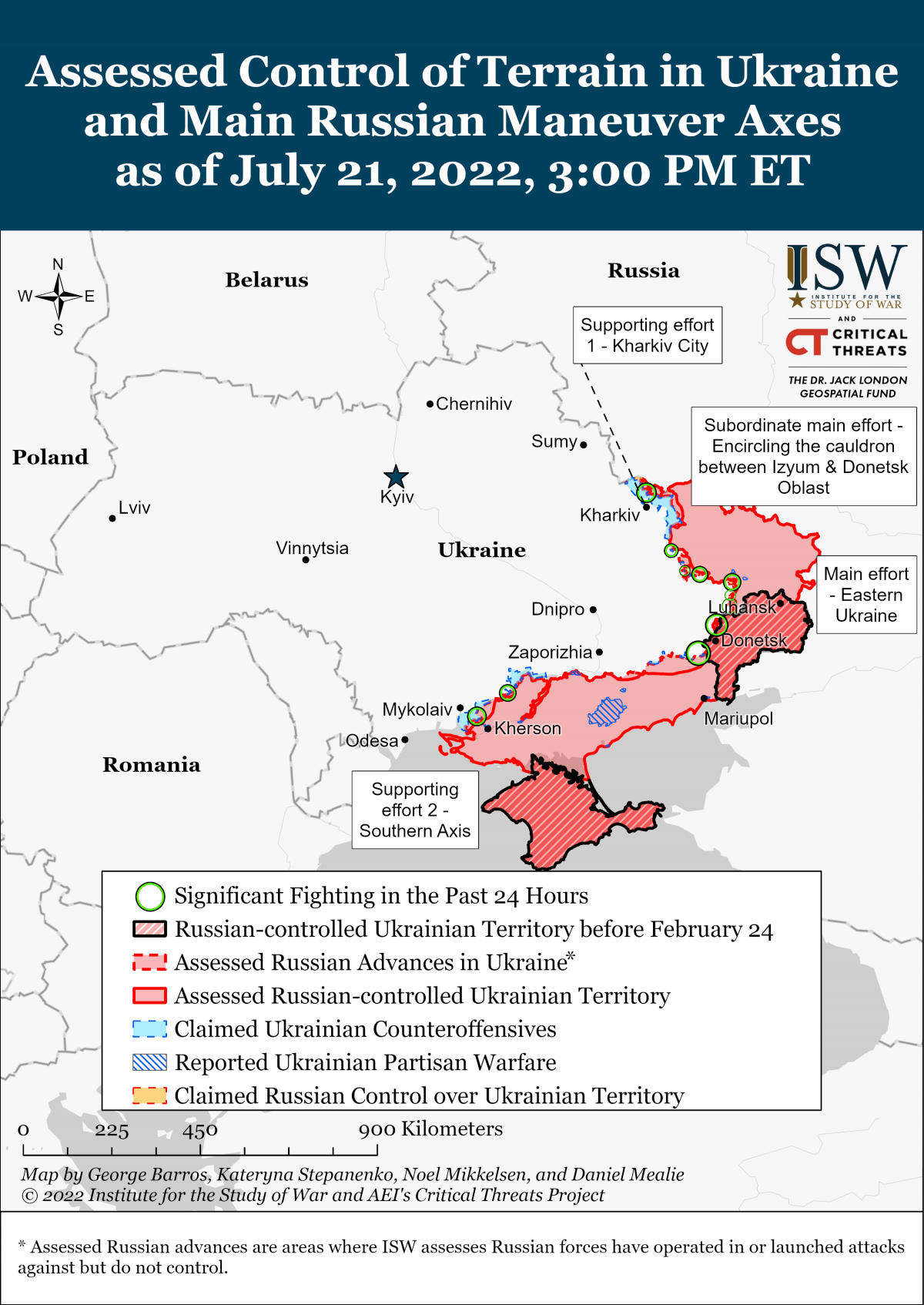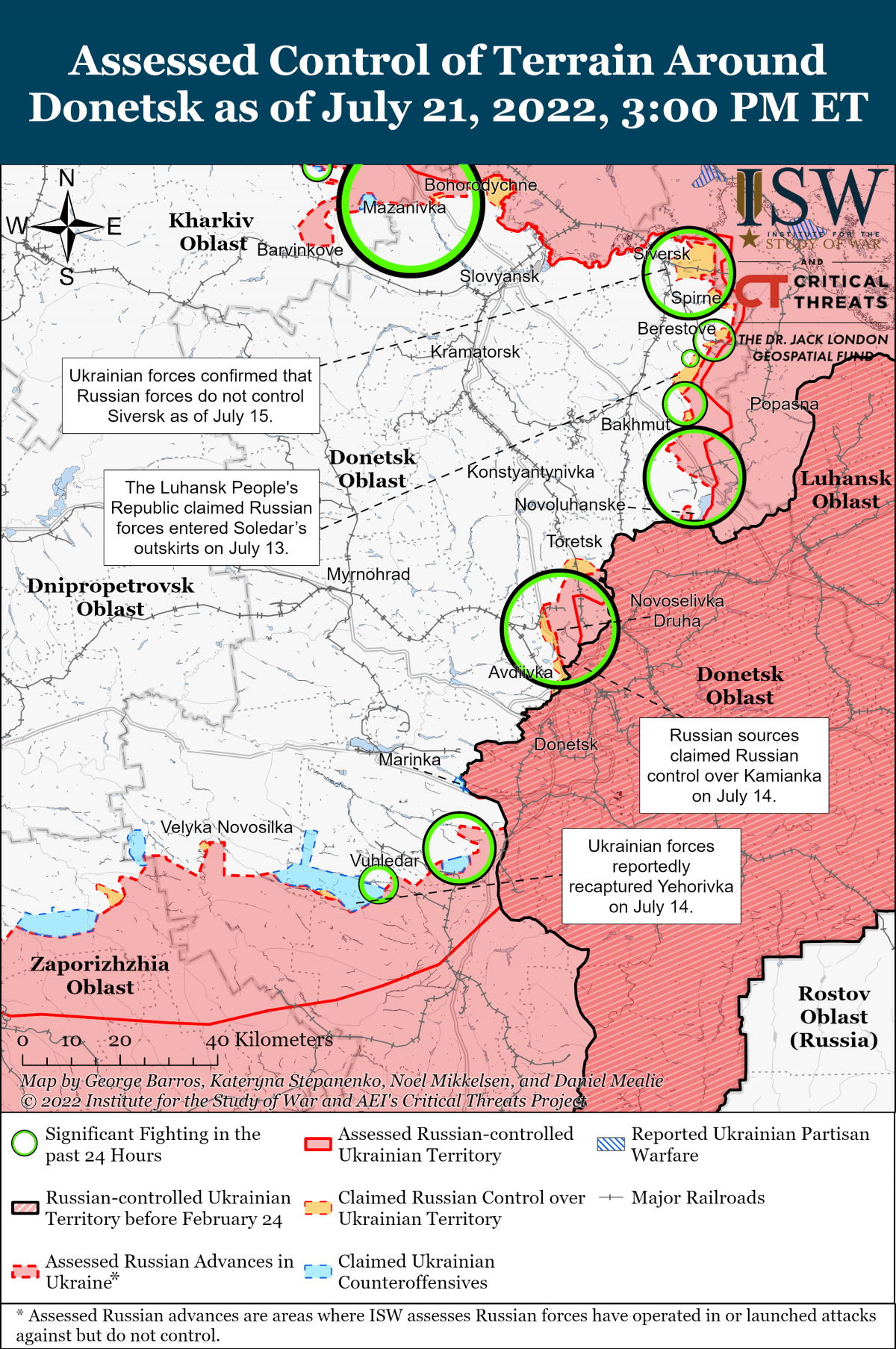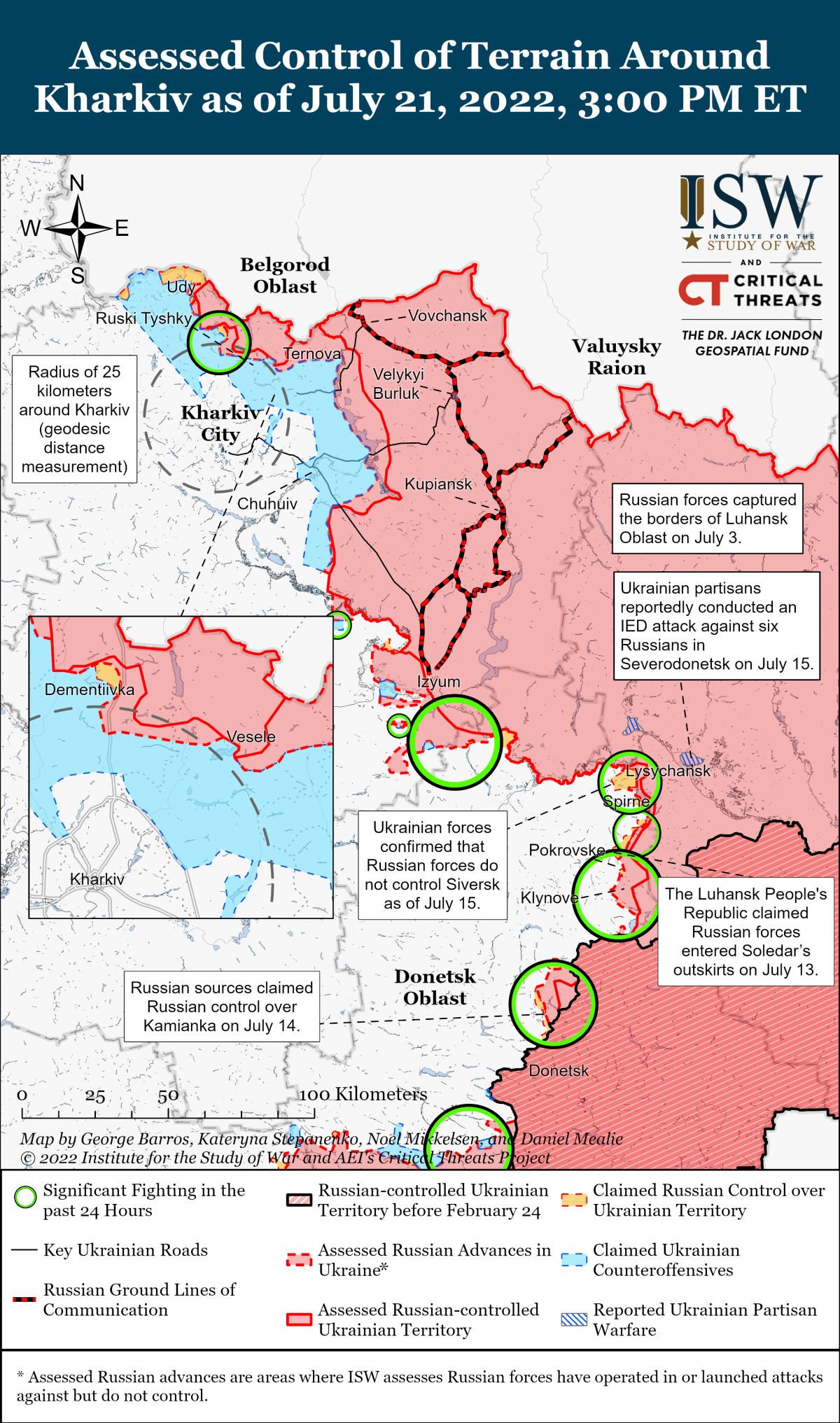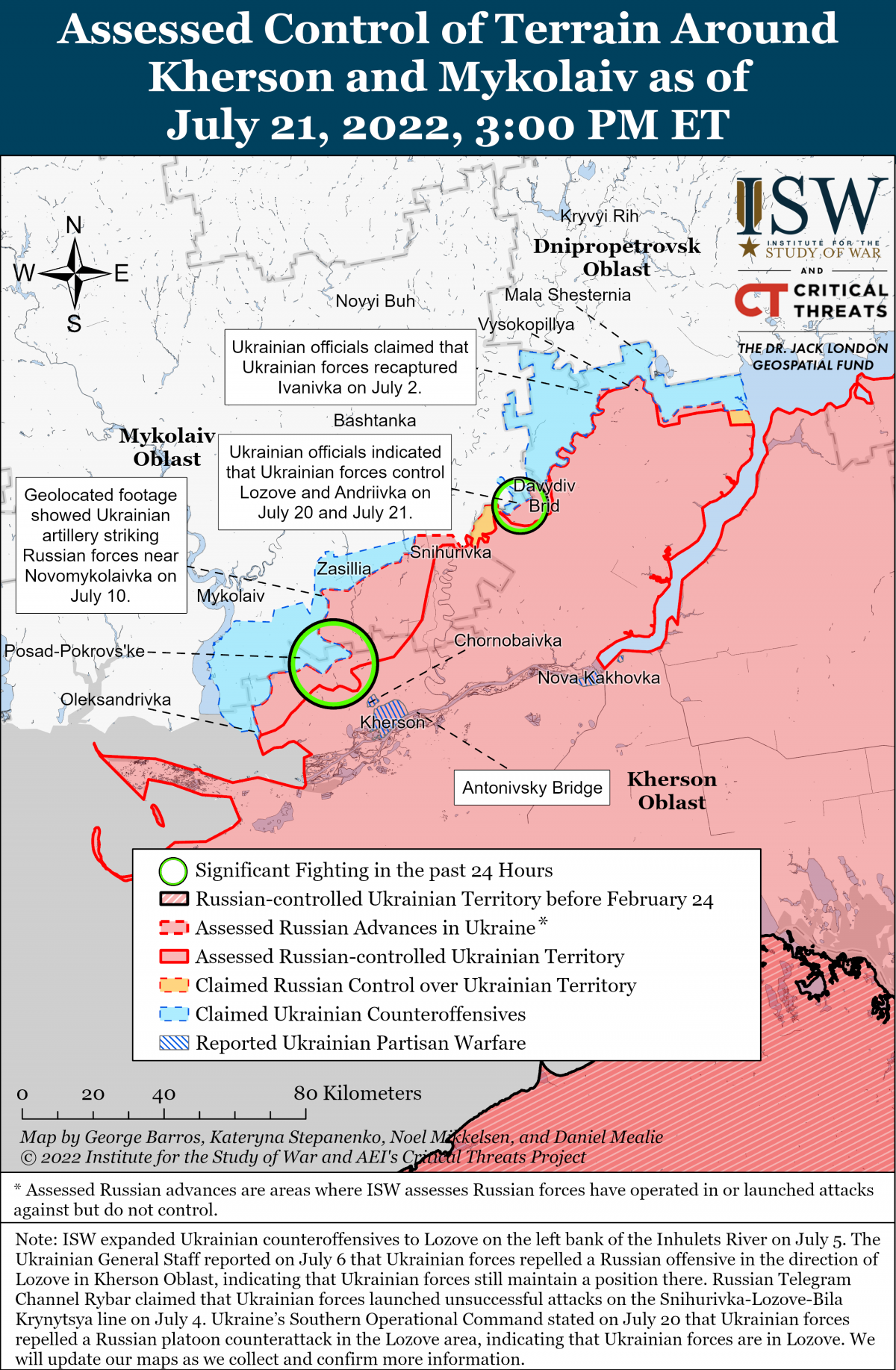 War in Ukraine: current data
Russian troops have concentrated their efforts on the capture of the eastern region of Ukraine.
On July 20, 2022, the Armed Forces of Ukraine repelled the advance of the occupiers in the Kharkiv region, the assault actions of the invaders in the Kramatorsk direction, and also reflected the reconnaissance of the occupiers in battle in the Avdiivka direction.
Ukrainian defenders continue counteroffensive measures in the south of the country. A day earlier, the Armed Forces of Ukraine damaged the Antonovsky bridge in Kherson, which is critical for the movement of the enemy.
Thus, according to expert Denis Popovich, the Armed Forces of Ukraine have begun the second stage of preparations for a counteroffensive on the southern front.
In battles, Ukrainian forces destroyed almost 39,000 invaders and thousands of enemy equipment.
You may also be interested in the news: