This is their first conversation since the start of the full-scale invasion of Ukraine.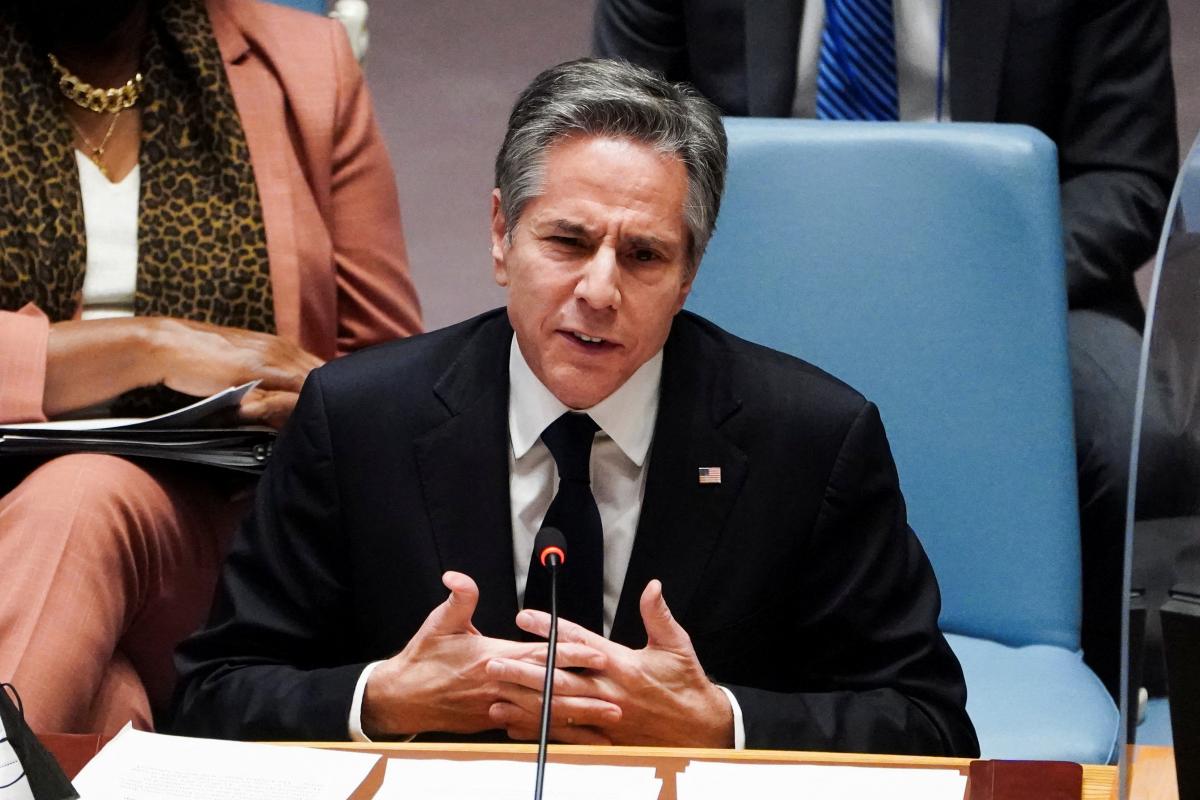 US Secretary of State Anthony Blinken held talks with Russian Foreign Minister Sergei Lavrov.
He announced this at a briefing.
"It was an honest and direct conversation. I urged the Kremlin to accept our meaningful offer to release Paul Whelan and Brittney Griner. I also stressed that the world is waiting for Russia to fulfill its obligations under the deal reached with Ukraine, Turkey and the UN for the supply of grain from Ukraine "Blinken said.
According to the Secretary of State, Lavrov said that the change of the democratically elected government of Ukraine is part of Russia's plans. He threatened sanctions if he tried to implement this plan.
"In light of the Kremlin's recent statements about plans to continue annexations of Ukrainian territory and the words of the minister himself that the change of the democratically elected government of Ukraine is part of Russia's plans, I made it clear to Lavrov that these plans will never be accepted. The world will never recognize annexations. We We will impose additional significant sanctions on Russia if it implements these plans," he said.
He declined to comment on how Lavrov responded to this.
"I don't want to characterize any of Foreign Minister Lavrov's responses," he said.
Following the talks, the Russian Foreign Ministry also reported and confirmed that Lavrov and Blinken discussed the situation in Ukraine by telephone.
Whether an understanding was reached in the exchange of prisoners was not reported. Lavrov said that he proposed to switch to "quiet diplomacy" in this matter.
Earlier it was reported that Blinken wants to discuss with Lavrov a "substantial proposal" presented to Moscow "several weeks ago." It concerns a possible exchange of two US citizens who, according to the American side, were detained illegally.
We are talking about Brittney Griner (an American basketball player who was arrested at Moscow's Sheremetyevo airport allegedly for transporting hash oil) and Paul Whelan (a Canadian with US, British and Irish citizenship, arrested in the Russian Federation on charges of espionage and sentenced in 2020 to 16 years imprisonment).
The United States of America offers to exchange them for Viktor Bout, a Russian businessman who was convicted in the United States in 2012 for intent to sell weapons and support terrorism.
On July 28, the State Department formally requested a conversation between US Secretary of State Anthony Blinken and Russian Foreign Minister Sergei Lavrov.
State Department spokesman Ned Price stressed that this conversation will not become negotiations over Ukraine and does not signal the normalization of Russian-American relations.
You may also be interested in the news: