We are talking about a cynical, deliberate mass murder of Ukrainian captive citizens by Russians.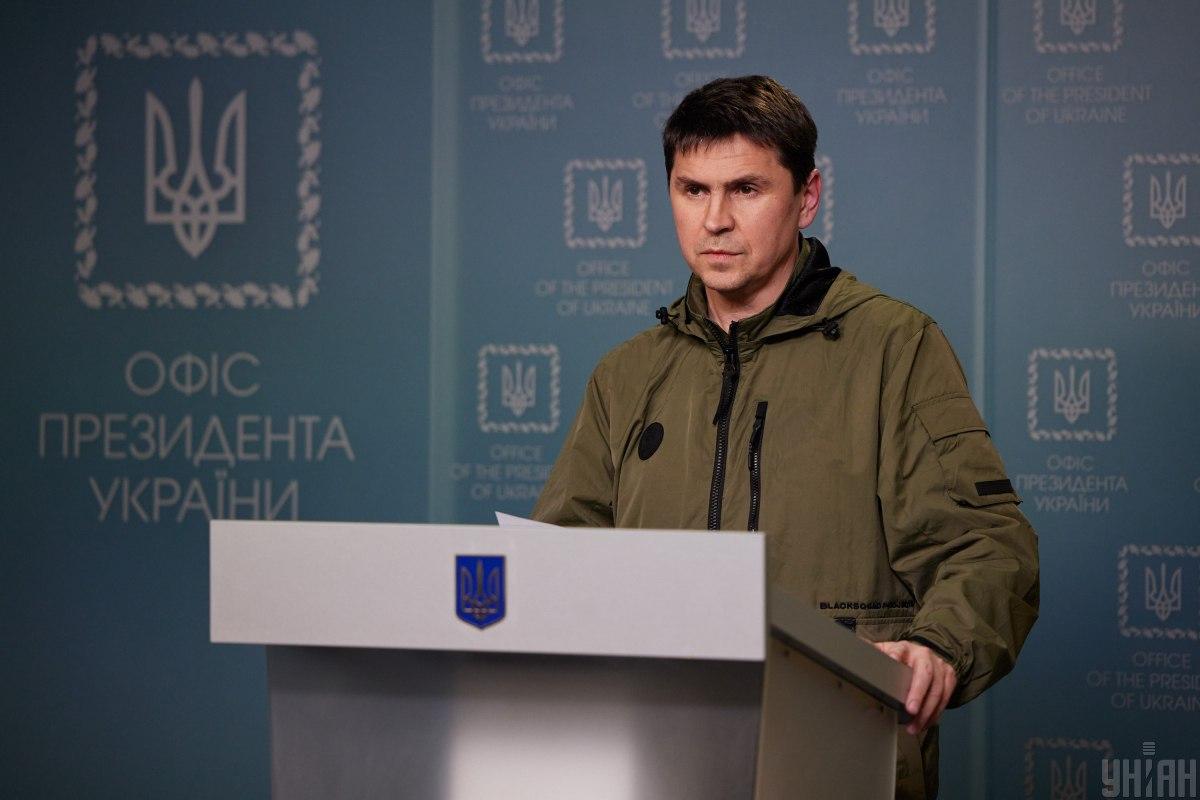 The strike on the colony in Yelenovka is an extremely cynical provocation by the Russian occupation troops.
Mikhail Podolyak, adviser to the head of the President's Office, stated this in Telegram.
"Certainly, there is a carefully planned attack on the colony that was inflicted by Russian troops. There are no operational military targets for the Ukrainian army in Yelenovka. – tactical headquarters, fuel bases," he stressed.
He notes that the scale and speed of the information campaign by Russian propagandists indicate that "it was precisely a planned and organized action."
"We know that some of the captured defenders were transferred to the barracks, which was hit, a few days before the crime. A classic, cynical and very thoughtful false flag operation," writes Podolyak.
At the same time, he emphasizes that this provocation of the Russian Federation was organized in order to hide a large amount of evidence about the scale of Russian war crimes and torture, disrupt exchange agreements, discredit the Armed Forces of Ukraine and (in this case) specific models of foreign rocket weapons that induce horror on the Russian occupiers.
"The accuracy of the Armed Forces of Ukraine has been proven by numerous burning Russian warehouses, logistics points, command centers and bridges in the Kherson region. Everything that Ukraine destroys has automatic confirmation with various fixing tools," Podolyak stressed.
He notes that "Russian hysterical proactive statements" that the blow was struck against the captured Ukrainian defenders have the goal of creating a resonance in Ukraine and inciting the population of different countries against our Armed Forces.
"The motive is clear. The real identities of the dead will be established by Ukrainian intelligence and special services," he added.
Podolyak stressed that it was a "deliberate, cynical, deliberate massacre of Ukrainian captive citizens by Russians." According to him, this crime will be investigated by the Attorney General's Office and international investigation teams.
He stressed that before impending tactical defeats, Russia will resort to new "cannibalistic provocations to promote them to global markets."
"We also demand an immediate and tough reaction from the UN and other international organizations – Russia must be excluded from any international institutions," he stressed.
As you know, today pro-Russian militants reported the death of 40 Ukrainian fighters as a result of a strike on the Yelenovskaya colony. It was later reported that the death toll had risen.
The General Staff of the Armed Forces of Ukraine stated that the Armed Forces of the Russian Federation carried out targeted artillery shelling of the correctional facility in Yelenovka.
You may also be interested in the news: