In this way, the occupiers are trying to cope with the consequences of the attacks of the Armed Forces of Ukraine on the logistics routes.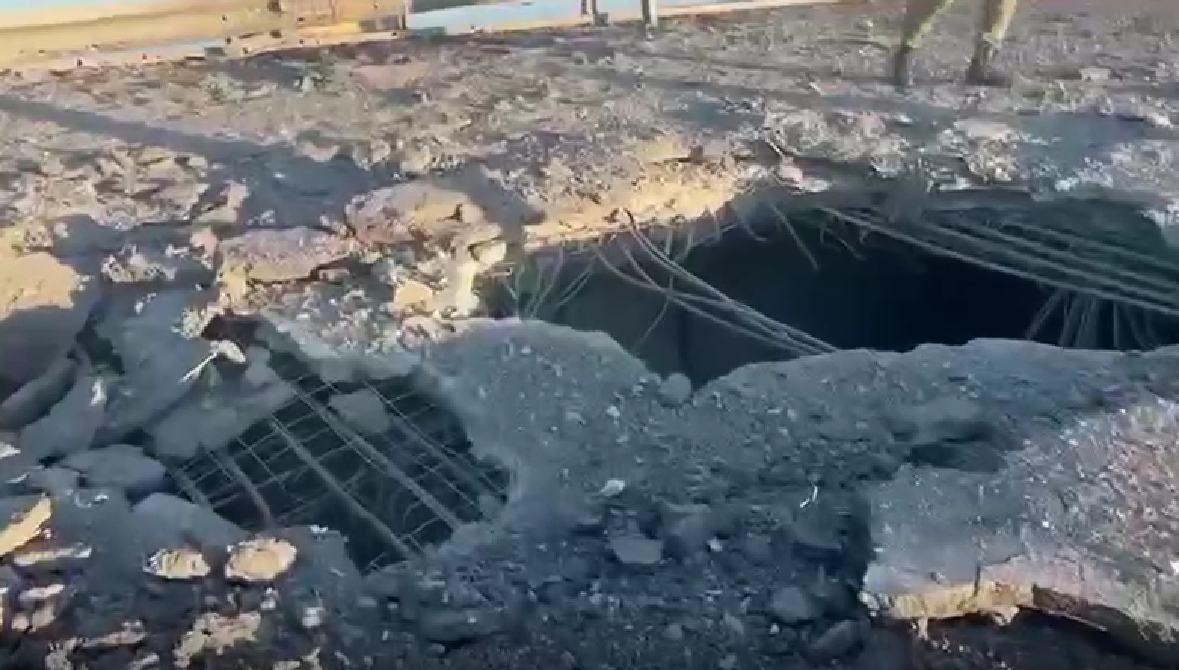 Ukrainian defenders repelled small-scale offensives of Russian invaders in the Donetsk region. And near Kherson, the enemy installed two pontoon bridges and a ferry crossing. In this way, they are trying to cope with the consequences of recent UAF strikes on supply routes.
This information was shared by representatives of British intelligence in the traditional morning report on the situation at the front in Ukraine.
"In the Kherson area, Russian troops most likely installed two pontoon bridges and a ferry crossing to compensate for the fact that nearby bridges were damaged in recent strikes," the intelligence said.
The report also includes information about offensives along the front line from Donetsk, which the Armed Forces of Ukraine successfully repulsed. Separately, representatives of the British service mentioned pressure on the occupation administrations from Moscow. The Kremlin is pushing collaborators to strengthen control over the temporarily seized regions and hold so-called "referendums" at the end of the year. Now, proteges of the occupiers are probably forcing citizens to disclose personal data in order to form voter lists.
Recall that late in the evening on July 26, the Armed Forces of Ukraine hit the Antonovsky bridge in Kherson. Collaborators later reported that the railway bridge was also damaged. The objects are not completely destroyed, but it is impossible to move around them by transport. The roadway is now only accessible for pedestrian crossing.
War of the Russian Federation against Ukraine
On February 24, the Russian Federation invaded independent Ukraine and caused a real collapse in the country. The invaders not only seize military units, airports and other strategic facilities, but also shoot at civilians and high-rise buildings of cities.
On February 27, 2022, information appeared that Belarus might declare war on Ukraine. There is no official confirmation of the invasion of her army into our territory yet.
You may also be interested in the news: