The highest temperature is expected in the south and east of Ukraine.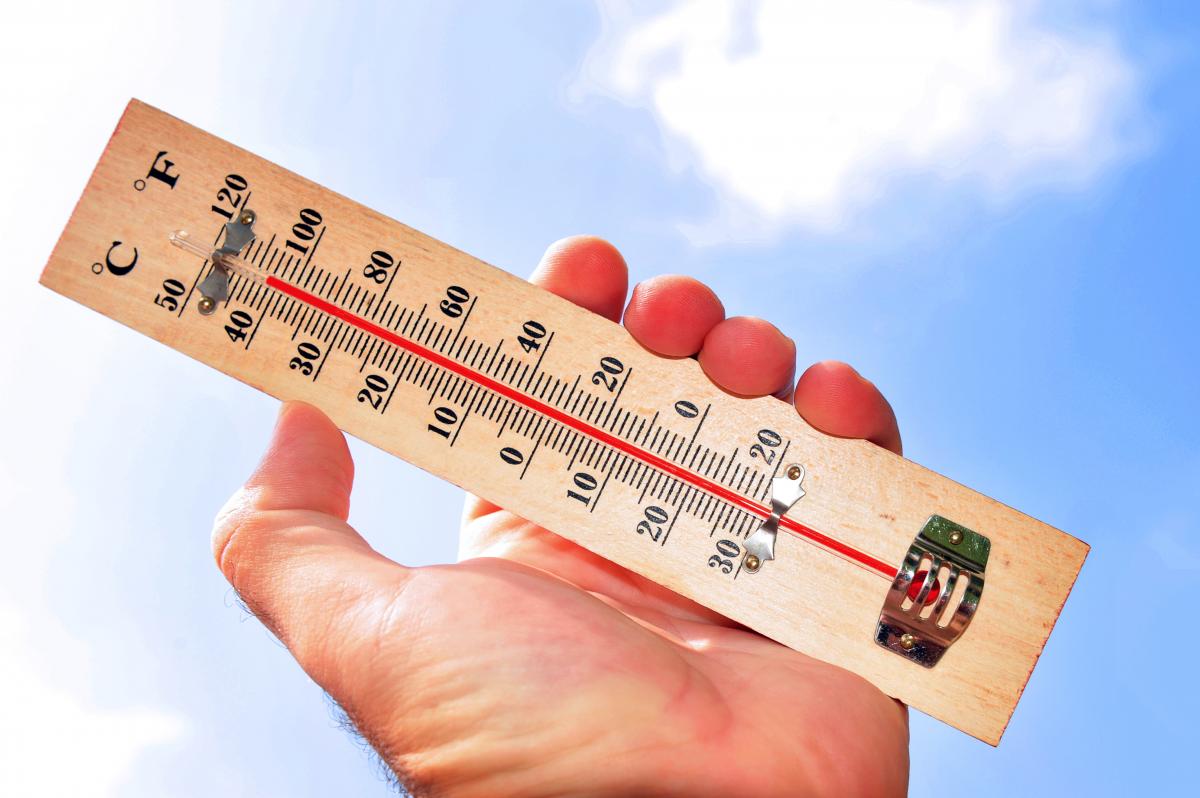 Very hot weather is expected in Ukraine in the coming days. In the first half of the week, a strong heat of +34°…+37° will cover the southern, eastern and part of the central regions. At the same time, a comfortable temperature of about +20°…+25° is expected in the west and north of the country. From the middle of the week, temperature contrasts will smooth out: the heat in the South and East will slightly weaken, and in the West and North, the thermometers will rise.
Periodically over the next seven days in Ukraine it will rain and thunderstorms.
This is evidenced by UNIAN weather data.
The week in Ukraine will start with temperature contrasts. Comfortable temperatures of +22°…+25° are expected in the west and north of the country. At the same time, in the southern, eastern and most central regions (except for Vinnytsia) there will be heat from +30° to +37°.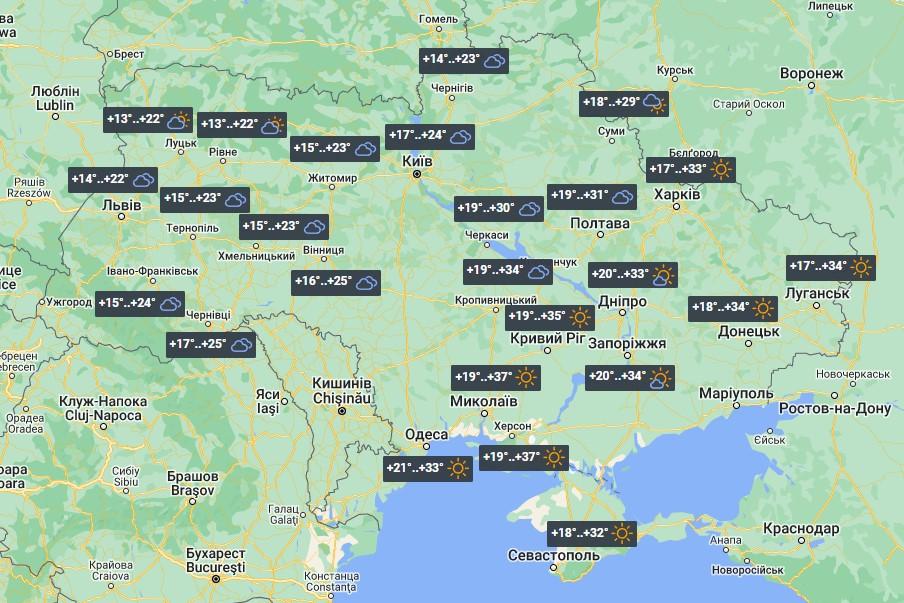 On Tuesday, August 9, the weather in Ukraine will be almost the same, but in the west and north of the country it will become a little fresher, +20°…+24°.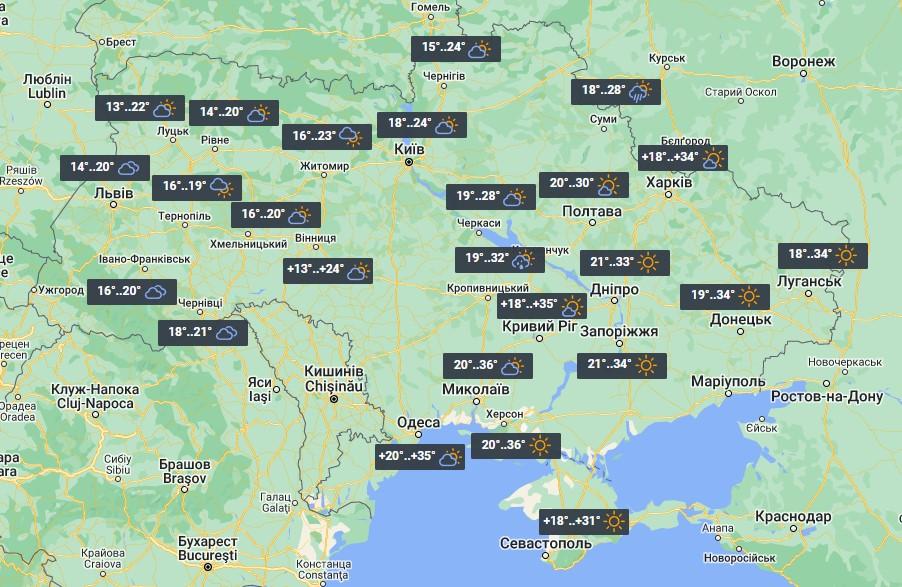 On Wednesday, August 10, a little cloudy is expected throughout the country. There will be showers and thunderstorms in the West and in places in the Center. Residents of the western and most of the northern regions are waiting for cool summer weather, + 19 ° … + 24 °. In some central regions the temperature will drop to +22°…+29°. It will still be very hot in the South and East, +32°…+35°.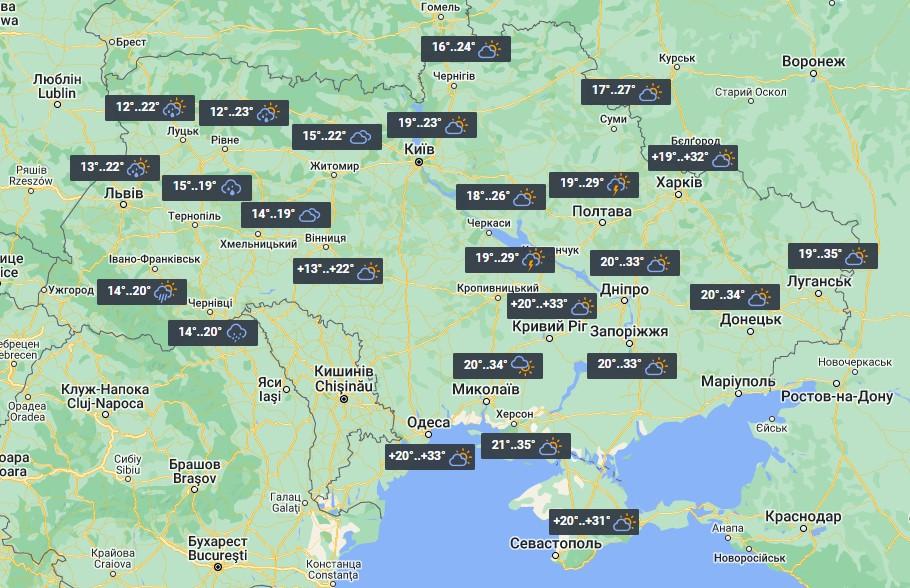 On Thursday, August 11, temperature contrasts will begin to smooth out due to an increase in temperature in the western and northern regions to +24°…+27°. Thunderstorms are expected in the Center and north-east of Ukraine. In the South and East, the heat will still be up to + 35 °.
Before the weekend, August 12, the temperature difference will become even smaller. Thus, in the West the air will warm up to +25°…+27°, in the northern and central regions it is expected to reach +30°, and in the South and East it will be +28°…+33°.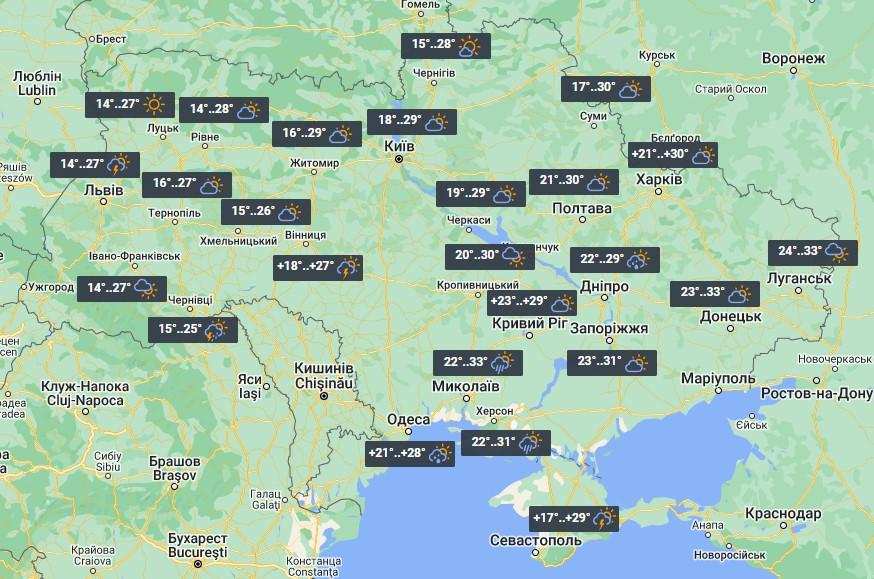 Over the weekend in the western regions of Ukraine, a slight decrease in temperature to + 22 ° … + 25 ° and rain is expected again. By the end of the week, precipitation will also spread to the central and southern regions, but they will practically not affect the heat. In the south, east and in the center of Ukraine it will be +29°…+34°.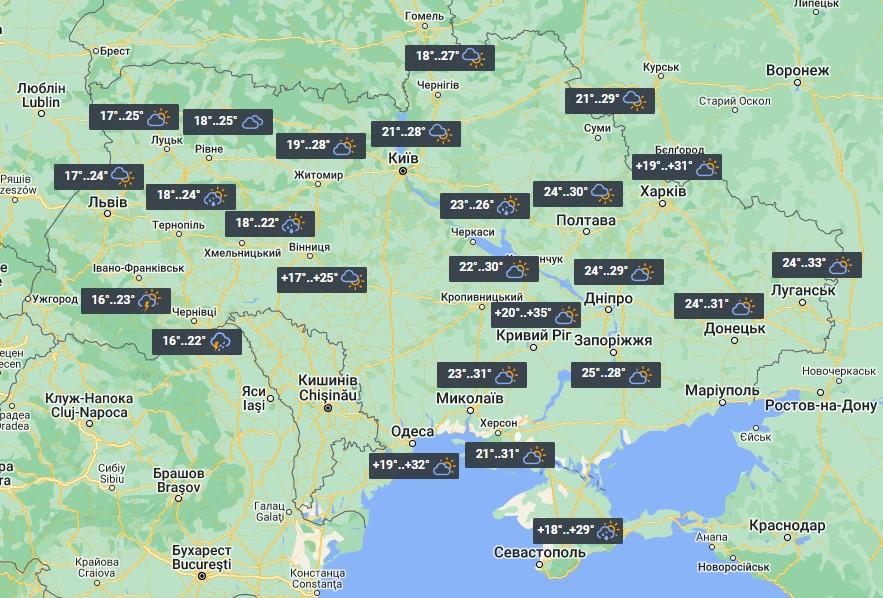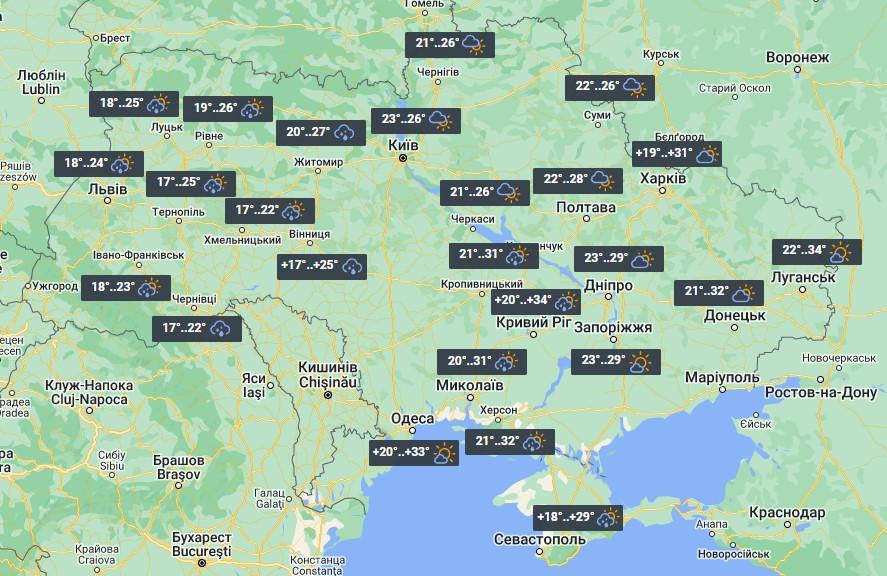 You may also be interested in the news: