Most likely, the attacks on the enemy object were carried out by the Armed Forces of Ukraine.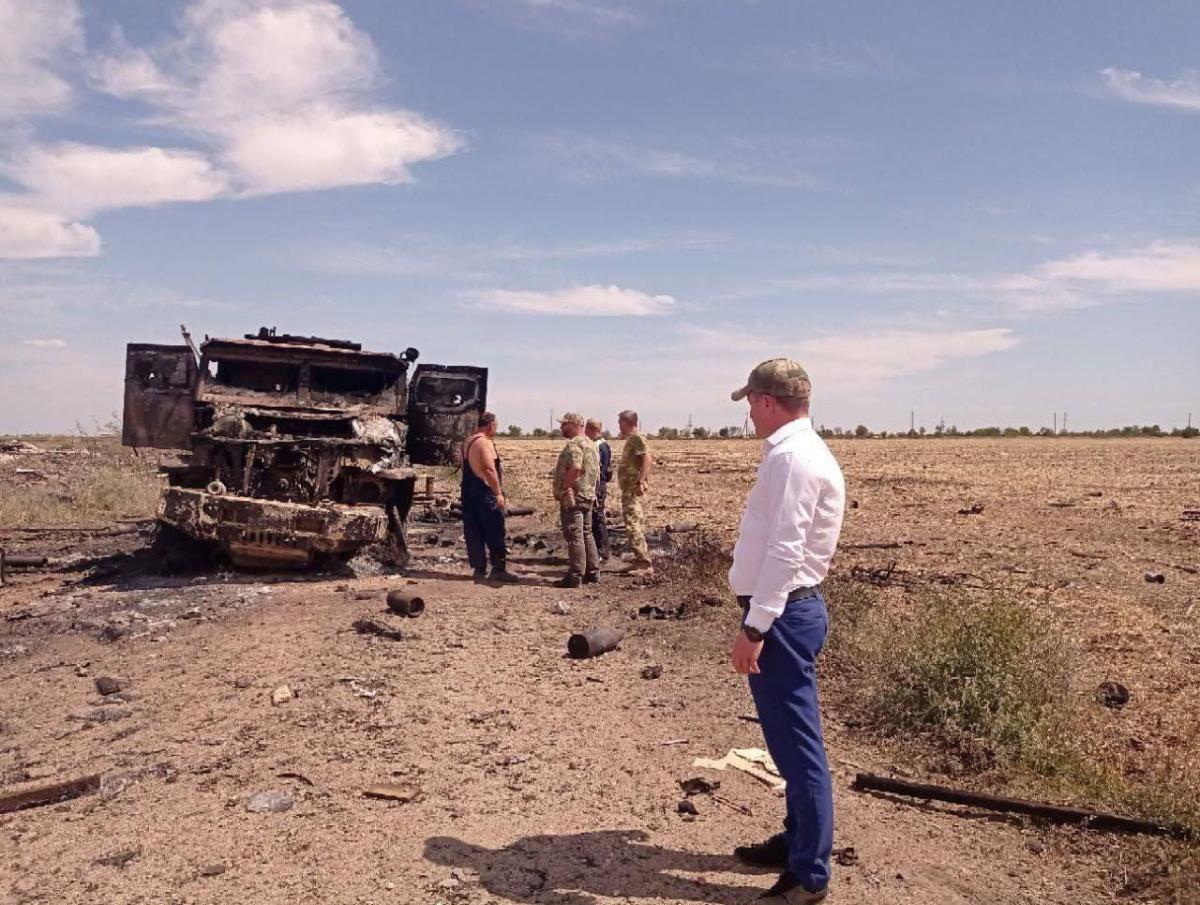 In the temporarily occupied Novoalekseevka, a hangar and equipment of Russian invaders burned down. The Ukrainian command ironically hinted that this was the work of the Armed Forces of Ukraine.
The relevant information was published in the official Telegram channel StratCom VSU.
"The occupiers continue their total disregard for security measures and smoking in undefined places. This time, in the occupied Novoalekseevka, Kherson region, someone also smoked unsuccessfully. As a result, the hangar and equipment burned down," the Strategic Command of the Armed Forces of Ukraine reported.
The photo attached to the post shows the destroyed vehicles and the remnants of ammunition. Judging by the ironic tone of the message, the Armed Forces of Ukraine inflicted a blow on the enemy in Novoalekseevka. Or there was a sabotage organized by Ukrainian defenders.
Recall, as UNIAN reported, yesterday, August 10, attacks were carried out on the airfield in Novofedorovka in Crimea. The Ukrainian side denies any involvement in the explosions, although it is pleased with the result. As a result of the attack, nine enemy aircraft were destroyed, as reported in the Command of the Armed Forces of the Armed Forces of Ukraine.
War of the Russian Federation against Ukraine
On February 24, the Russian Federation invaded independent Ukraine and caused a real collapse in the country. The invaders not only seize military units, airports and other strategic facilities, but also shoot at civilians and high-rise buildings of cities.
On February 27, 2022, information appeared that Belarus might declare war on Ukraine. There is no official confirmation of the invasion of her army into our territory yet.
You may also be interested in the news: